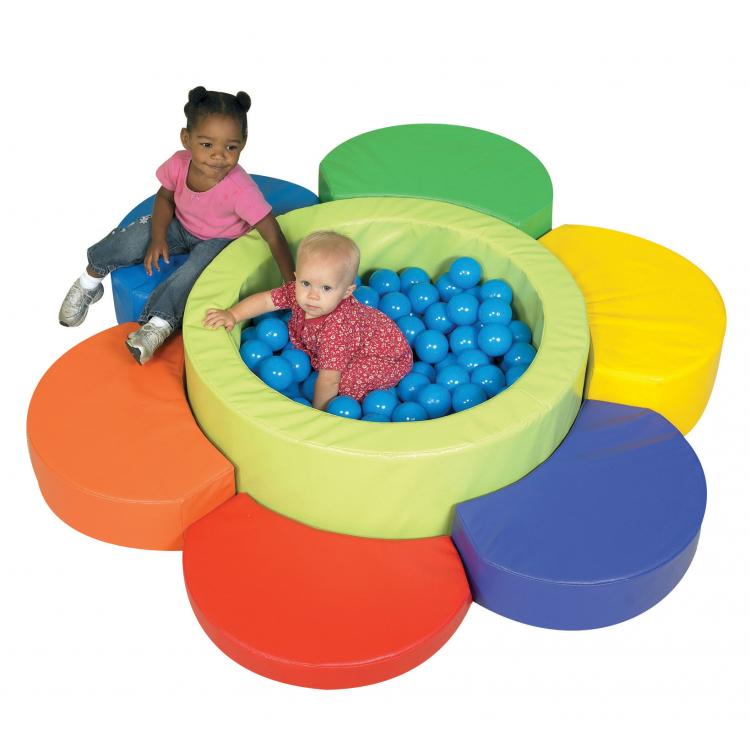 Pricing Breakdown
Overview
Little ones will love climbing up and over six brightly colored petals to get to the center of this rainbow flower. Petal platforms are set at different heights to encourage climbing crawling and balance skills.  4" Thick walls attach to unpadded vinyl floor with hook and loop.
About
Flower Petal Ball Pool
Ages: 8 Months - 3 Years
Exterior Size: 64" l x 64" w x 12"h
Light Assembly Required.  Pieces attach with Velcro.  
4" Thick Walls Surround 36" Diameter Pool with Unpadded Vinyl Floor
Petals Range From 3" to 12" High
Includes 130 Bright Blue Balls
Pricing Breakdown
Flower Petal Ball Pool
| Sale | Quick | Item Number | List Price | Price (ea.) | Price (2+) |
| --- | --- | --- | --- | --- | --- |
| | | CF322-226 | $922.65 | $624.00 | Quote |