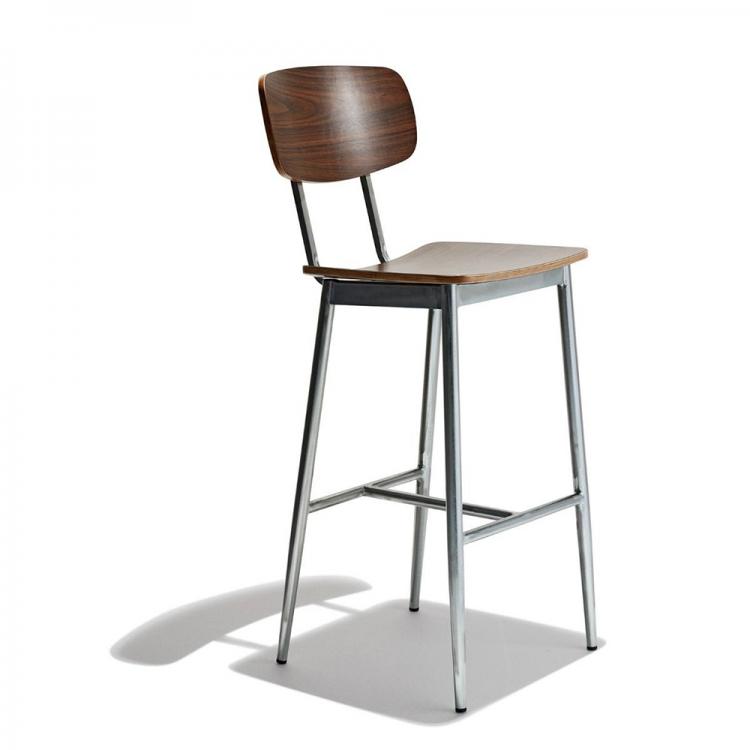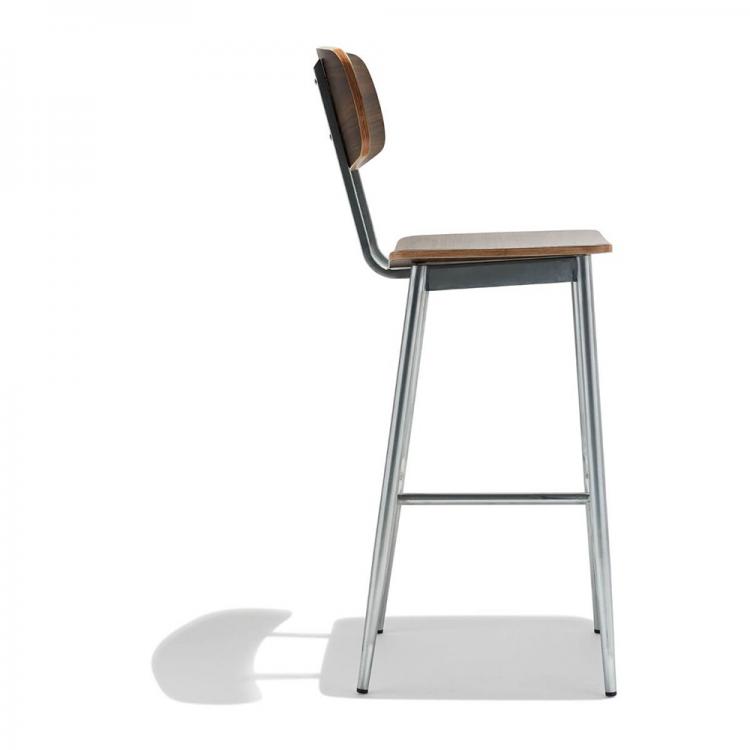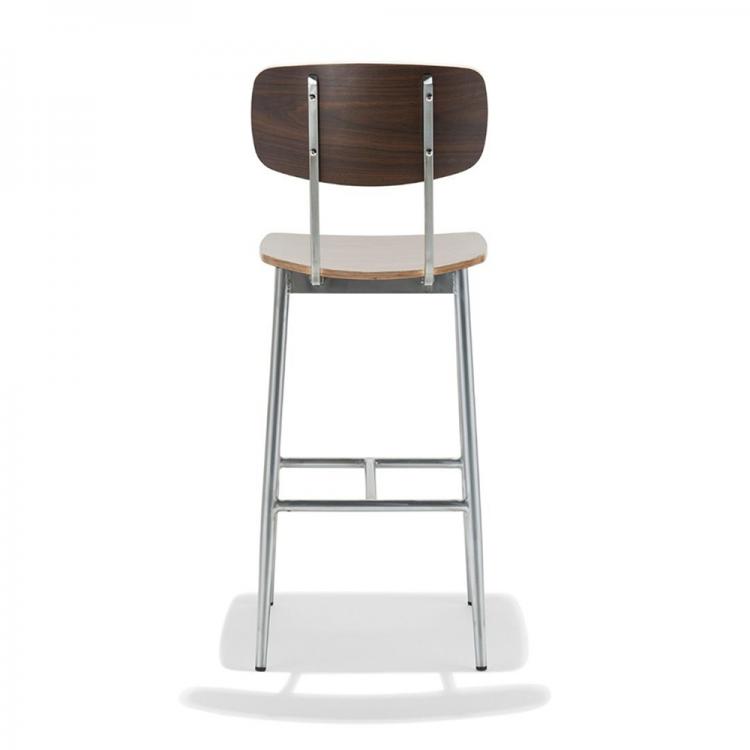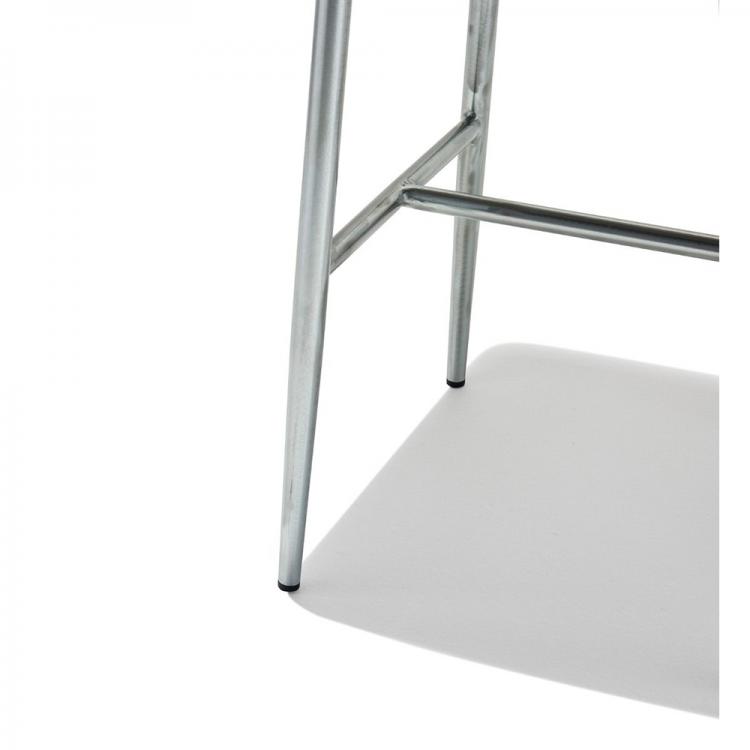 ,

,

,

Pricing Breakdown
Overview
The Miller Bar Stool is simplistic and clean. Simple enough to speak for itself. Construction includes tubed galvanized steel and finely shaped walnut colored veneer seating surfaces which conform nicely to the body. Both the seat and back are scratch and scuff resistant for high traffic usage. Also available in a complimentary side chair. 
Miller Bar Stool dimensions: 17.3"W x 19.6"D x 43.3"H; Seat height 29.5"
Some assembly required. 
Pricing Breakdown
Miller Bar Stool
| Sale | Quick | Item Number | List Price | Price |
| --- | --- | --- | --- | --- |
| | | MS-599A-H75 | $215.00 | $215.00 |