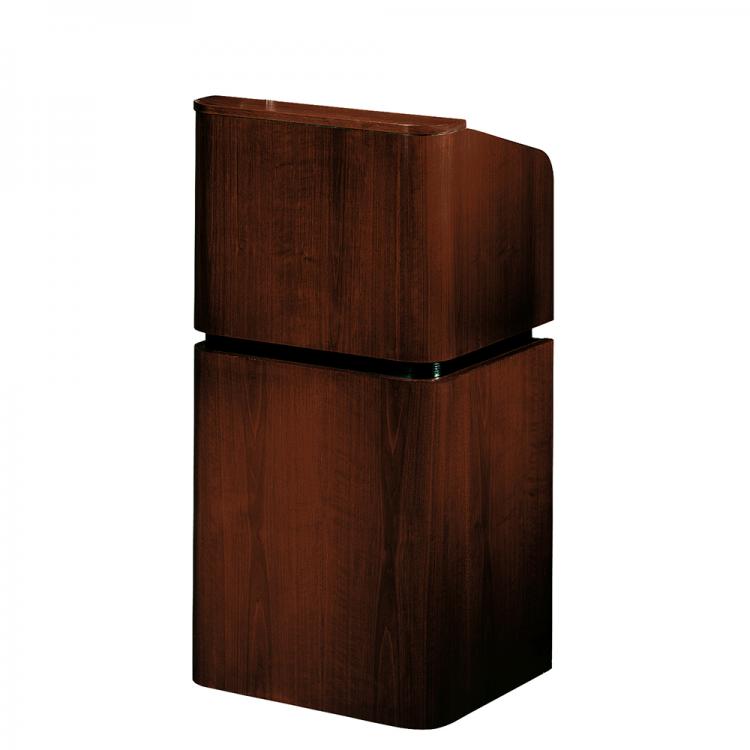 Pricing Breakdown
Overview
Contemporary/Transitional style Rich Veneer Lectern Base and Lectern Top create a full floor Lectern commanding a dignified presence. Modern stylistic radius curves and contoured edging. Two locking doors conceal an Adjustable Shelf with five adjustment levels. Fingertip cutouts for easy door opening. Rolls easily on four furniture grade casters. Two shelves. Reading lamp illuminates generous reading surface large enough for 3-ring binder. Digital timepiece included.
Color Options

Mahogany
About
910/901 Combo Floor Non-Sound Lectern
Dimensions: 48"H x 24"W x 20.5"D
Weight: 910 Non Sound - 55lbs
901 Base - 70 lbs.
Pricing Breakdown
Combo Floor Lectern
| Sale | Quick | Item Number | List Price | Price(1) | Price(2-4) | Price(5+) |
| --- | --- | --- | --- | --- | --- | --- |
| | | 910/901 | $1,343.27 | $718.00 | $701.00 | Quote |
Similar Products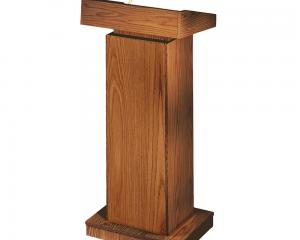 OKLAHOMA SOUND
810 The Ortator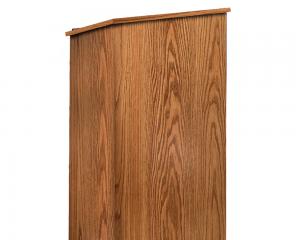 OKLAHOMA SOUND
222 Full Floor Lectern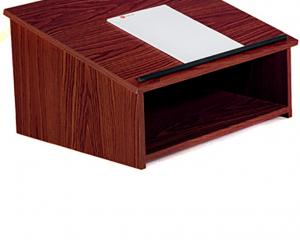 OKLAHOMA SOUND
22 Table Top Lectern