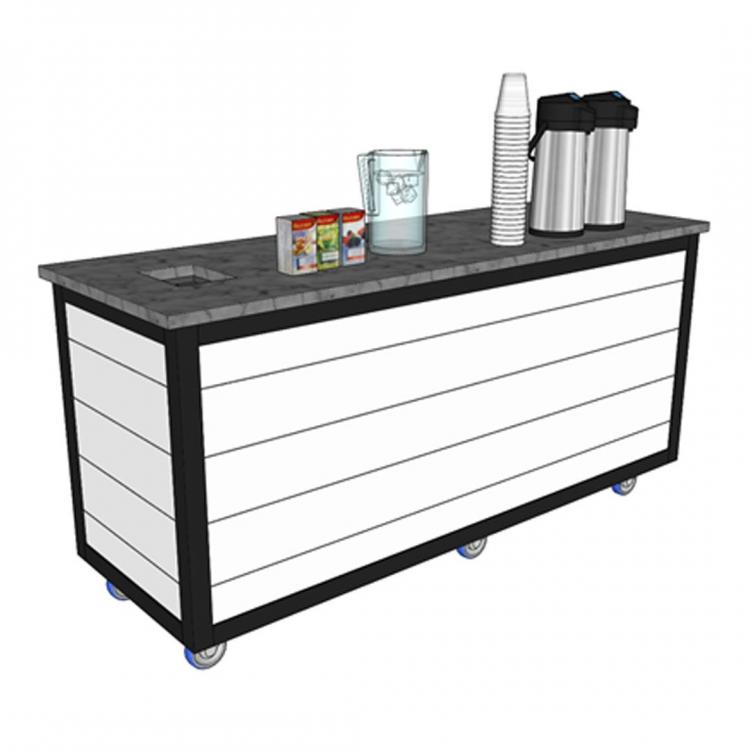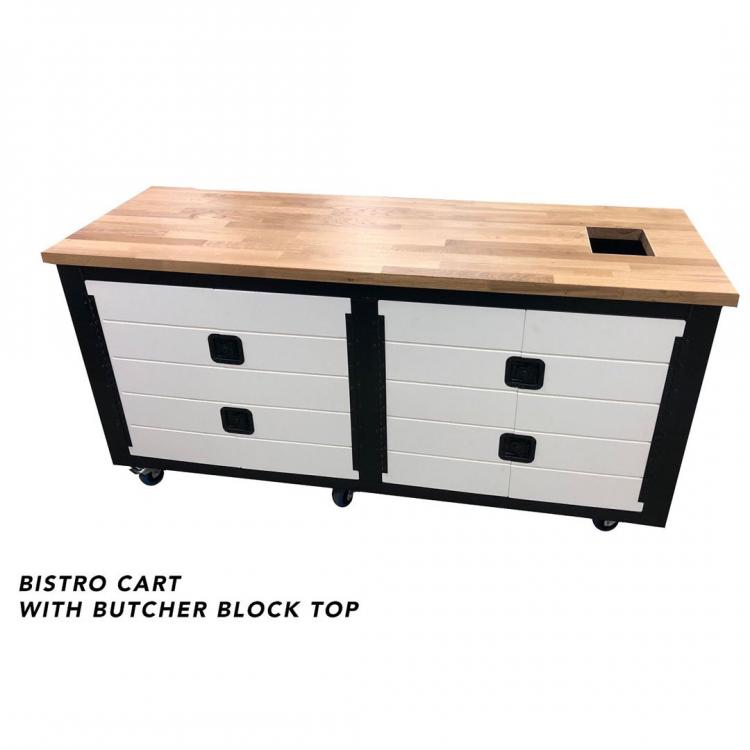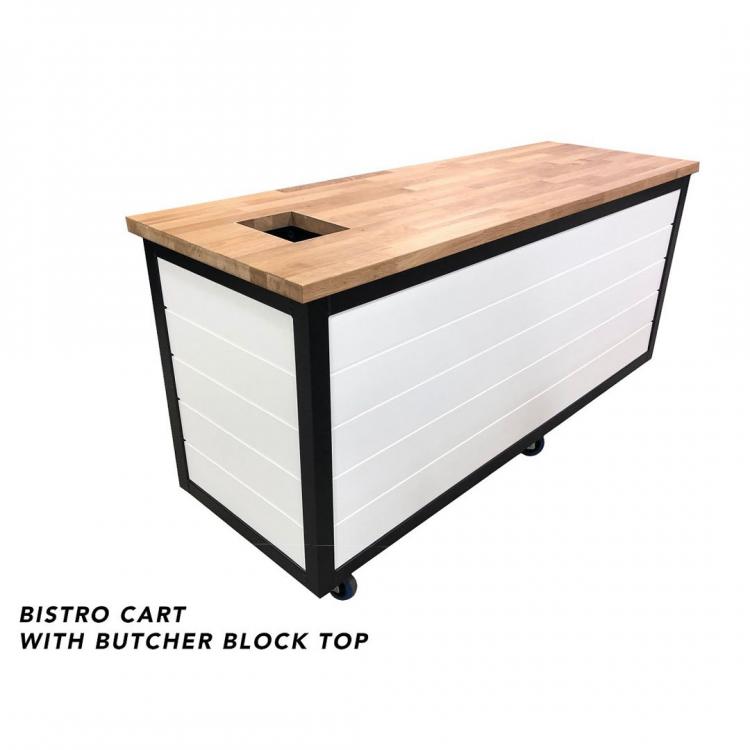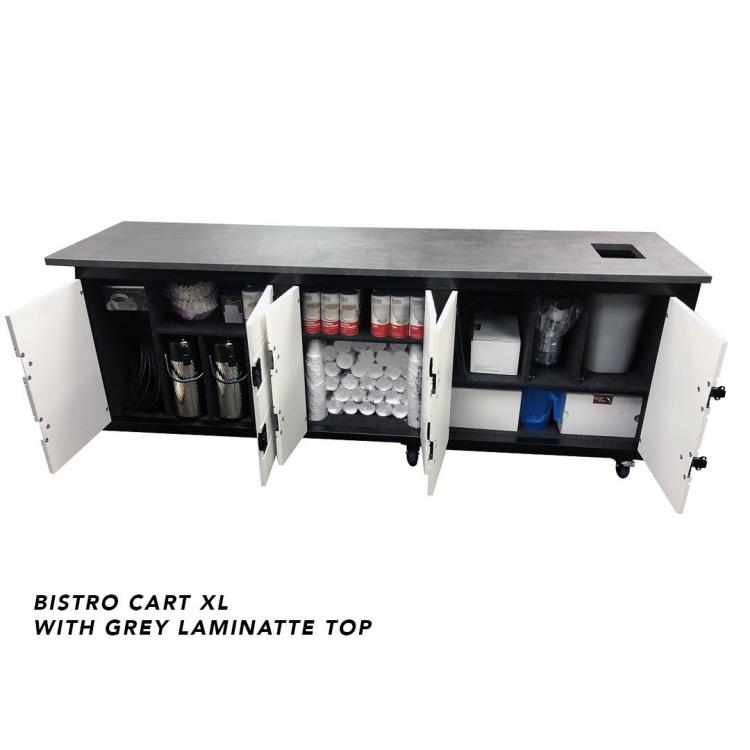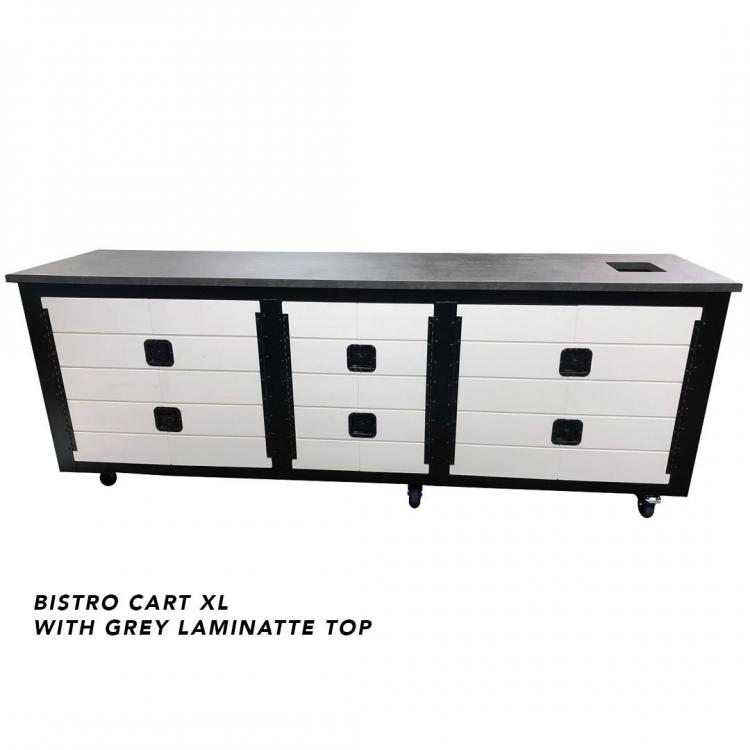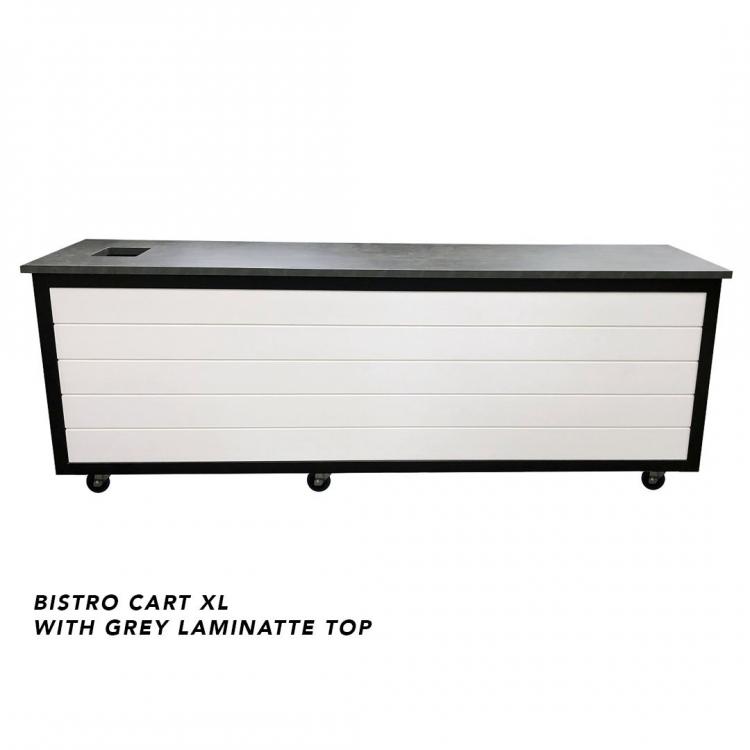 ,

,

,

,

,

Pricing Breakdown
Overview
Set up your coffee station anywhere you desire. This rolling Bistro Cart is built to impress for the long haul. Utilize the storage space to keep all your bistro products, roll wherever you want a coffee station, pull out your products and "set-up shop!"
This integrated cafe' solution Features:
Heavy Duty Metal Frame
Durable Composite Siding
High Capacity Integrated Storage
Easy Clean Laminate or Butcher Block Countertop 
Non-Marring Castors
Built in Countertop Trash Area
Locking Castors
The metal frame is the foundation of this cart and is engineered to withstand the rigors of daily use and loading/unloading from trailers or box trucks.
DIMENSIONS
Bistro Cart (Standard) 36 1/8"T x 26 3/8D x 74"L 
Bistro Cart XL 36 1/8"T x 26 3/8D x 100"L
Pricing Breakdown
Bistro Cart
| Sale | Quick | Item Number | Size | Price |
| --- | --- | --- | --- | --- |
| | | BC | 36 1/8"T x 26 3/8D x 74"L  | $2,700.00 |
| | | BC-XL | 36 1/8"T x 26 3/8D x 100"L | $3,100.00 |