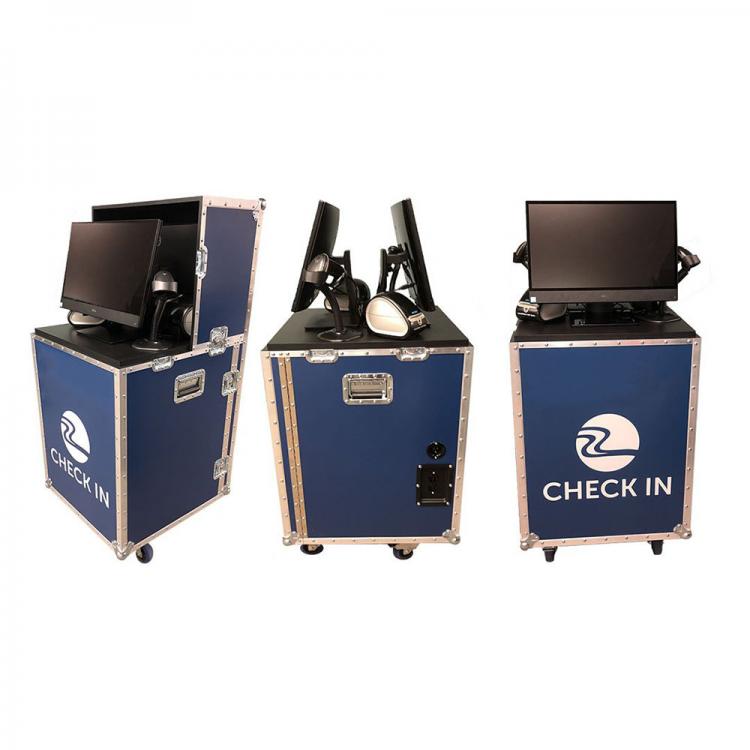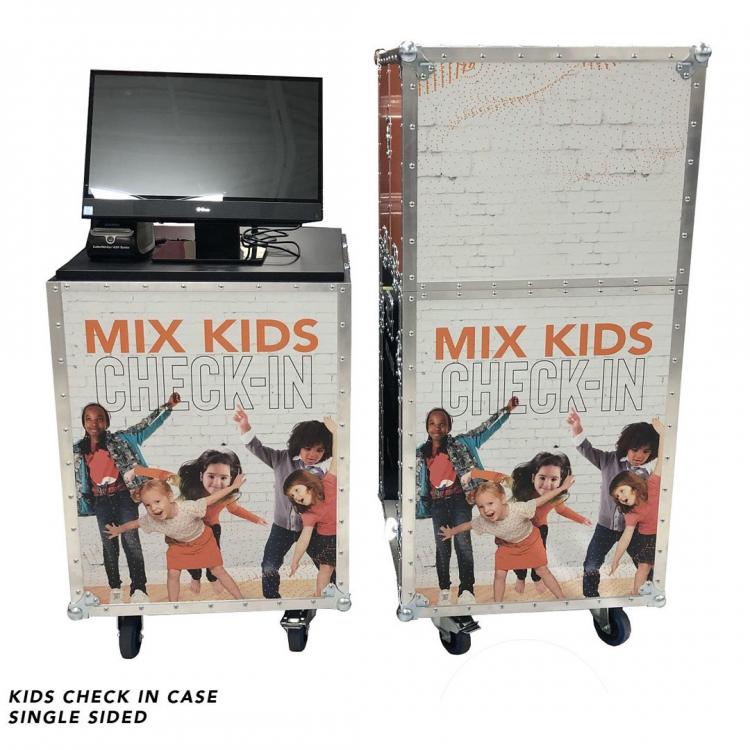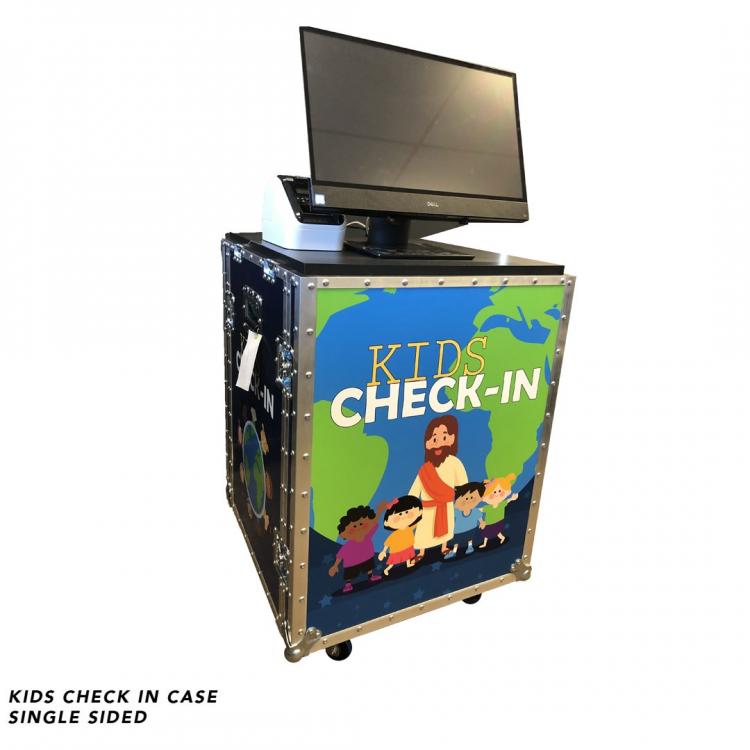 ,

,

Pricing Breakdown
Overview
Simple, elegant and portable... In just this one portable Check-In Case you can set up in multiple configurations.  Wether it is single sided check-in, dual sided check-in, assisted or self check-in, you are set up to look good and be efficient while checking families in!
This case also gives the flexibility to roll it wherever you need it. Simply unlock the castors and wheel away.
You can design your own graphics OR choose from a selection of designs.  The case comes with outlets built-in and ready for you to install your electronics.
 SINGLE WIDE- Allows 1 or 2 Check-In computers
 DOUBLE WIDE- Allows 1 - 4 Check-In computers
About
Children's Registration Case
**Built to order. Case typically ships in 2-4 weeks.
**All cases with custom designs are Non-returnable.
Pricing Breakdown
Children's Registration Case
| Sale | Quick | Item Number | Description | Price |
| --- | --- | --- | --- | --- |
| | | CRC-SW | Single Wide No Cover | $2,145.00 |
| | | CRC-DW | Double Wide No Cover | $2,800.00 |
| | | CRC-SWC | Single Wide With Cover | $2,400.00 |
| | | CRC-DWC | Double Wide With Cover | $3,155.00 |