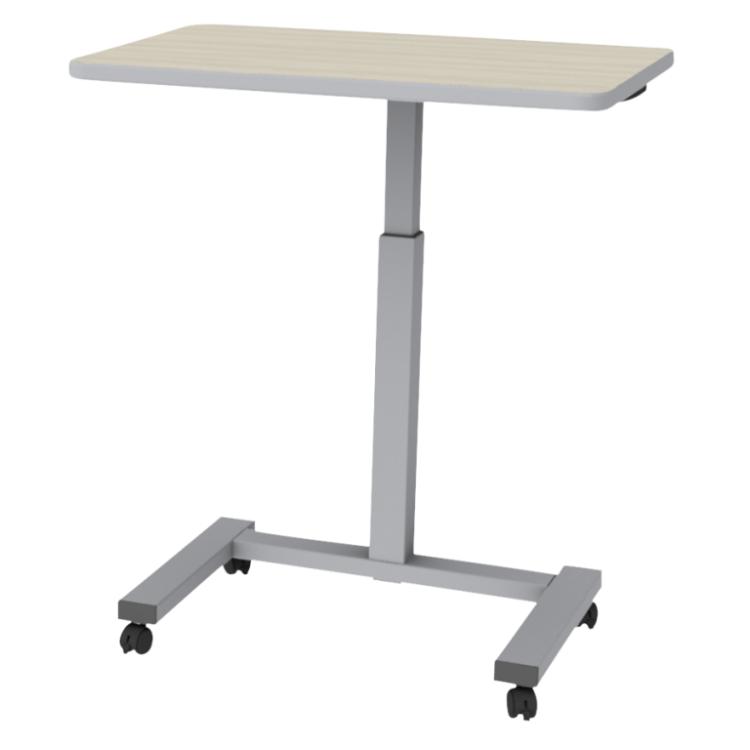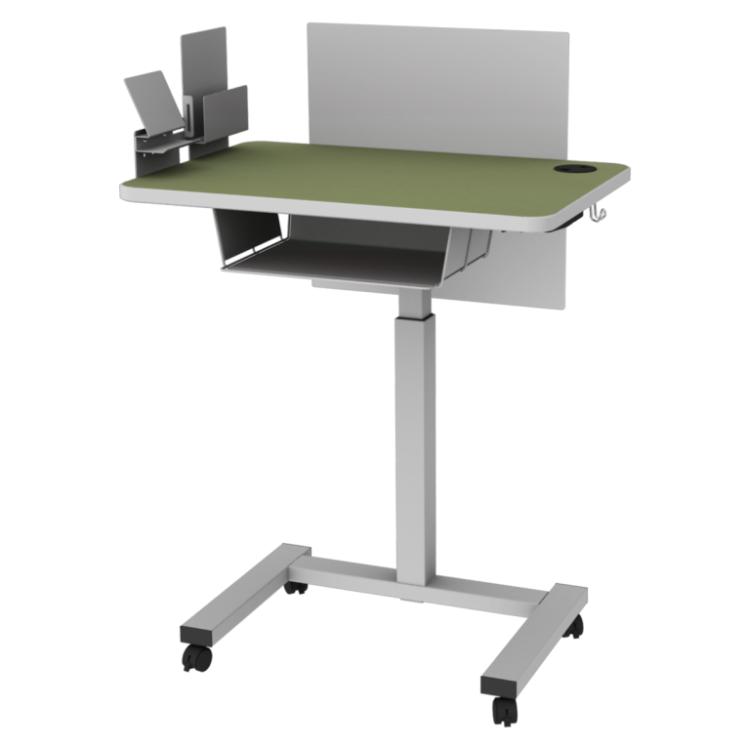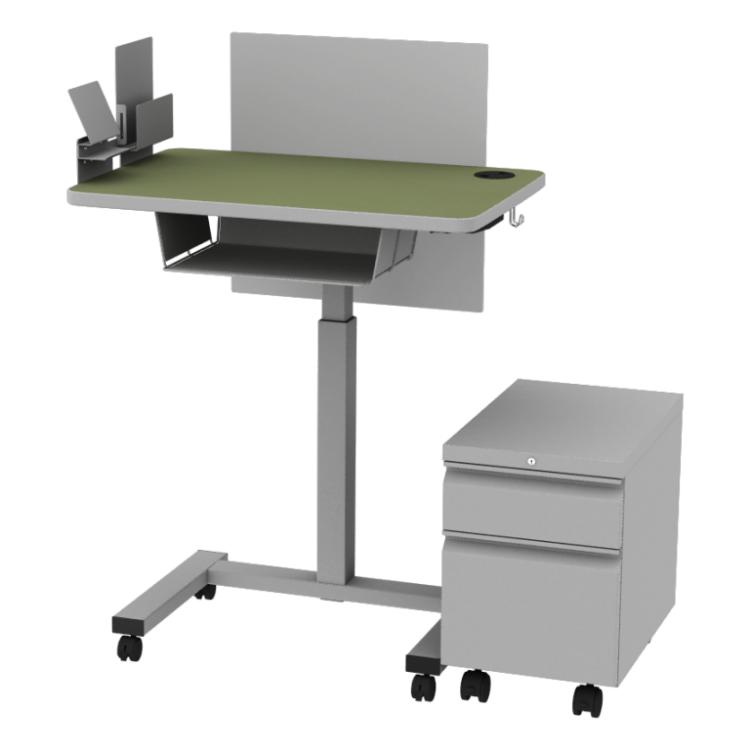 ,

,
Pricing Breakdown
Overview
The Alphabet ARISE Podium provides you with the flexibility to easily move throughout the space and reach every student. You can quickly access power from anywhere in the room and have the flexibility to work at different heights depending upon the activity. The Alphabet ARISE provides the flexibility you need to accommodate a wide range of activities, users and presentation styles.
Surface: 24" x 36" x 1-1/8"
Height Range: 30" - 50.5"
Laminate Options

Fusion Maple

Pinnacle Walnut

French Pear

Crisp Linen

Nordic Linen

Flax Linen

Pressed Linen

Kingswood Walnut

High Rise

Dragon Fire

Candy Apple

Catalina

Sunny Side Up

Fresh Cut

Grey Glace

Nepal Teak

Bannister Oak

Wasabi

Hanairo
Markerboard Laminate (Additional Cost)

White

Folkstone

Fossil
Frame Finish

Titanium
Pricing Breakdown
Arise Adjustable Height Podium (24" x 36")
| Sale | Quick | Item Number | List Price | Price(1-3) | Price(4-6) | Price(7+) |
| --- | --- | --- | --- | --- | --- | --- |
| | | ATPA1F | $2,009.00 | $977.00 | $941.00 | Quote |
Arise Podium - Accessories
| Sale | Quick | Item Number | Description | List Price | Price(1-3) | Price(4-6) | Price(7+) |
| --- | --- | --- | --- | --- | --- | --- | --- |
| | | TA-BPH1 | Backpack Hook | $22.00 | $11.00 | $8.50 | Quote |
| | | TA-GR3 | 3" Round Grommet | $22.00 | $11.00 | $9.50 | Quote |
| | | DPM-BFR.L.4 | Mobile Pedestal | $663.00 | $323.00 | $311.00 | Quote |