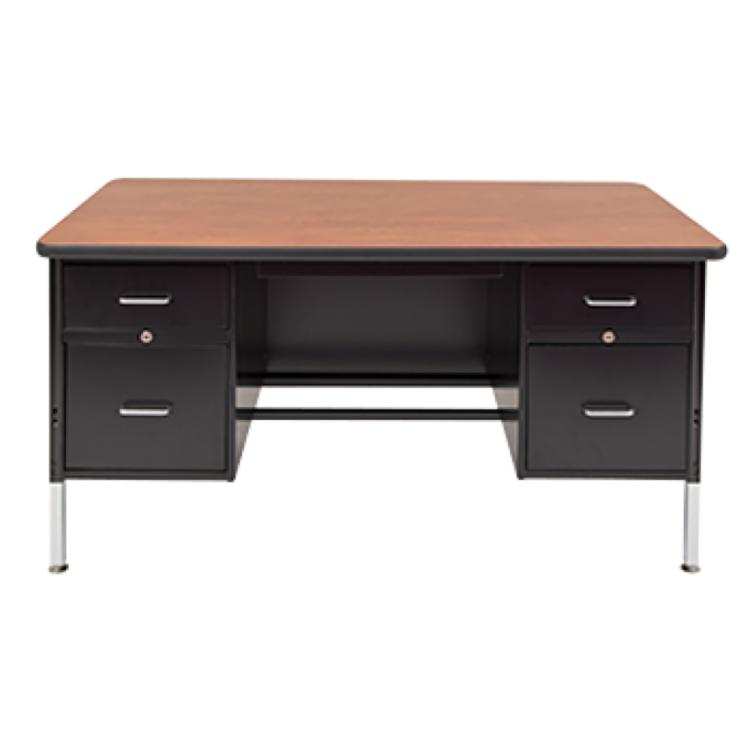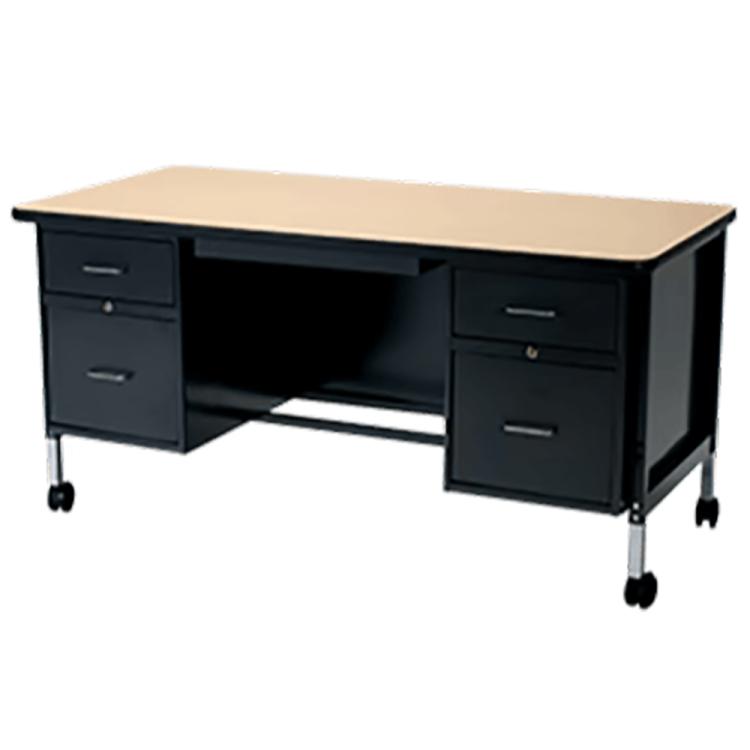 ,

Pricing Breakdown
Overview
Add a retro style to your classroom with our classic D500 series height adjustable teacher desk. Use this 30" x 60" double pedestal desk with center drawer for a traditional teacher station. Choose from an array of standard, premium or markerboard laminates, various edge band colors and casters for mobility. This heavy-duty desk packs a big punch for an affordable price.
LAMINATE OPTIONS (*PREMIUM PRICING)

Crisp Linen

Nordic Linen

Pressed Linen

Flax Linen
Classic Linen

High Rise

Handspun Pearl

Handspun Chestnut

Handspun Slate

Handspun Dove

Candy Apple

Catalina

Fresh Cut

Hanairo
Wasabi

Kingswood Walnut

French Pear

Norwegian Ash

Jubilee Oak

Brazilwood

Pinnacle Walnut

*Portico Teak

*Skyline Walnut

Fusion Maple

Bannister Oak

Nepal Teak

Grey Glace

Grey Nebula

Graphite Nebula
MARKERBOARD LAMINATES (PREMIUM PRICING)

Fossil

Folkstone

White
Edge Band Colors

Apple Green

Indigo
Blueberry
Primary Red

Orange

Onyx

Graphite

Titanium

White
Frame Color

Black
Specifications:
Smooth, radiused corners for classroom safety. The standard edge features vinyl T-mold edge banding . Optional PermaTuff edge available.
Our modular, independently locking pedestal gives you options...remove the pedestal and add a CPU holder...or leave the space open.
Adjustable height from 27"-36 " for multiple -user applications.
Sturdy metal drawer pulls.
Our exclusive frame tie bar ensures that our pedestals will not rack and serves as a convenient foot rest.
Pricing Breakdown
30" x 60" Double Pedestal Teacher Desk
| Sale | Quick | Item Number | List Price | Price(1-3) | Price(4-7) | Price(8+) |
| --- | --- | --- | --- | --- | --- | --- |
| | | D500HF | $2,000.00 | $864.00 | $832.00 | Quote |