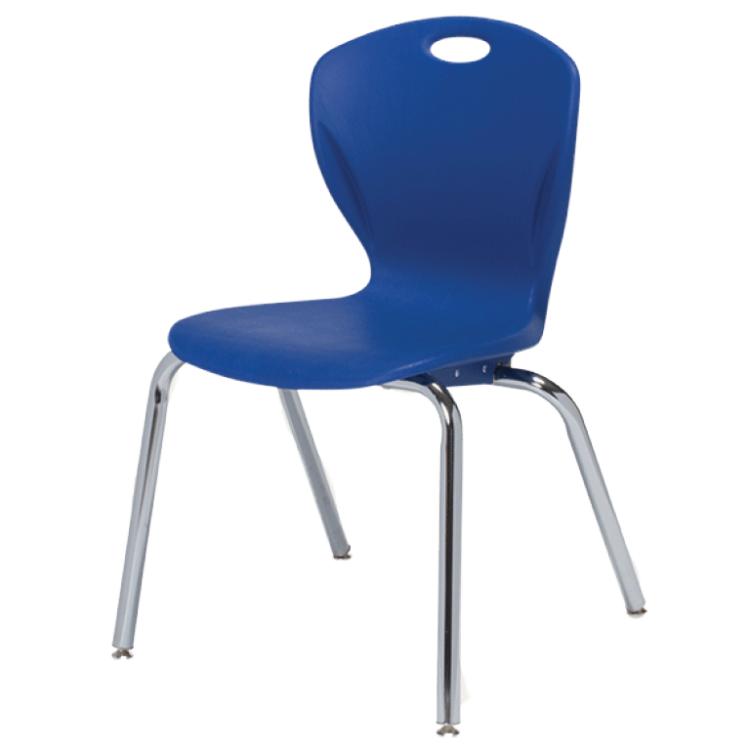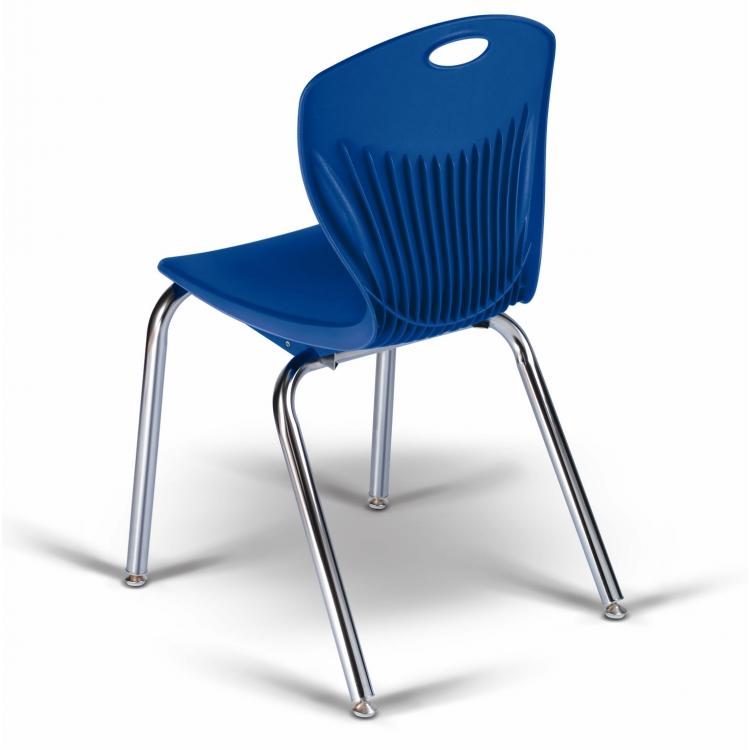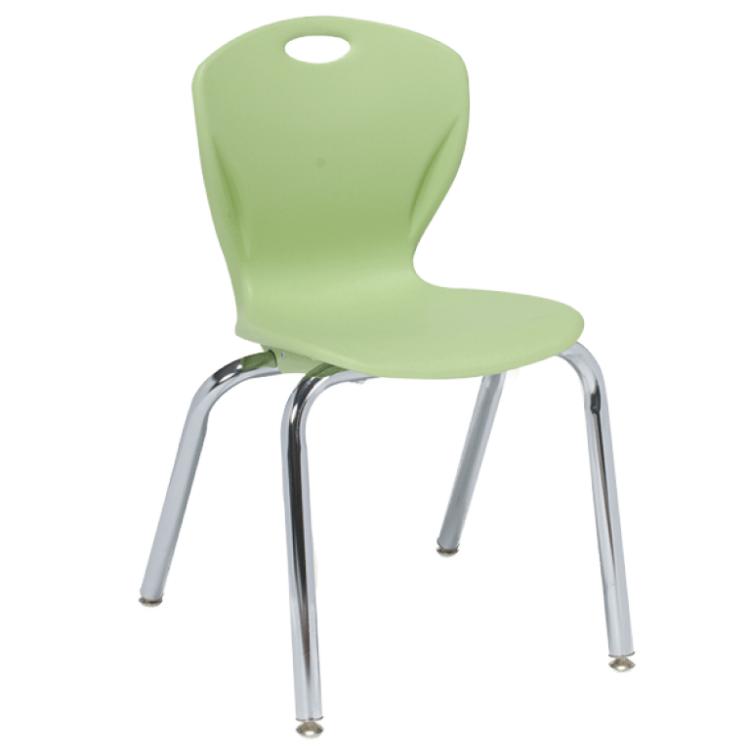 ,

,

,

Pricing Breakdown
Overview
Discover Four Leg Chair's contemporary design offers a versatile solution at an affordable price. Its structural ribs provide support and stability while increasing flexibility for added comfort. The stackability maximizes your storage capacity when the chairs are not in use. Available in 12'', 14'', 16'', and 18'' leg heights.
Please order in full carton quantities.
Discover Color Options

Indigo

Azure

Royal Blue
Blueberry

Reef

Clover

Apple Green

Purple Iris

Maroon

Ruby Red

Squash

Sunset Orange

Taupe

Skyline

Onyx

Graphite

Titanium
Frame Finish (*Premium Pricing)

Black

Chrome

Titanium

*White
About
Discover Series Chair
Description:
With the average student spending more than 80% of his or her school day in a seated position, it is clear that the chair represents the most significant element in a student's learning environment. Blending the latest trends in design with computer-aided manufacturing and analysis, Discover seating was created to deliver maximum ergonomic benefit at the lowest possible cost.
Precision injection-molded from unbreakable polypropylene plastic, the one piece chair shell incorporates structural support ribs under the seat to support the body, transferring the weight evenly to the tubular steel frame. The special contoured design of the chair provides support to the lumbar area of the back when sitting in the task position, but flexes to allow the body to recline back to a comfortable, lecture position.
The ability of the chair to conform to the body, along with the seat's waterfall edge, reduces pressure points on the body to maintain adequate blood flow, carrying oxygen throughout the body and to the brain. Discover's smart features include contoured hand holds for easy lifting and repositioning – along with a unique interlocking back design for improved stacking. 
Pricing Breakdown
Discover Series Chair
| Sale | Quick | Item Number | Seat Height | Carton Qty. | List Price | Price ea(5-50) | Price ea(51-100) | Price ea(101+) |
| --- | --- | --- | --- | --- | --- | --- | --- | --- |
| | | D10D | 12" | 5 | $101.00 | $40.00 | $39.50 | Quote |
| | | D10C | 14" | 5 | $101.00 | $40.00 | $39.50 | Quote |
| | | D10B | 16" | 5 | $121.00 | $46.00 | $45.50 | Quote |
| | | D10A | 18" | 5 | $121.00 | $46.00 | $45.50 | Quote |
| | | D10X | 18"/A+ Seat | 5 | $136.00 | $51.00 | $50.50 | Quote |