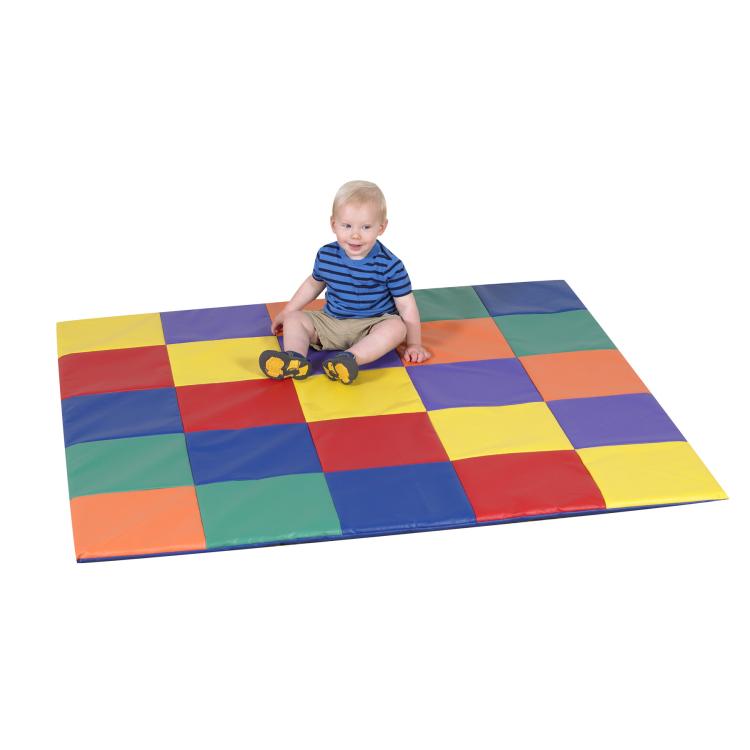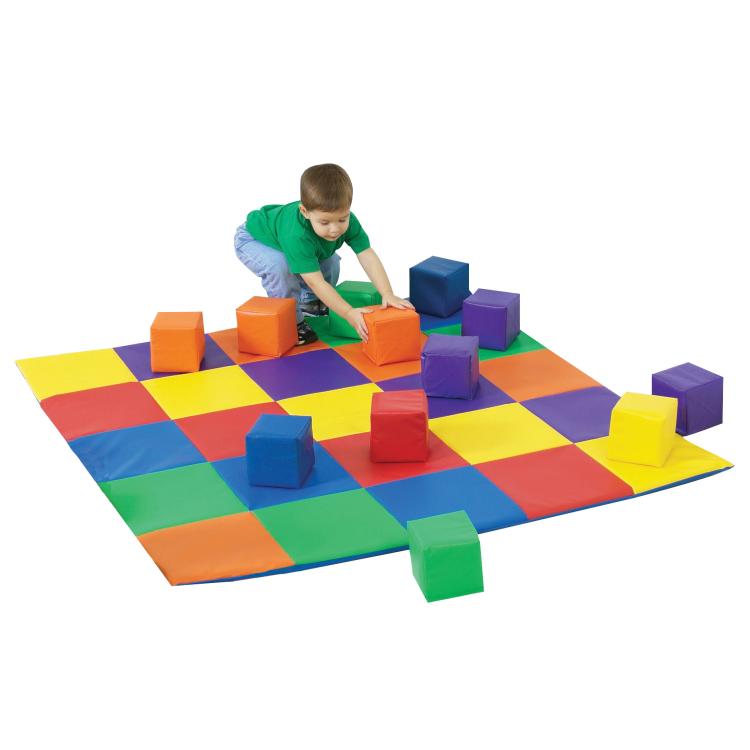 ,

Pricing Breakdown
Overview
This versatile Patchwork Mat doubles as comfort and fun! The 1″-thick mat features bright squares in 6 different colors and the surface is made of wipe clean vinyl.
Joey's Patchwork Mat and Block Set:
Joey designed this set while playing with our Toddler Baby Blocks atop our Patchwork Crawly Mat. Children can identify colors and create patterns and games by matching the color of the blocks to the corresponding patches on the mat.
About
Patchwork Primary Activity Mat
Suitable for all Ages
Mat: (57" l x 57" x 1")
Block Set: 12 Piece, 5-1/2" Blocks
2 Year Manufacturer's Warranty
Pricing Breakdown
Primary Patchwork Activity Mat
| Sale | Quick | Item Number | Description | List Price | Price (ea.) | Price (2+) |
| --- | --- | --- | --- | --- | --- | --- |
| | | CF321-132 | Patchwork Activity Mat | $252.98 | $213.00 | Quote |
| | | CF322-047 | Joey's Patchwork Mat & 12 Baby Block Set | $401.98 | $338.00 | Quote |