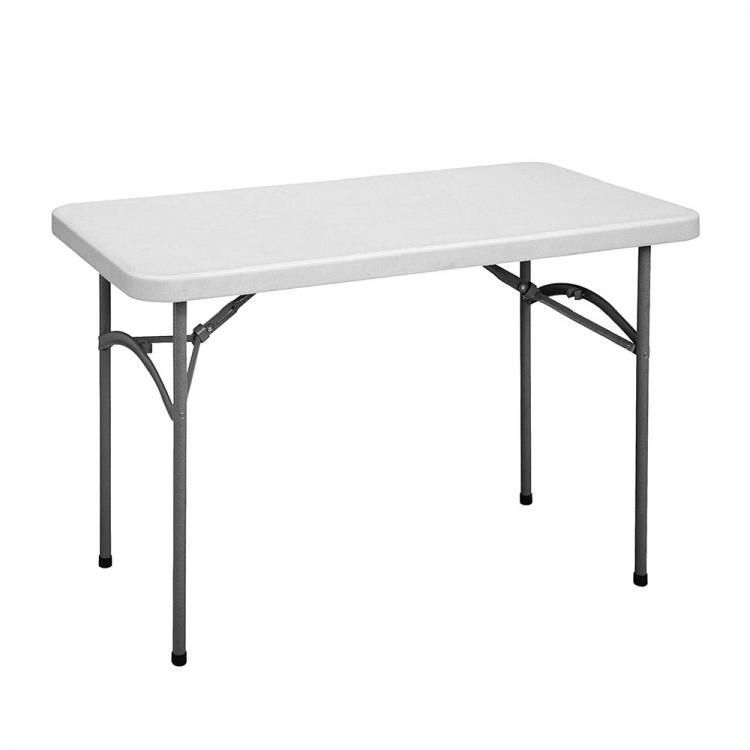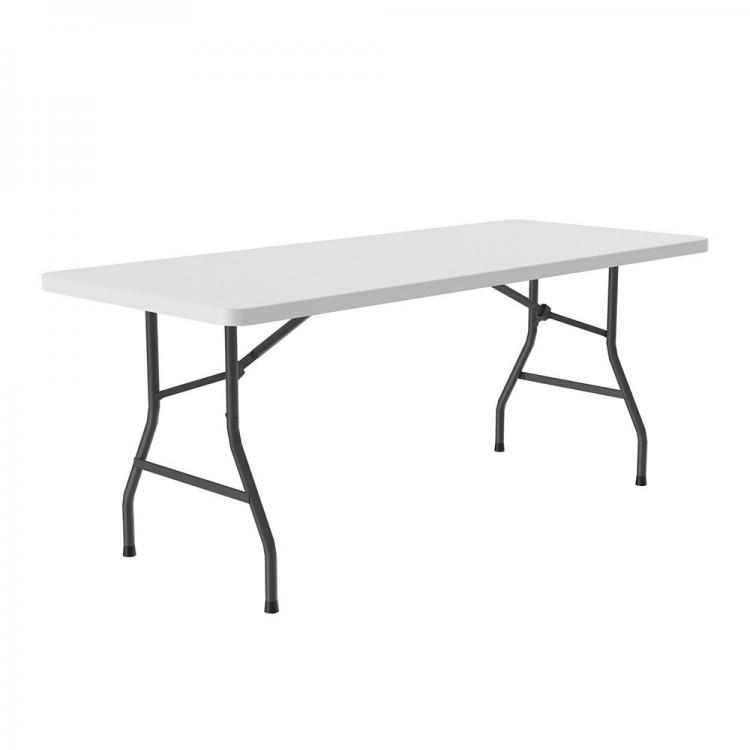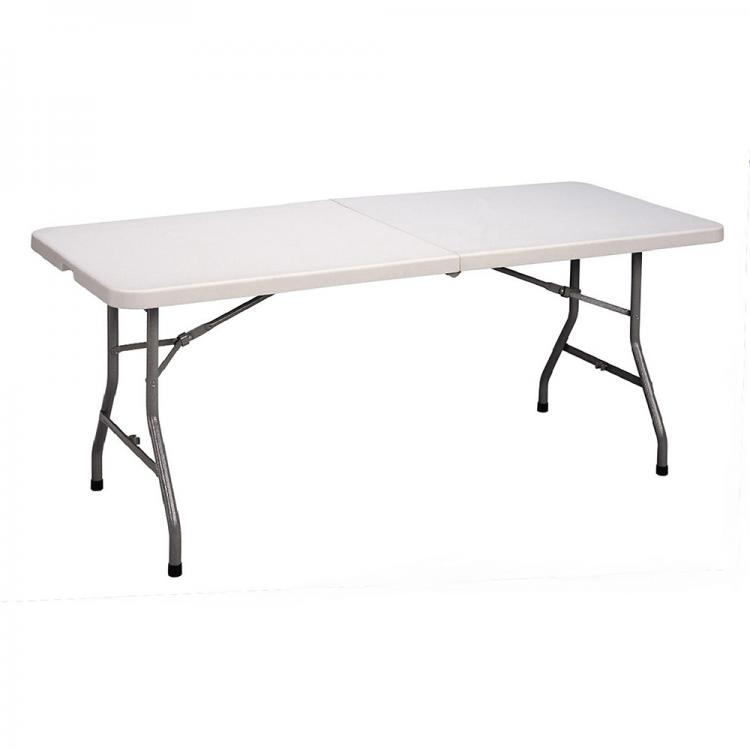 ,

,

,

Pricing Breakdown
Overview
These durable yet lightweight plastic folding tables are waterproof. The plastic tops are scratch, stain, and chemical resistant. These tables have a variety of uses and are convenient to have on hand for parties, tailgating, picnics, games, and even camping.
Tables have plastic tops and steel frames.
Plastic top is waterproof, stain and chemical resistant.
Top color fully permeates the plastic and will not wear off.
Top Color

Grey Granite
Frame Finish

Charcoal
Pricing Breakdown
CP Series Blow Molded Tables
| Sale | Quick | Item Number | Table Top | Shape | List Price | Price ea.(1-11) | Price ea.(12-23) | Price ea.(24+) |
| --- | --- | --- | --- | --- | --- | --- | --- | --- |
| | | CP2448 | 24" x 48" | Rectangle | $152.00 | $80.00 | $77.00 | Quote |
| | | CP3060 | 30" x 60" | Rectangle | $199.00 | $98.00 | $95.00 | Quote |
| | | CP3072 | 30" x 72" | Rectangle | $234.00 | $111.00 | $109.00 | Quote |
| | | CP3096 | 30" x 96" | Rectangle | $352.00 | $166.00 | $164.00 | Quote |
| | | CP48 | 48" Dia | Round | $286.00 | $135.00 | $133.00 | Quote |
| | | CP60 | 60" Dia | Round | $440.00 | $208.00 | $204.00 | Quote |
| | | CP72 | 71" Dia | Round | $616.00 | $291.00 | $286.00 | Quote |
CP Series Blow Molded Tables - Fold in Half
| Sale | Quick | Item Number | Table Top | Shape | List Price | Price ea.(1-11) | Price ea.(12-23) | Price ea.(24+) |
| --- | --- | --- | --- | --- | --- | --- | --- | --- |
| | | CP3072FM | 30" x 72" | Rectangle | $243.00 | $115.00 | $113.00 | Quote |