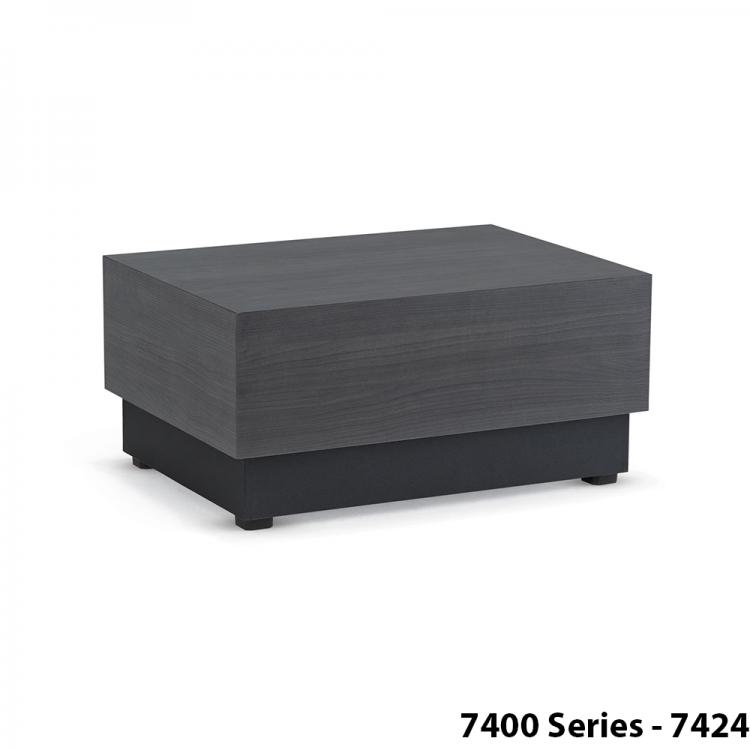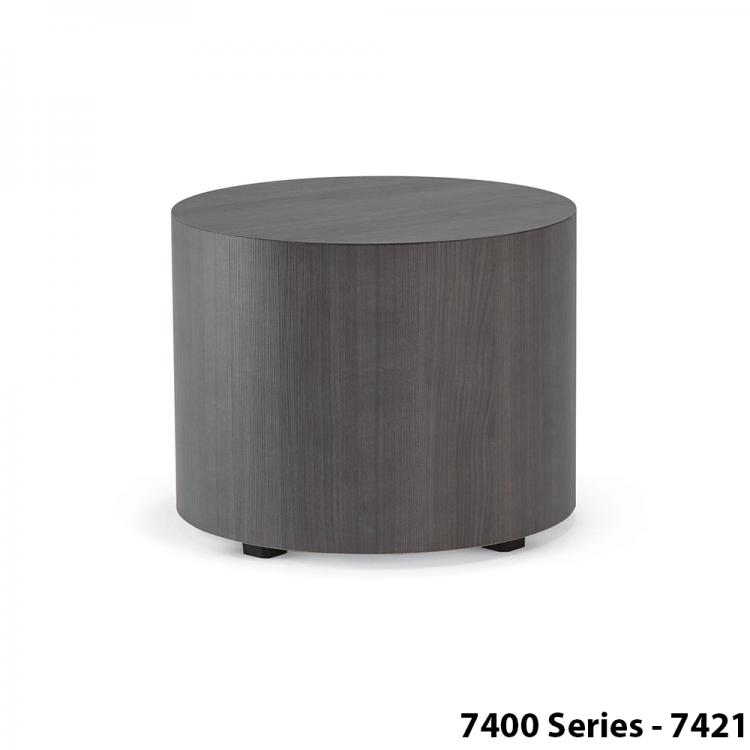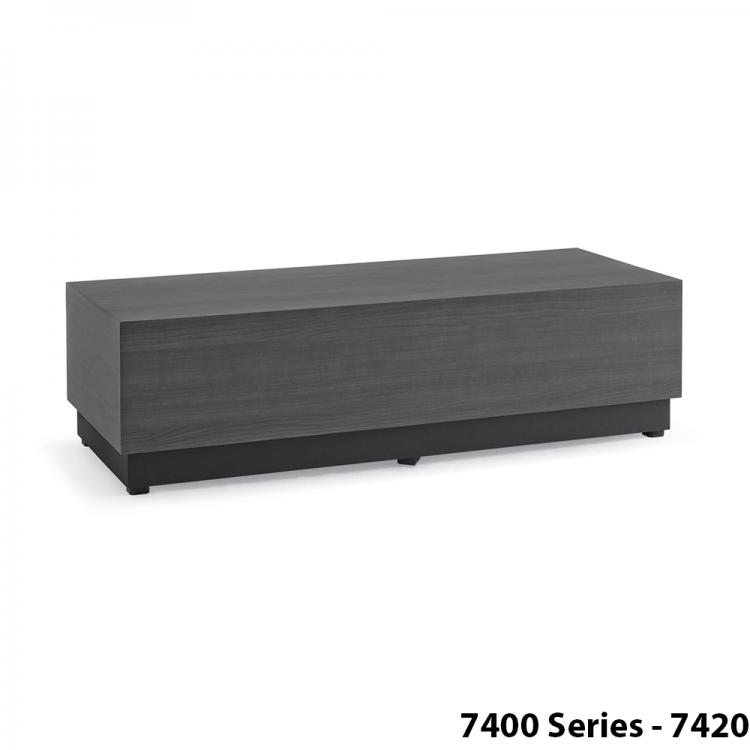 ,

,

,

Pricing Breakdown
Overview
Tailor to décor with the standard or custom laminates.

Freestanding contemporary style modular tables are easy to reconfigure as lounge space changes.
Modular tables allow design flexibility to create unique configurations and adapt to building layouts.
The two-tier base design creates a heavy-duty frame for long-term use.
Laminate Colors

Driftwood
Natural Maple

Windsor Cherry
Pricing Breakdown
7400 Series
| Sale | Quick | Item Number | Description | Size (WxDxH) | Price |
| --- | --- | --- | --- | --- | --- |
| | | 7420 | Coffee Table | 52" x 20" x 14" | $677.00 |
| | | 7421 | Cylinder Table | 19" x 19" x 14" | $563.00 |
| | | 7423 | End Table | 25" x 25" x 14" | $607.00 |
| | | 7424 | Connector Table | 18" x 25" x 12" | $546.00 |
| | | 7425 | Wedge Table | 8-27" x 25" x 12" | $678.00 |