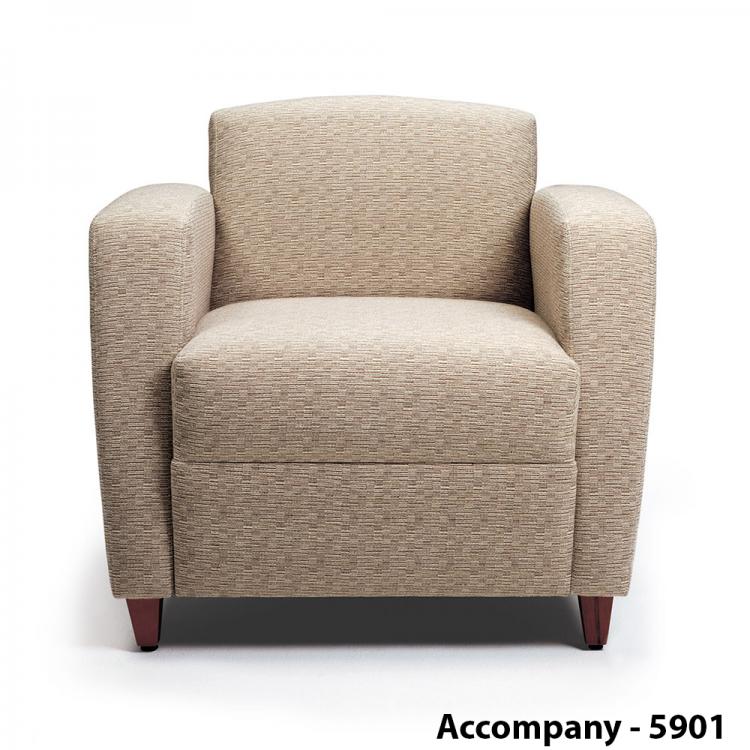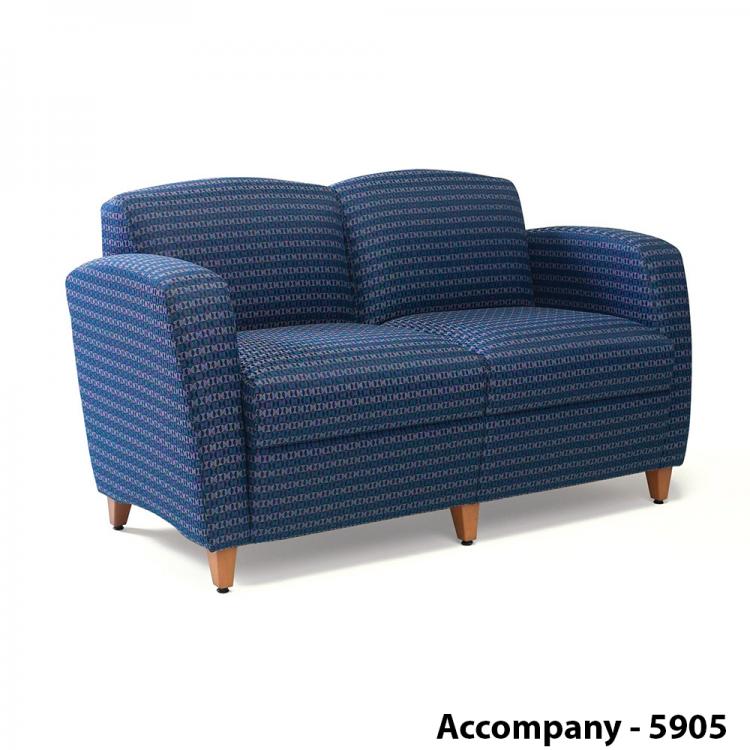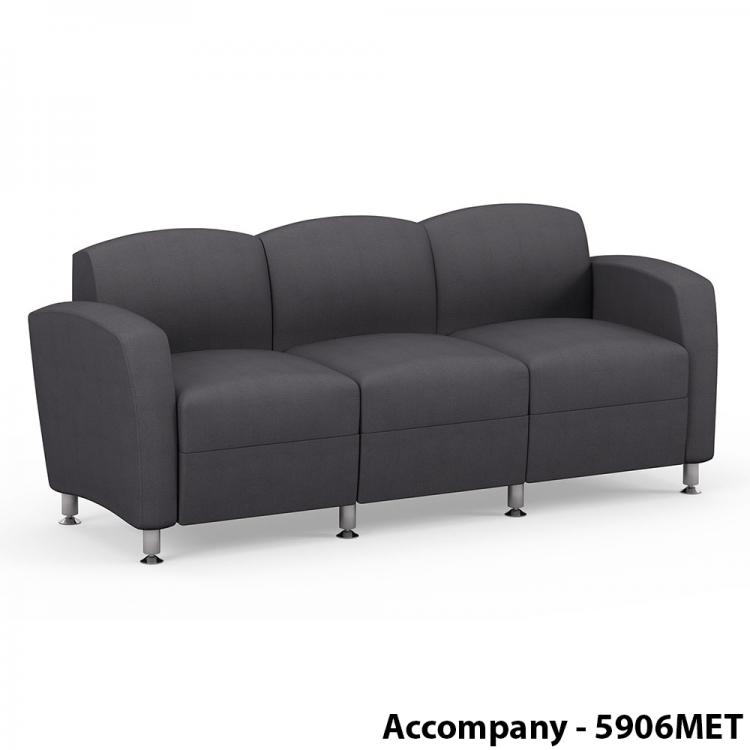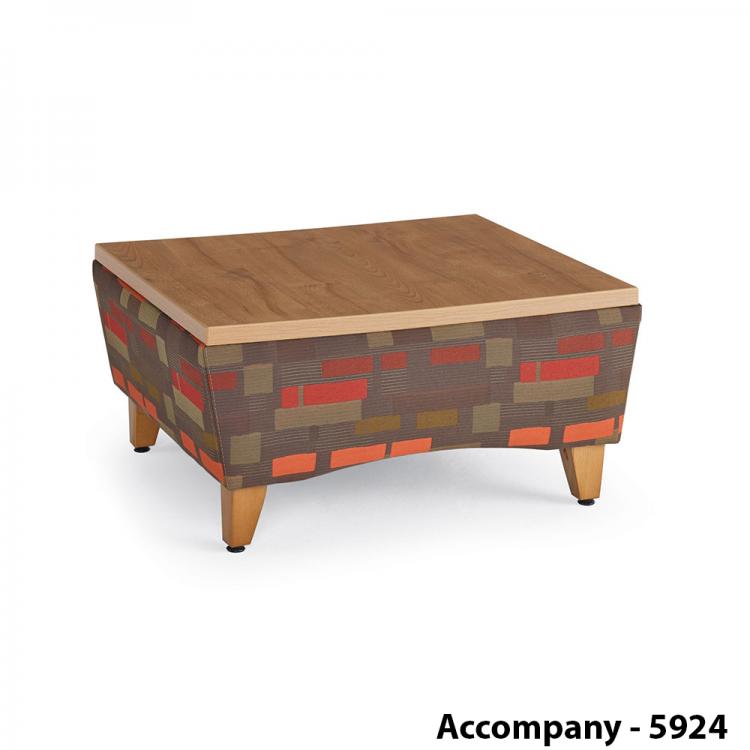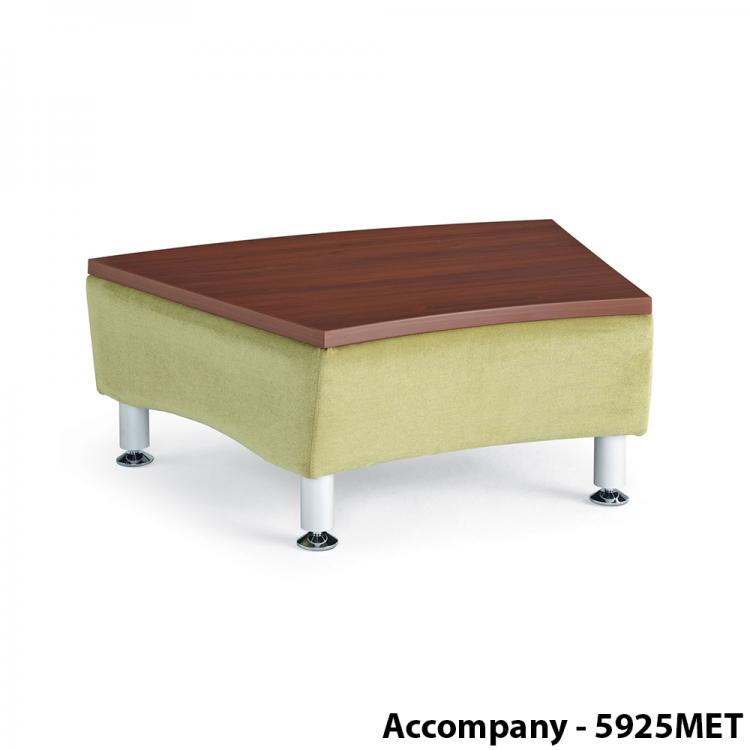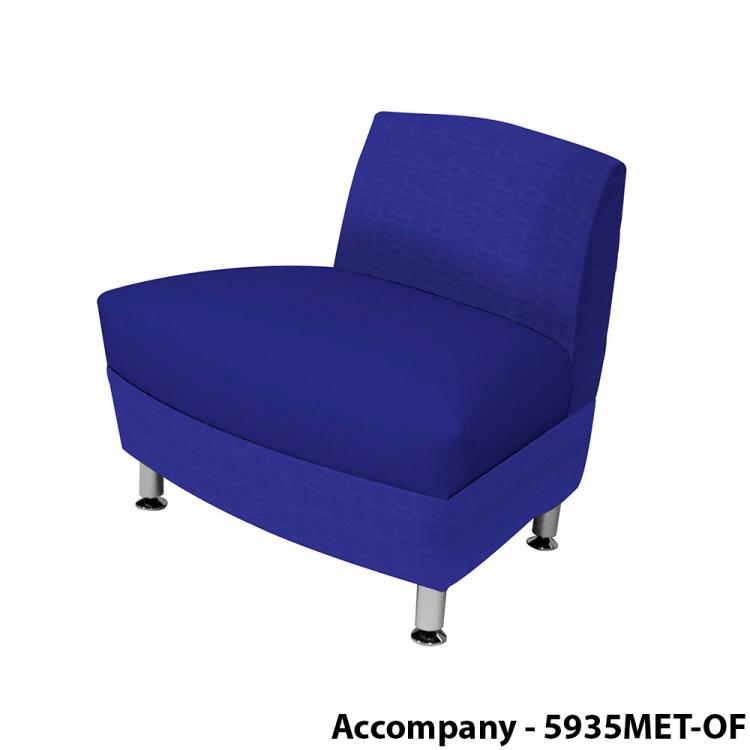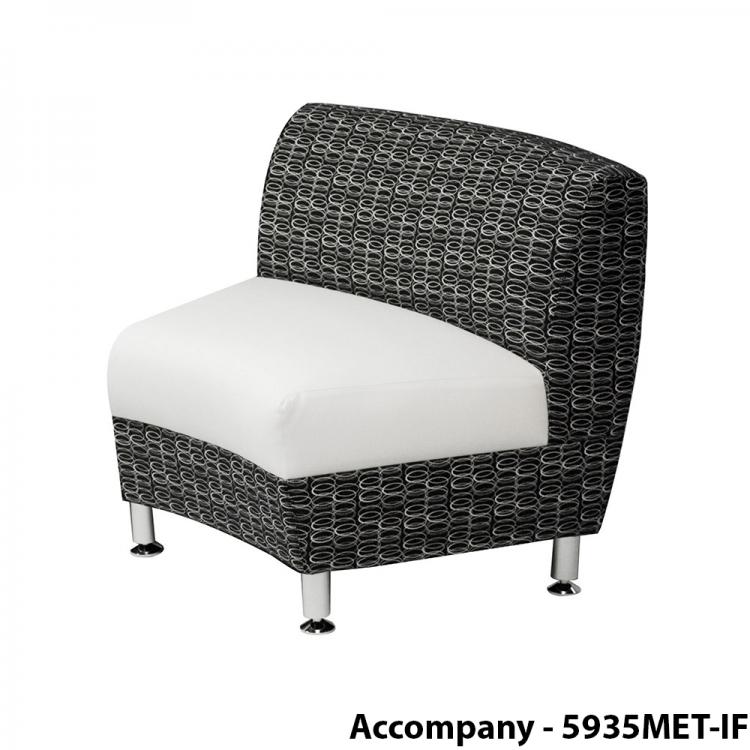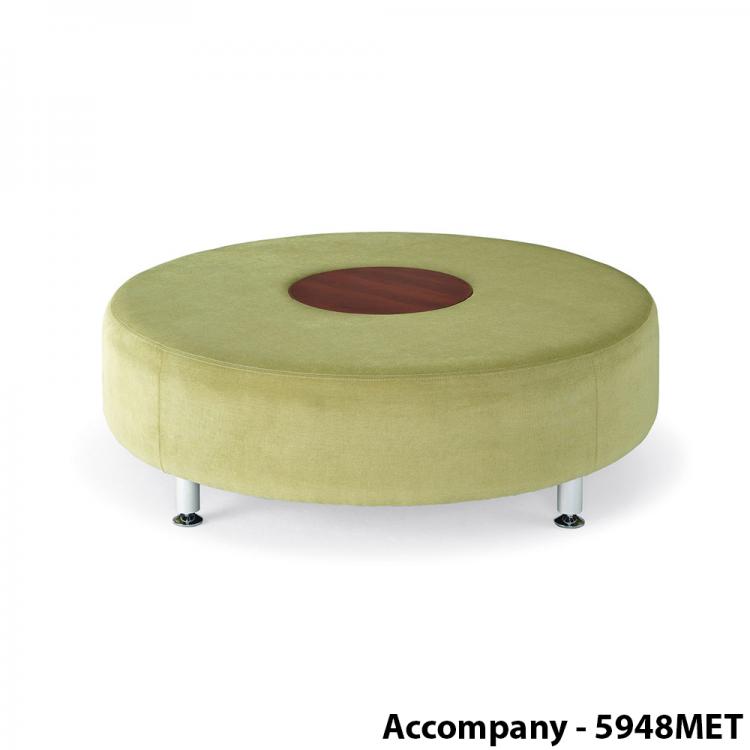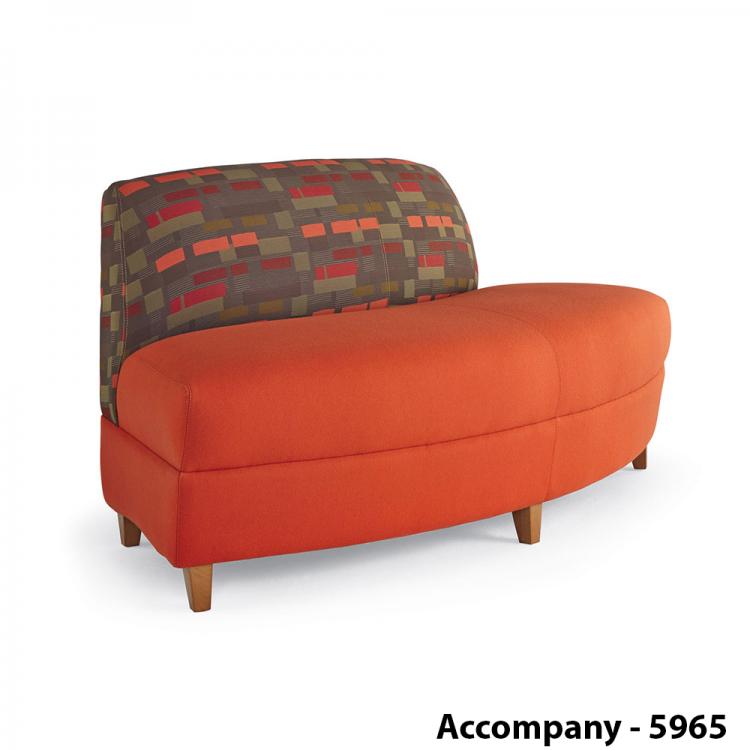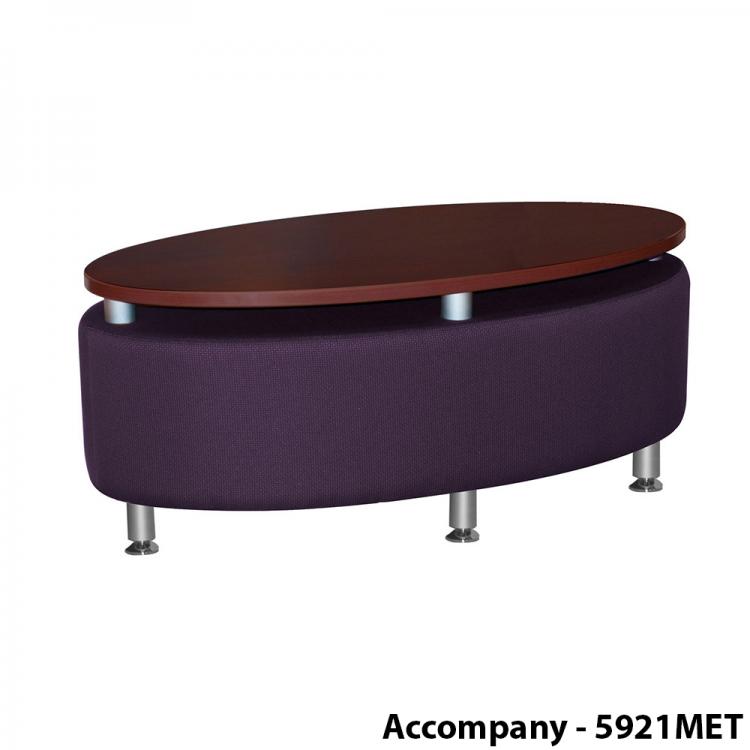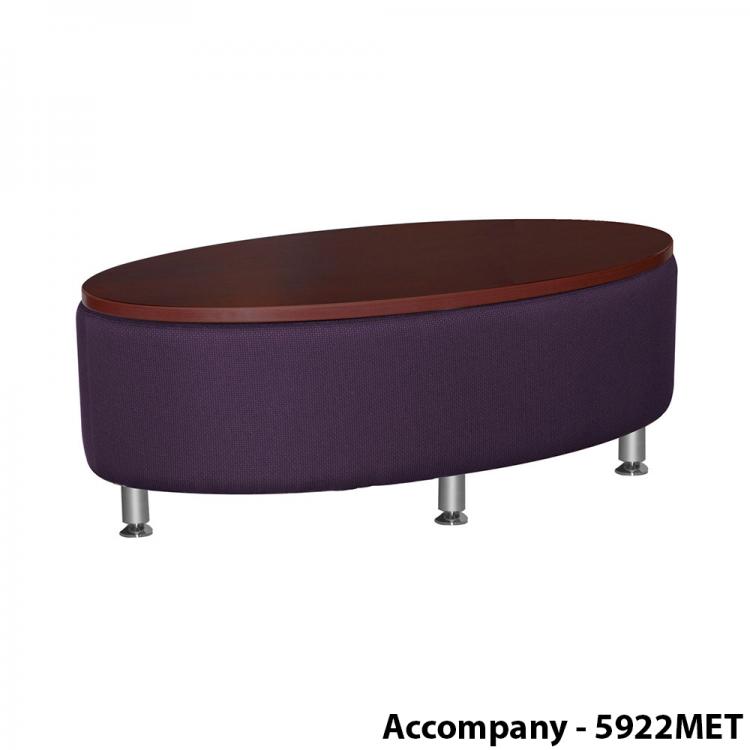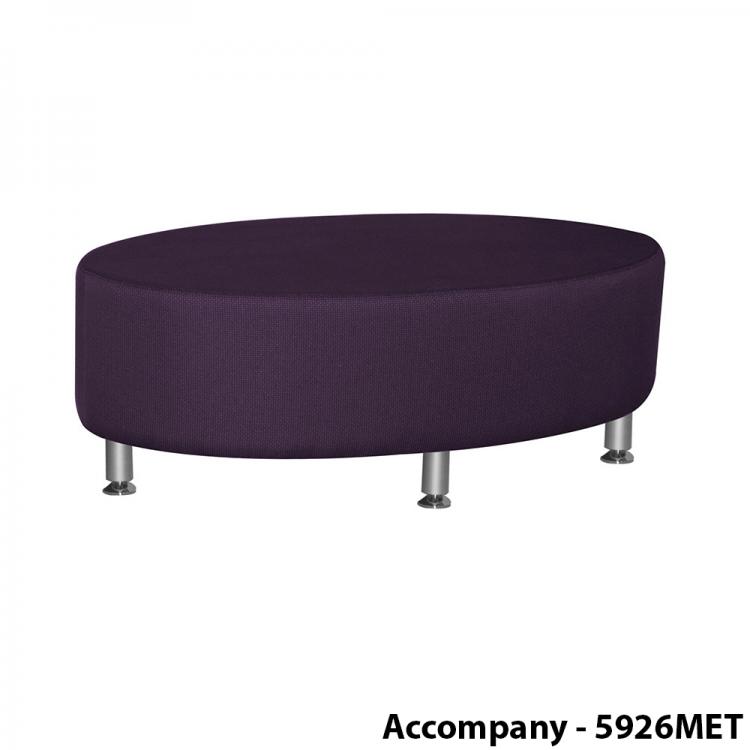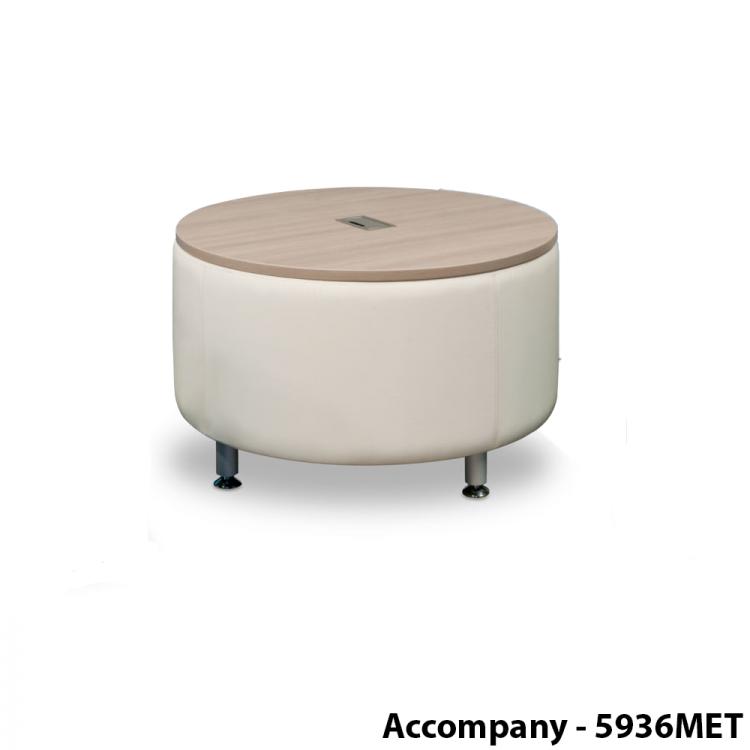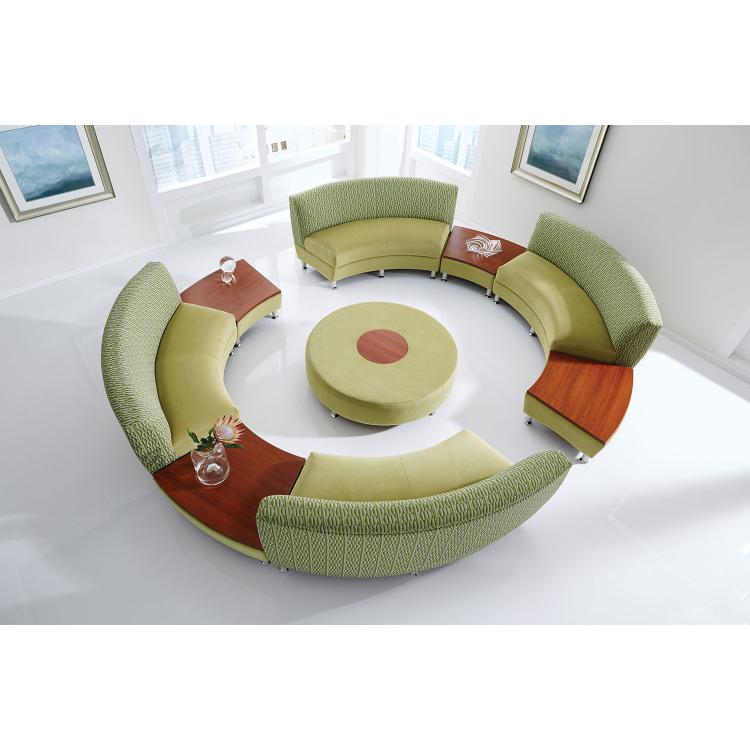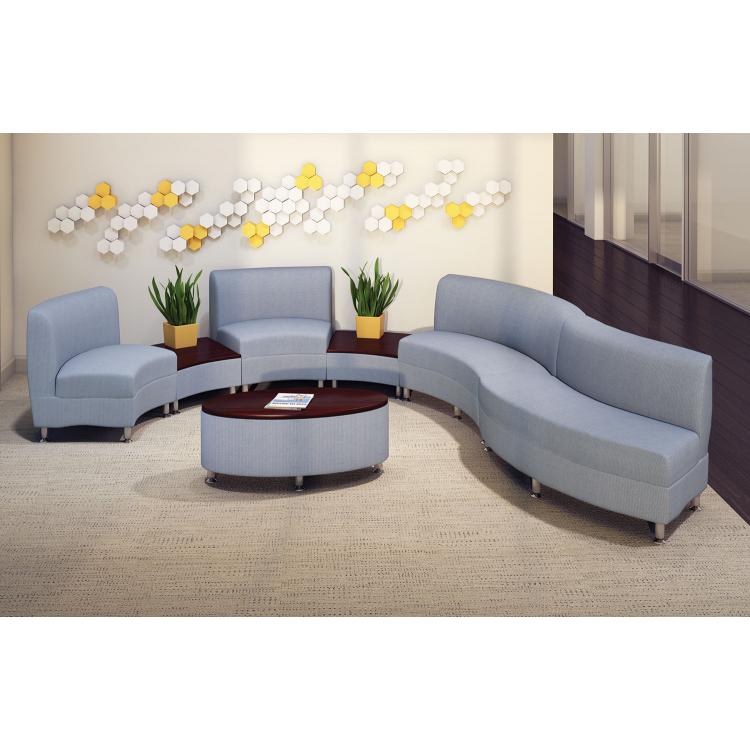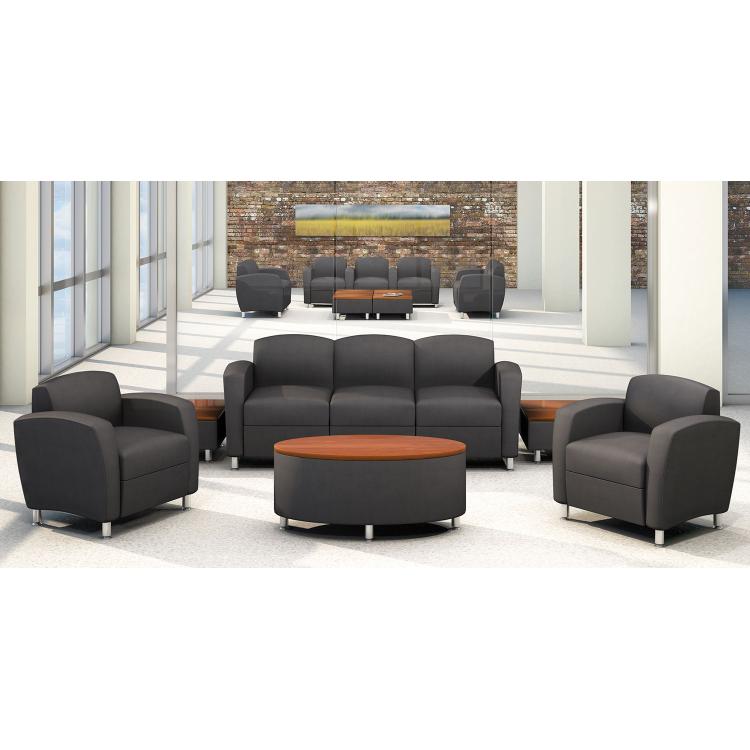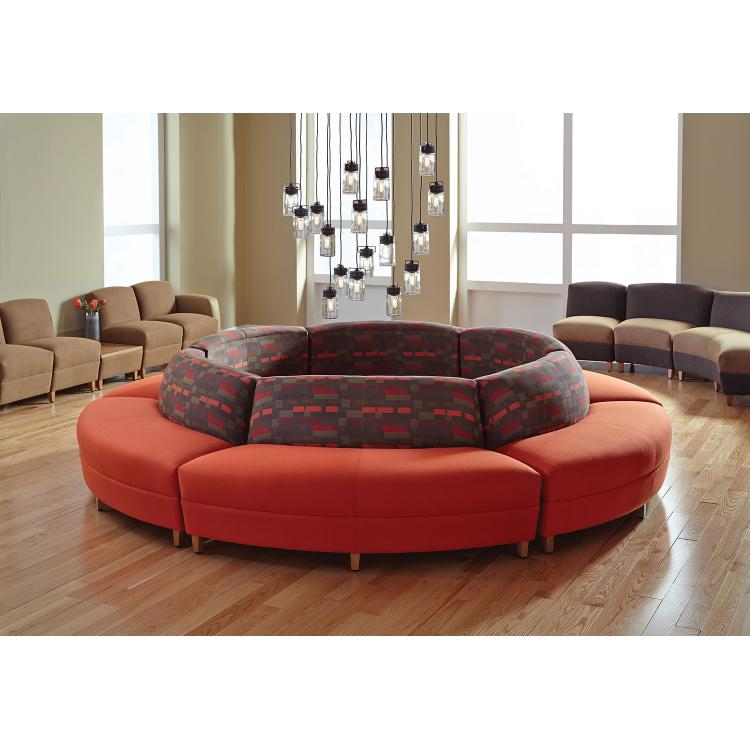 ,

,

,

,

,
,

,

,

,

,

,

,

,

,

,

,

,

Pricing Breakdown
Overview
The selection of fabrics on the Textile Card PDFs below is only a small selection of available fabrics.  If you do not see something you like please call and we can find something to meet your needs.
Priced with Wood Legs unless otherwise noted in the price list.  Metal Legs are available as an option.  
If ordering multiple items Please Call for a quote.
About
Accompany Collection
Especially suited for public areas and waiting rooms, the gentle curves and substantial visual scale of Accompany creates an impression of comfort, encouraging users to relax.

Separate components allow the user to configure pieces beyond just three seats. Modular units can be added or removed from a seating configuration providing a sensible approach to the constantly changing demands of business.
Pricing Breakdown
Accompany Collection - Grade 1
| Sale | Quick | Item Number | Description | Size (WxDxH) | Price |
| --- | --- | --- | --- | --- | --- |
| | | 5901 | Club Chair | 33" x 29" x 31" | $1,064.00 |
| | | 5905 | Loveseat | 55" x 29" x 31" | $1,513.00 |
| | | 5906 | Sofa | 76" x 29" x 31" | $2,127.00 |
| | | 5924 | Rectangle Table | 23" x 27" x 12" | $826.00 |
| | | 5925 | 30 Degree Wedge Table | 36" x 28" x 12" | $851.00 |
| | | 5935-OF | 30 Degree Outside Facing Chair | 38" x 31" x 31" | $1,143.00 |
| | | 5935-IF | 30 Degree Inside Facing Chair | 38" x 31" x 31" | $1,143.00 |
| | | 5948 | Round Table/Ottoman | 48" x 48" x 15" | $1,551.00 |
| | | 5965-OF | 60 Degree Outside Facing Loveseat | 70" x 33" x 31" | $1,743.00 |
| | | 5965-IF | 60 Degree Inside Facing Loveseat | 70" x 33" x 31" | $1,743.00 |
| | | 5921MET | Floating Top Table - Metal Leg | 43" x 22" x 19" | $1,027.00 |
| | | 5922MET | Oval Table - Metal Leg | 43" x 22" x 17" | $1,004.00 |
| | | 5926MET | Oval Ottoman - Metal Leg | 43" x 22" x 16" | $855.00 |
| | | 5936MET | Round Table - Metal Leg | 36" x 36" x 23" | $1,232.00 |
Accompany Collection - Grade 2
| Sale | Quick | Item Number | Description | Size (WxDxH) | Price |
| --- | --- | --- | --- | --- | --- |
| | | 5901 | Club Chair | 33" x 29" x 31" | $1,215.00 |
| | | 5905 | Loveseat | 55" x 29" x 31" | $1,662.00 |
| | | 5906 | Sofa | 76" x 29" x 31" | $2,328.00 |
| | | 5924 | Rectangle Table | 23" x 27" x 12" | $843.00 |
| | | 5925 | 30 Degree Wedge Table | 36" x 28" x 12" | $868.00 |
| | | 5935-OF | 30 Degree Outside Facing Chair | 38" x 31" x 31" | $1,189.00 |
| | | 5935-IF | 30 Degree Inside Facing Chair | 38" x 31" x 31" | $1,189.00 |
| | | 5948 | Round Table/Ottoman | 48" x 48" x 15" | $1,583.00 |
| | | 5965-OF | 60 Degree Outside Facing Loveseat | 70" x 33" x 31" | $1,831.00 |
| | | 5965-IF | 60 Degree Inside Facing Loveseat | 70" x 33" x 31" | $1,831.00 |
| | | 5921MET | Floating Top Table - Metal Leg | 43" x 22" x 19" | $1,046.00 |
| | | 5922MET | Oval Table - Metal Leg | 43" x 22" x 17" | $1,023.00 |
| | | 5926MET | Oval Ottoman - Metal Leg | 43" x 22" x 16" | $876.00 |
| | | 5936MET | Round Table - Metal Leg | 36" x 36" x 23" | $1,268.00 |
Accompany Collection - Grade 3
| Sale | Quick | Item Number | Description | Size (WxDxH) | Price |
| --- | --- | --- | --- | --- | --- |
| | | 5901 | Club Chair | 33" x 29" x 31" | $1,348.00 |
| | | 5905 | Loveseat | 55" x 29" x 31" | $1,810.00 |
| | | 5906 | Sofa | 76" x 29" x 31" | $2,531.00 |
| | | 5924 | Rectangle Table | 23" x 27" x 12" | $864.00 |
| | | 5925 | 30 Degree Wedge Table | 36" x 28" x 12" | $887.00 |
| | | 5935-OF | 30 Degree Outside Facing Chair | 38" x 31" x 31" | $1,243.00 |
| | | 5935-IF | 30 Degree Inside Facing Chair | 38" x 31" x 31" | $1,243.00 |
| | | 5948 | Round Table/Ottoman | 48" x 48" x 15" | $1,625.00 |
| | | 5965-OF | 60 Degree Outside Facing Loveseat | 70" x 33" x 31" | $1,937.00 |
| | | 5965-IF | 60 Degree Inside Facing Loveseat | 70" x 33" x 31" | $1,937.00 |
| | | 5921MET | Floating Top Table - Metal Leg | 43" x 22" x 19" | $1,069.00 |
| | | 5922MET | Oval Table - Metal Leg | 43" x 22" x 17" | $1,046.00 |
| | | 5926MET | Oval Ottoman - Metal Leg | 43" x 22" x 16" | $898.00 |
| | | 5936MET | Round Table - Metal Leg | 36" x 36" x 23" | $1,313.00 |
Accompany Collection - Grade 4
| Sale | Quick | Item Number | Description | Size (WxDxH) | Price |
| --- | --- | --- | --- | --- | --- |
| | | 5901 | Club Chair | 33" x 29" x 31" | $1,424.00 |
| | | 5905 | Loveseat | 55" x 29" x 31" | $1,950.00 |
| | | 5906 | Sofa | 76" x 29" x 31" | $2,718.00 |
| | | 5924 | Rectangle Table | 23" x 27" x 12" | $884.00 |
| | | 5925 | 30 Degree Wedge Table | 36" x 28" x 12" | $910.00 |
| | | 5935-OF | 30 Degree Outside Facing Chair | 38" x 31" x 31" | $1,317.00 |
| | | 5935-IF | 30 Degree Inside Facing Chair | 38" x 31" x 31" | $1,317.00 |
| | | 5948 | Round Table/Ottoman | 48" x 48" x 15" | $1,658.00 |
| | | 5965-OF | 60 Degree Outside Facing Loveseat | 70" x 33" x 31" | $2,081.00 |
| | | 5965-IF | 60 Degree Inside Facing Loveseat | 70" x 33" x 31" | $2,081.00 |
| | | 5921MET | Floating Top Table - Metal Leg | 43" x 22" x 19" | $1,089.00 |
| | | 5922MET | Oval Table - Metal Leg | 43" x 22" x 17" | $1,065.00 |
| | | 5926MET | Oval Ottoman - Metal Leg | 43" x 22" x 16" | $918.00 |
| | | 5936MET | Round Table - Metal Leg | 36" x 36" x 23" | $1,349.00 |
Similar Products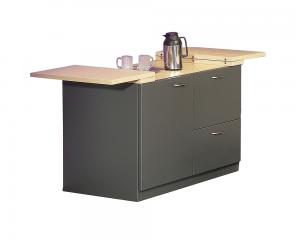 H P F I
Hyperwork Mobile Server Credenza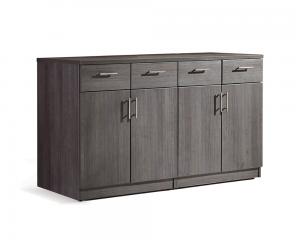 H P F I
Hyperwork Buffet Credenza