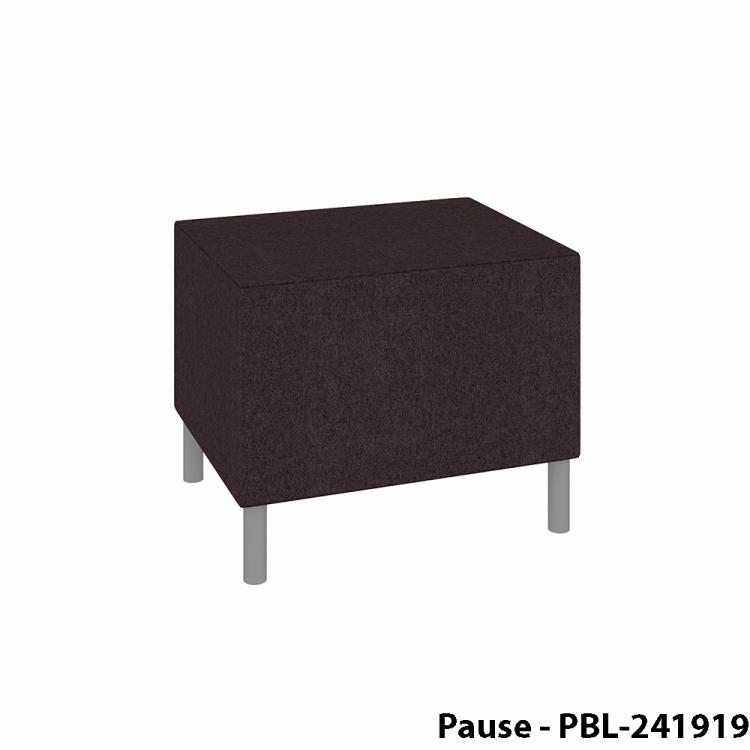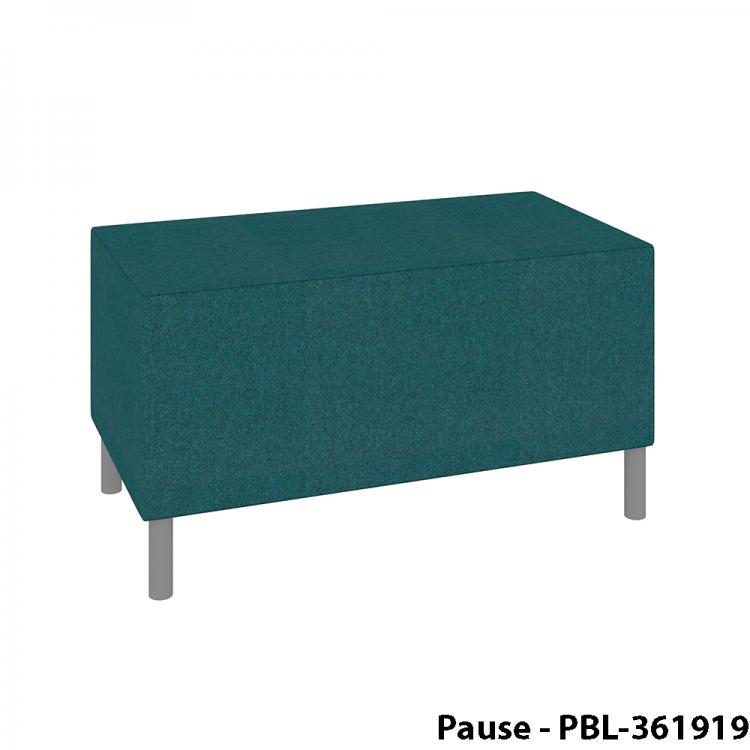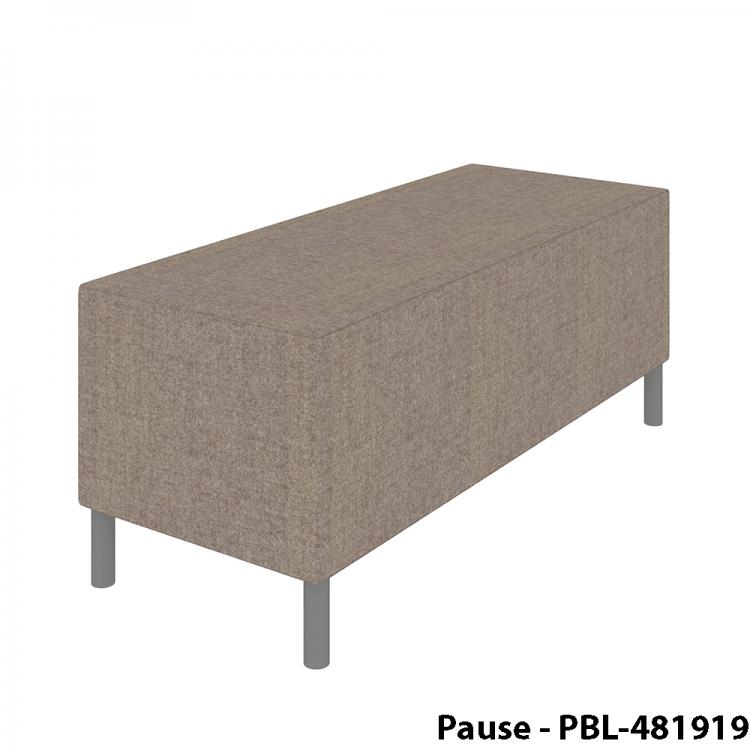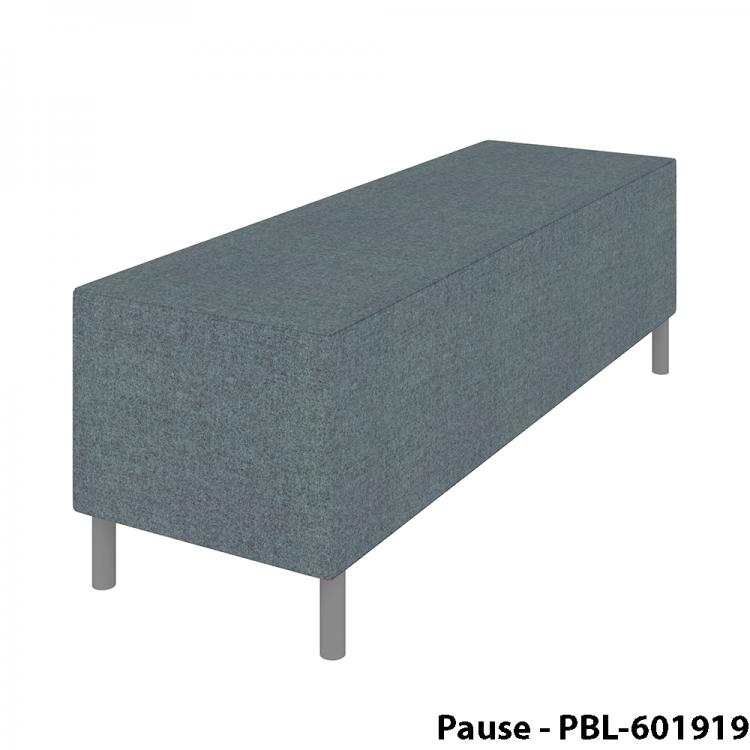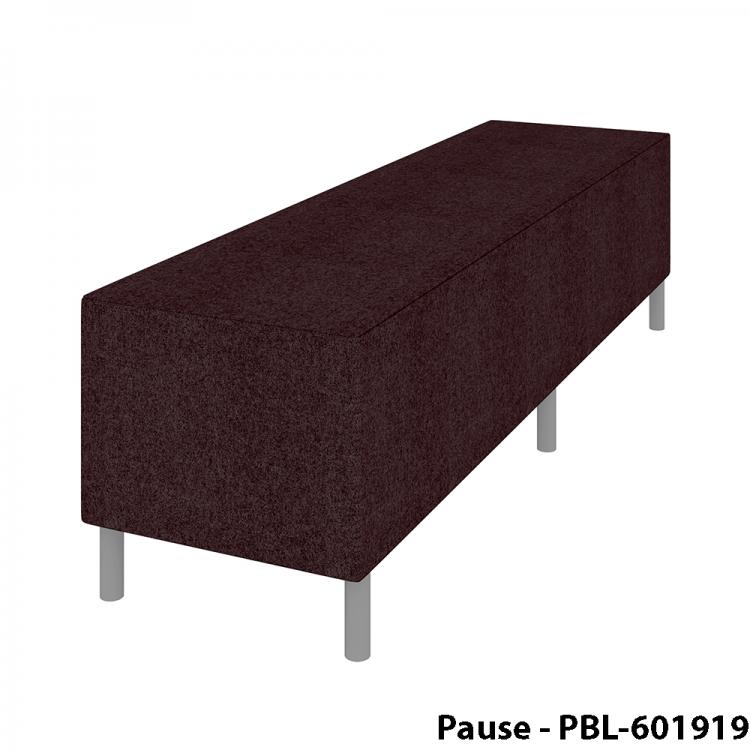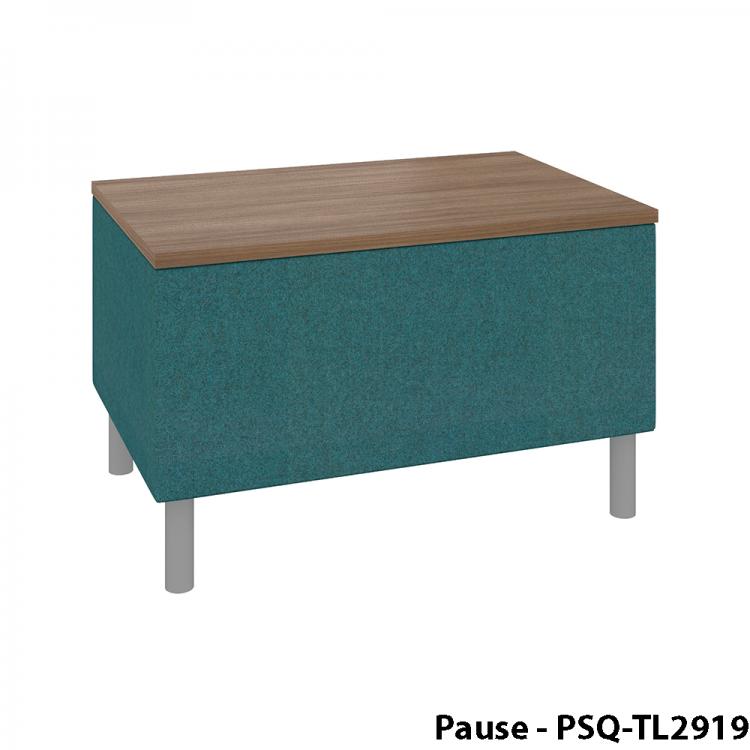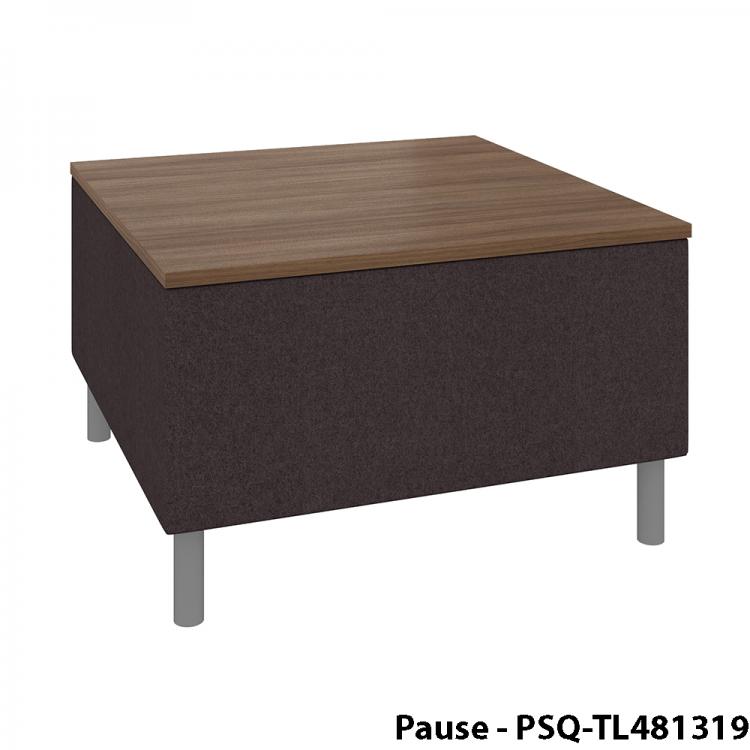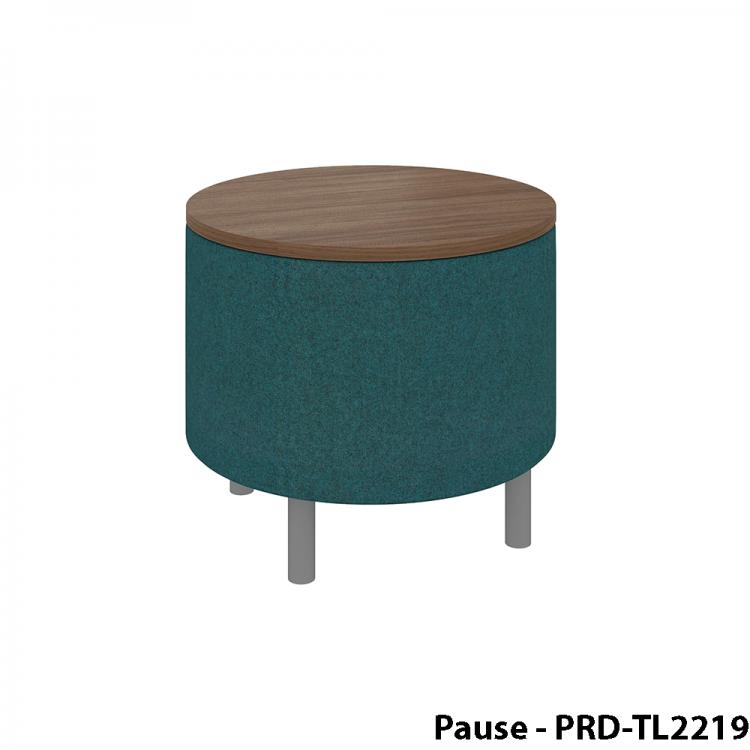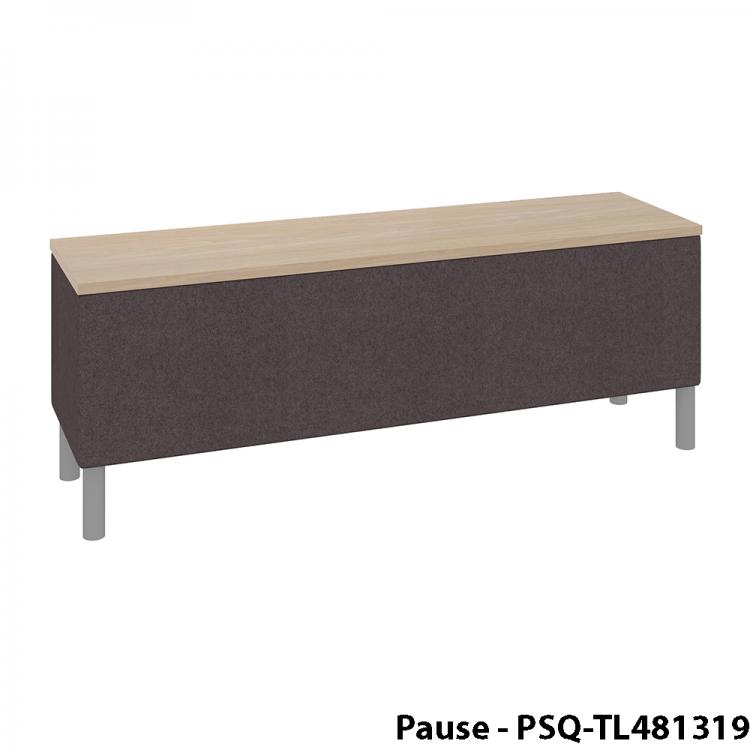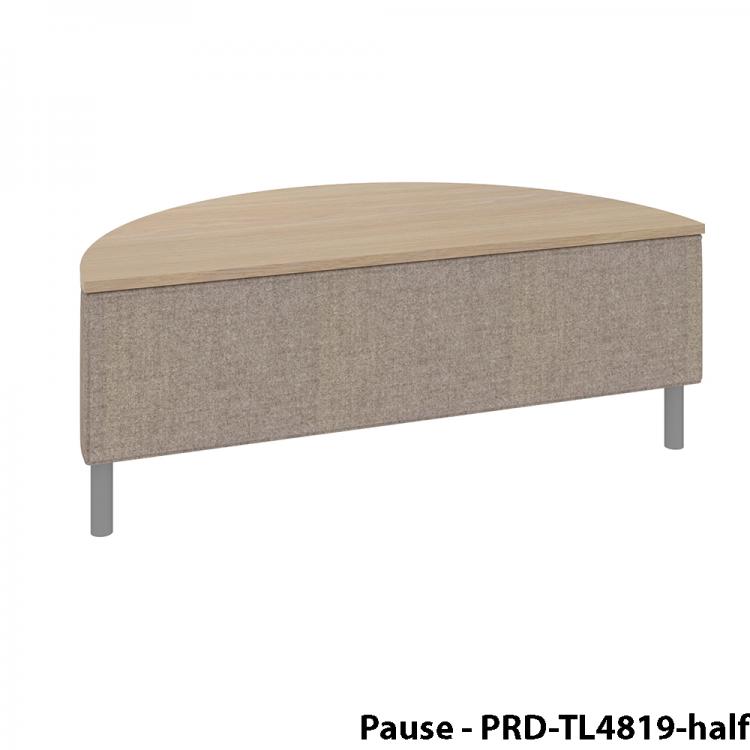 ,

,

,
,

,

,

,
,

,

Pricing Breakdown
Overview
The Pause Collection can be used for a variety of applications including educational spaces, dining, commercial, modern offices, and public areas.
The selection of fabrics on the Textile Card PDFs below is only a small selection of available fabrics.  If you do not see something you like please call and we can find something to meet your needs.
If ordering multiple items Please Call for a quote.
Pricing Breakdown
Pause Collection - Grade 1
| Sale | Quick | Item Number | Description | Size (WxDxH) | Price |
| --- | --- | --- | --- | --- | --- |
| | | PBL-241919 | Bench | 24" x 19" x 19" | $621.00 |
| | | PBL-361919 | Bench | 36" x 19" x 19" | $682.00 |
| | | PBL-481919 | Bench | 48" x 19" x 19" | $750.00 |
| | | PBL-601919 | Bench | 60" x 19" x 19" | $819.00 |
| | | PBL-721919 | Bench | 72" x 19" x 19" | $901.00 |
| | | | | | |
| | | PSQ-TL2919 | Rectangle Table | 29" x 19" x 18" | $767.00 |
| | | PSQ-TL292919 | Square Table | 29" x 29" x 18" | $959.00 |
| | | PRD-TL2219 | Round Table | 22" x 22" x 19" | $681.00 |
| | | PSQ-TL481319 | Rectangle Table | 48" x 13" x 18" | $1,028.00 |
| | | PRD-TL4819-half | Half Circle Table | 48" x 24" x 18" | $1,052.00 |
Pause Collection - Grade 2
| Sale | Quick | Item Number | Description | Size (WxDxH) | Price |
| --- | --- | --- | --- | --- | --- |
| | | PBL-241919 | Bench | 24" x 19" x 19" | $658.00 |
| | | PBL-361919 | Bench | 36" x 19" x 19" | $723.00 |
| | | PBL-481919 | Bench | 48" x 19" x 19" | $796.00 |
| | | PBL-601919 | Bench | 60" x 19" x 19" | $868.00 |
| | | PBL-721919 | Bench | 72" x 19" x 19" | $956.00 |
| | | | | | |
| | | PSQ-TL2919 | Rectangle Table | 29" x 19" x 18" | $807.00 |
| | | PSQ-TL292919 | Square Table | 29" x 29" x 18" | $1,008.00 |
| | | PRD-TL2219 | Round Table | 22" x 22" x 19" | $718.00 |
| | | PSQ-TL481319 | Rectangle Table | 48" x 13" x 18" | $1,077.00 |
| | | PRD-TL4819-half | Half Circle Table | 48" x 24" x 18" | $1,102.00 |
Pause Collection - Grade 3
| Sale | Quick | Item Number | Description | Size (WxDxH) | Price |
| --- | --- | --- | --- | --- | --- |
| | | PBL-241919 | Bench | 24" x 19" x 19" | $696.00 |
| | | PBL-361919 | Bench | 36" x 19" x 19" | $765.00 |
| | | PBL-481919 | Bench | 48" x 19" x 19" | $843.00 |
| | | PBL-601919 | Bench | 60" x 19" x 19" | $920.00 |
| | | PBL-721919 | Bench | 72" x 19" x 19" | $1,012.00 |
| | | | | | |
| | | PSQ-TL2919 | Rectangle Table | 29" x 19" x 18" | $846.00 |
| | | PSQ-TL292919 | Square Table | 29" x 29" x 18" | $1,058.00 |
| | | PRD-TL2219 | Round Table | 22" x 22" x 19" | $753.00 |
| | | PSQ-TL481319 | Rectangle Table | 48" x 13" x 18" | $1,127.00 |
| | | PRD-TL4819-half | Half Circle Table | 48" x 24" x 18" | $1,151.00 |
Pause Collection - Grade 4
| Sale | Quick | Item Number | Description | Size (WxDxH) | Price |
| --- | --- | --- | --- | --- | --- |
| | | PBL-241919 | Bench | 24" x 19" x 19" | $733.00 |
| | | PBL-361919 | Bench | 36" x 19" x 19" | $807.00 |
| | | PBL-481919 | Bench | 48" x 19" x 19" | $888.00 |
| | | PBL-601919 | Bench | 60" x 19" x 19" | $971.00 |
| | | PBL-721919 | Bench | 72" x 19" x 19" | $1,070.00 |
| | | | | | |
| | | PSQ-TL2919 | Rectangle Table | 29" x 19" x 18" | $886.00 |
| | | PSQ-TL292919 | Square Table | 29" x 29" x 18" | $1,108.00 |
| | | PRD-TL2219 | Round Table | 22" x 22" x 19" | $788.00 |
| | | PSQ-TL481319 | Rectangle Table | 48" x 13" x 18" | $1,176.00 |
| | | PRD-TL4819-half | Half Circle Table | 48" x 24" x 18" | $1,201.00 |