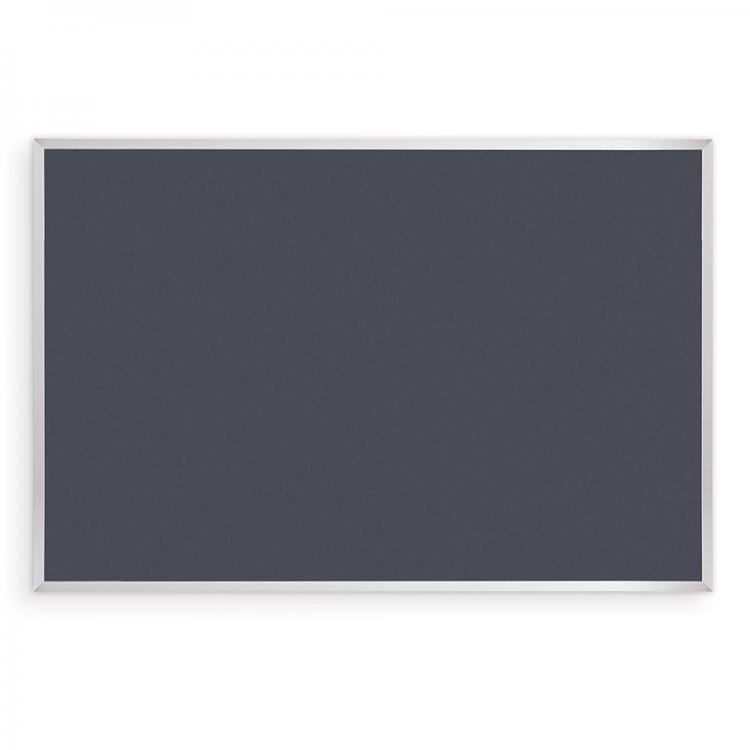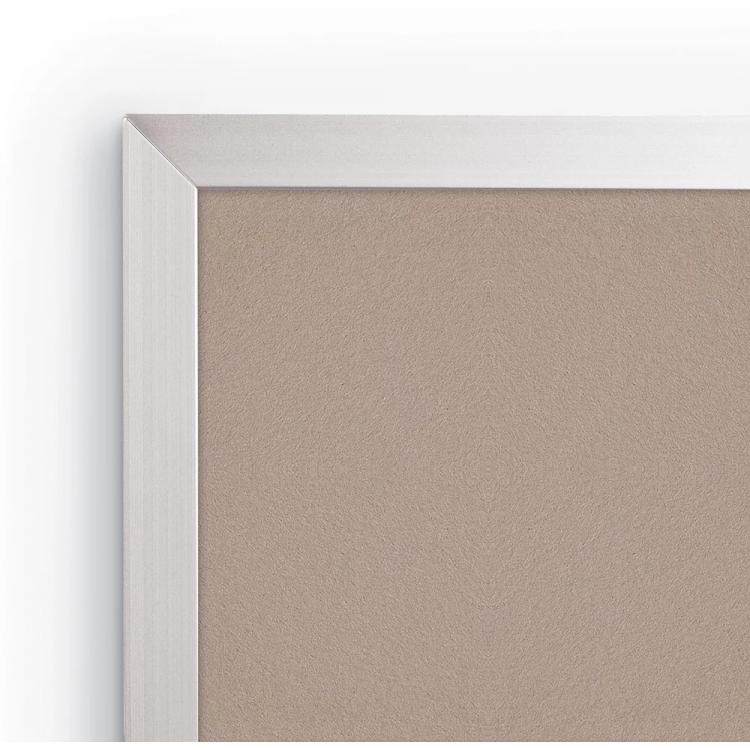 ,
Pricing Breakdown
Overview
A combination of oxidized linseed oil, rosin and finely ground cork gives this board its flexibility and resilience. This combination results in a product with exceptional durability and a sustainable footprint.
The natural self-sanitizing quality of linoleum inhibits contaminants for a low maintenance board. The surface does not attract dust and has bacteriostatic properties. This makes it a practical solution in classrooms and a hygienic choice in healthcare environments.
Surface is self-healing and colored throughout to ensure colorfastness and eliminate fading. The board material retains its grip and doesn't crumble like traditional soft boards as the tack holes close after extraction of the pins.
Featured with standard .88″ clear anodized aluminum trim with hairline mitered corners. Anodized black aluminum trim available at an upcharge.
Ten year limited warranty. Manufactured in the US of foreign and domestic materials. Has achieved GREENGUARD GOLD Certification.
Standard Cork Colors

Tan

Ash

Granite

Stone

Buff

Slate
Custom Cork Colors (Possible Upcharge)

Mushroom

Cinnamon

Onyx

Salsa

Tangerine

Pineapple

Lettuce

Blueberry
Oyster
Pricing Breakdown
Colored Cork with Aluminum Trim
| Sale | Quick | Item Number | Trim Color | Size (HxW) | List Price | Price(1-4) | Price(5-9) | Price(10+) |
| --- | --- | --- | --- | --- | --- | --- | --- | --- |
| | | 322AC | Aluminum | 3' x 4' | $367.13 | $205.00 | $197.00 | Quote |
| | | 322AD | Aluminum | 4' x 4' | $451.27 | $251.00 | $242.00 | Quote |
| | | 322AF | Aluminum | 4' x 5' | $611.90 | $341.00 | $327.00 | Quote |
| | | 322AG | Aluminum | 4' x 6' | $662.99 | $369.00 | $355.00 | Quote |
| | | 322AH | Aluminum | 4' x 8' | $872.23 | $485.00 | $467.00 | Quote |
| | | 322A_ | Aluminum | Custom | Quote | Quote | Quote | Quote |