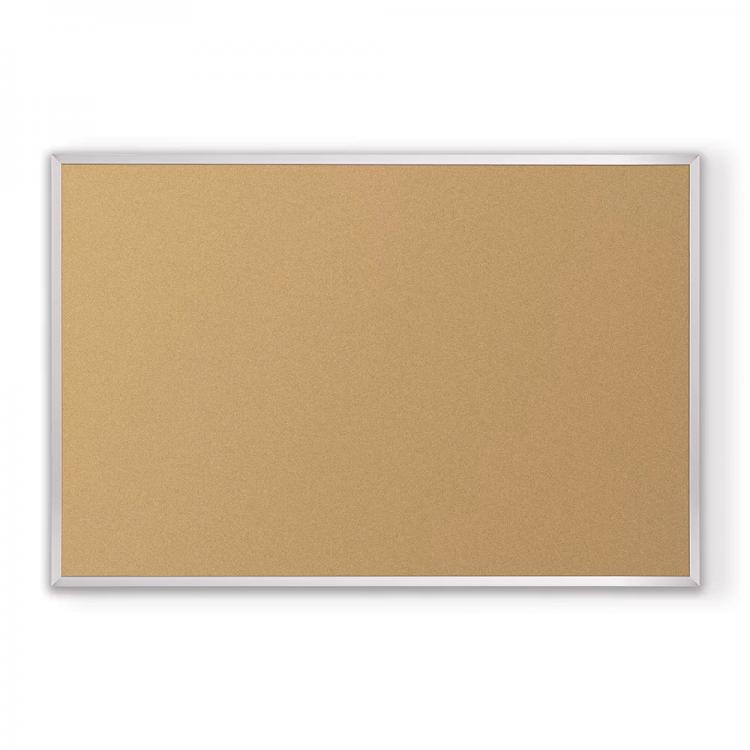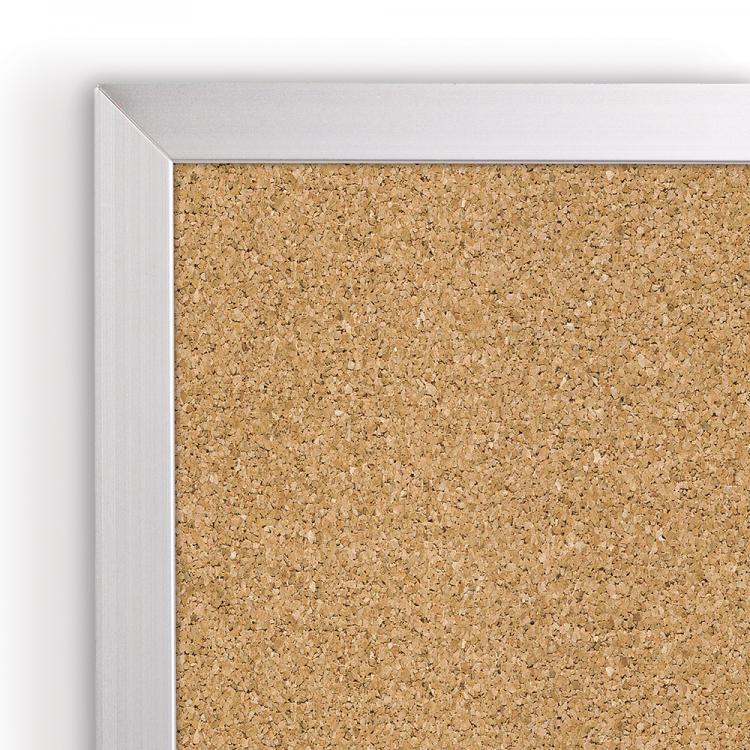 ,

Pricing Breakdown
Overview
Recyclable .06″ cork surface is bonded to a .44″ tackable substrate for good tack-holding ability. Cork is durable and self-healing.
Anodized aluminum trim has a .88″ profile with hairline mitered corners. Black aluminum trim available at an upcharge.
Manufactured in the US of foreign and domestic materials. Ten year limited warranty. Has achieved GREENGUARD GOLD Certification.

Silver
Pricing Breakdown
Valu-Tak with Aluminum Trim
| Sale | Quick | Item Number | Trim Color | Size (HxW) | List Price | Price(1-4) | Price(5-9) | Price(10+) |
| --- | --- | --- | --- | --- | --- | --- | --- | --- |
| | | 301AC | Aluminum | 3' x 4' | $227.96 | $127.00 | $122.00 | Quote |
| | | 301AD | Aluminum | 4' x 4' | $297.29 | $166.00 | $159.00 | Quote |
| | | 301AF | Aluminum | 4' x 5' | $311.73 | $174.00 | $167.00 | Quote |
| | | 301AG | Aluminum | 4' x 6' | $318.35 | $177.00 | $171.00 | Quote |
| | | 301AH | Aluminum | 4' x 8' | $355.24 | $198.00 | $190.00 | Quote |
| | | 301AK | Aluminum | 4' x 10' | $498.90 | $278.00 | $267.00 | Quote |
| | | 301AM | Aluminum | 4' x 12' | $516.30 | $287.00 | $276.00 | Quote |