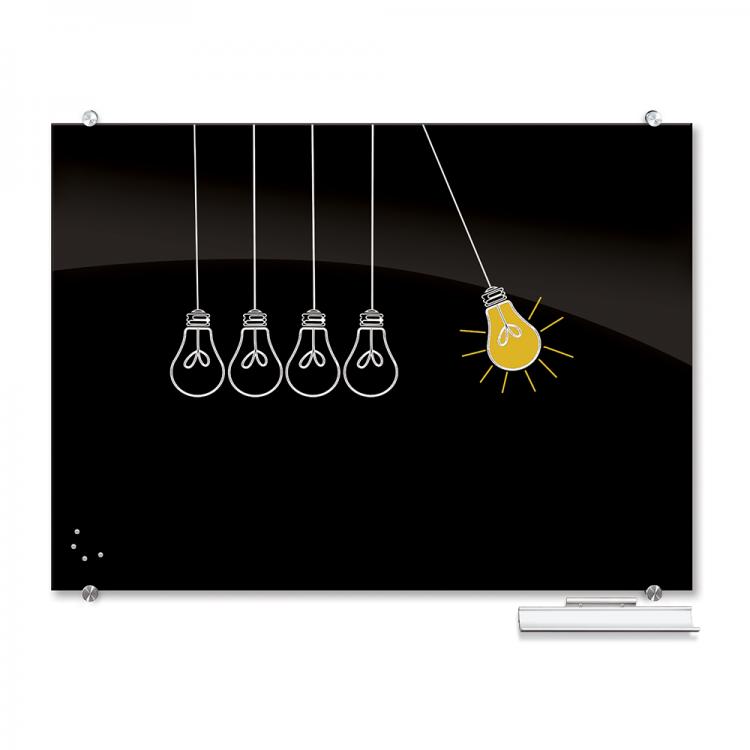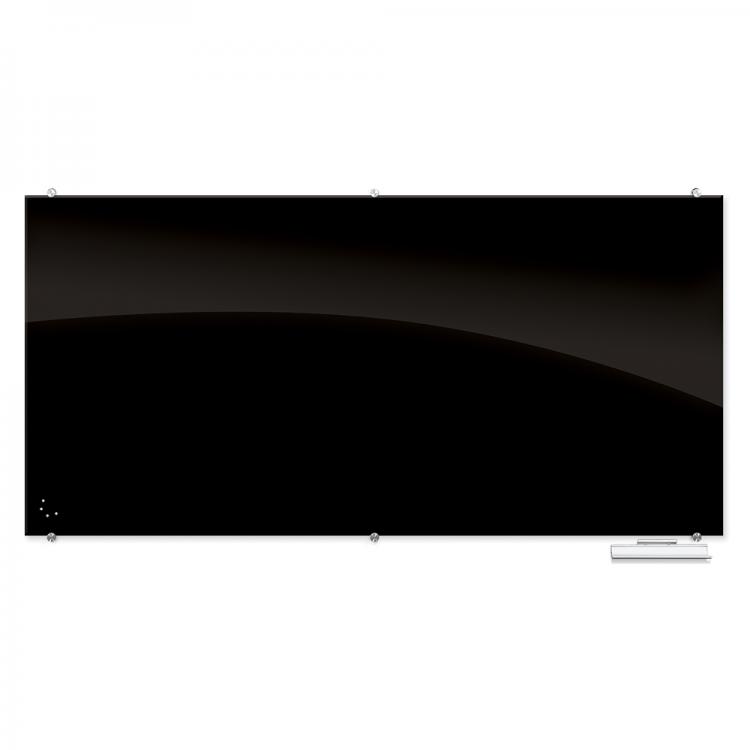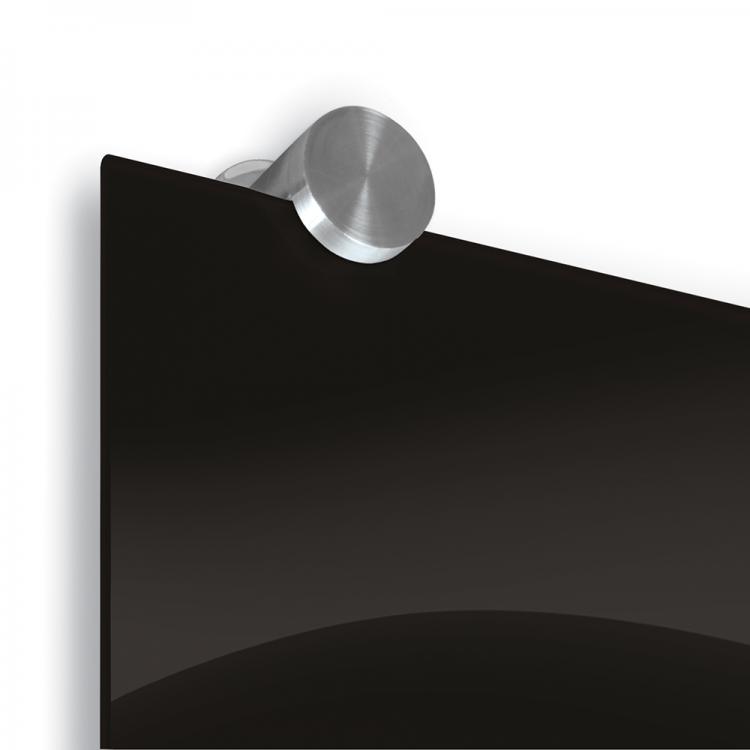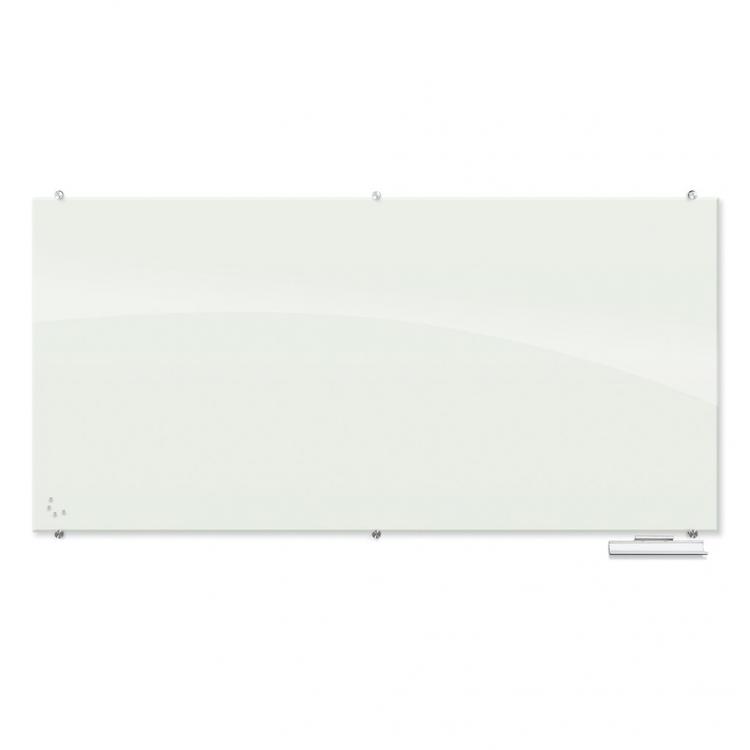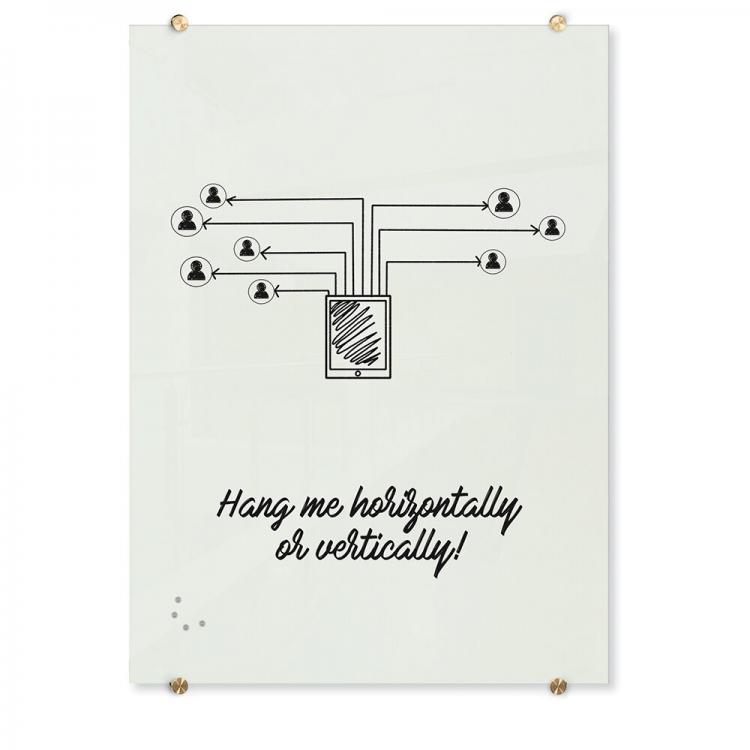 ,

,

,

,
Pricing Breakdown
Overview
Ultra durable Visionary Black Magnetic Glass Dry Erase Board is a contemporary communication tool providing the highest quality writing and erasing experience.
Tempered safety glass for use in any environment with sturdy steel plate backing accepts rare earth magnets.
Attractive stainless steel mounting standoffs. Mounts are standard with a silver finish, but accessory mounts now available with a brass finish for an upgraded appearance (purchase separately).
Smooth finish accepts dry erase, wet erase, chalk markers, and more. Also includes an aluminum marker tray and rare earth magnets. Optional glass accessory tray available separately,
Fifty year limited warranty
Pricing Breakdown
Visionary White Magnetic Glass Board
| Sale | Quick | Item Number | Size | List Price | Price(1-4) | Price(5-9) | Price(10+) |
| --- | --- | --- | --- | --- | --- | --- | --- |
| | | 83843 | 2' x 3' | $197.54 | $110.00 | $106.00 | Quote |
| | | 83844 | 3' x 4' | $428.50 | $239.00 | $229.00 | Quote |
| | | 83841 | 4' x 4' | $797.60 | $444.00 | $427.00 | Quote |
| | | 83845 | 4' x 6' | $841.33 | $468.00 | $450.00 | Quote |
| | | 83846 | 4' x 8' | $1,057.58 | $588.00 | $566.00 | Quote |
Visionary Black Magnetic Glass Board
| Sale | Quick | Item Number | Size | List Price | Price(1-4) | Price(5-9) | Price(10+) |
| --- | --- | --- | --- | --- | --- | --- | --- |
| | | 84061 | 2' x 3' | $303.71 | $169.00 | $163.00 | Quote |
| | | 84062 | 3' x 4' | $512.58 | $285.00 | $274.00 | Quote |
| | | 84064 | 4' x 6' | $840.12 | $467.00 | $449.00 | Quote |
| | | 84065 | 4' x 8' | $1,073.47 | $597.00 | $574.00 | Quote |