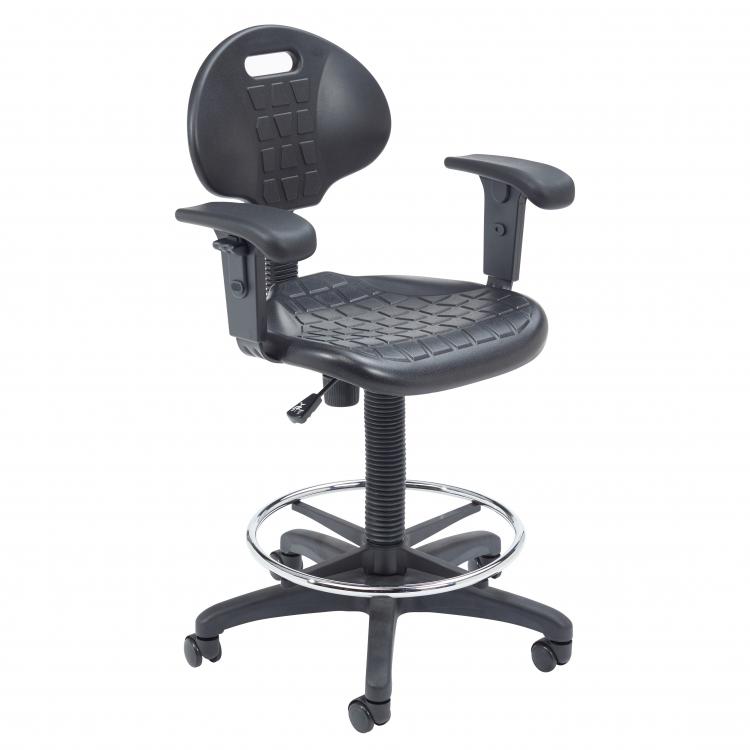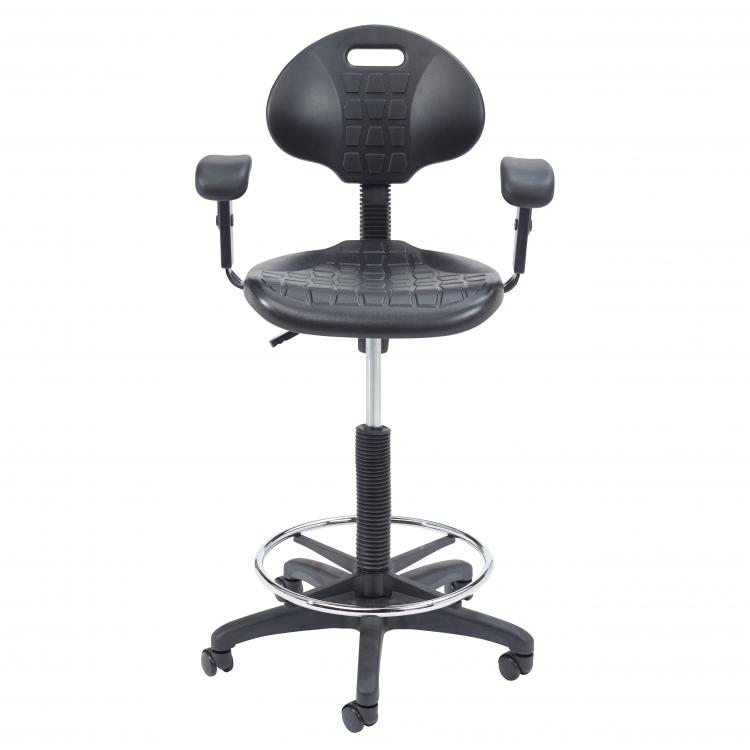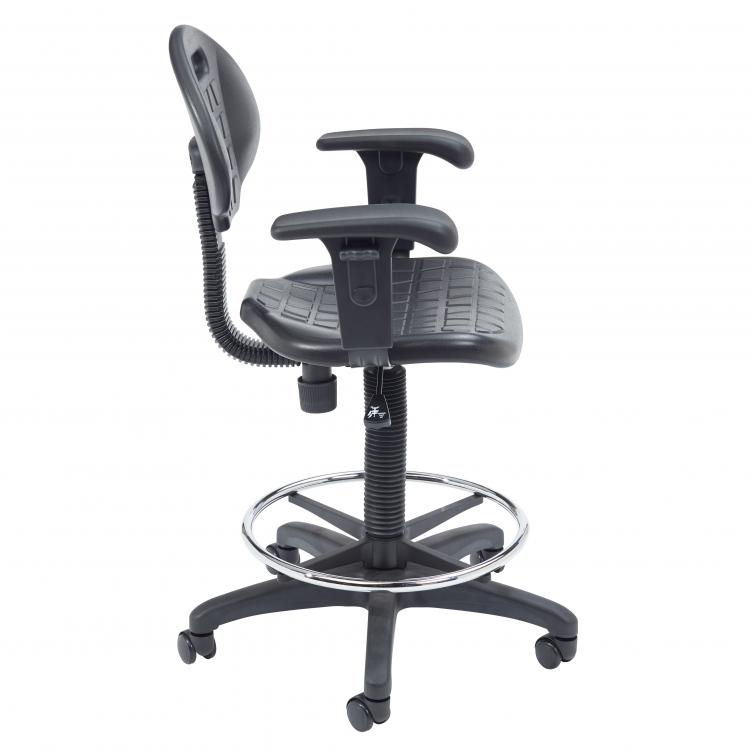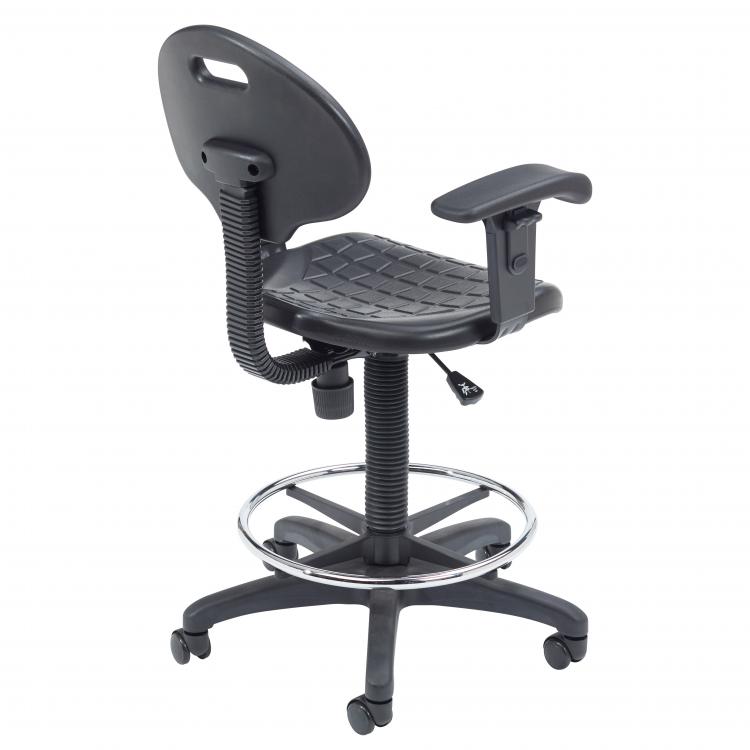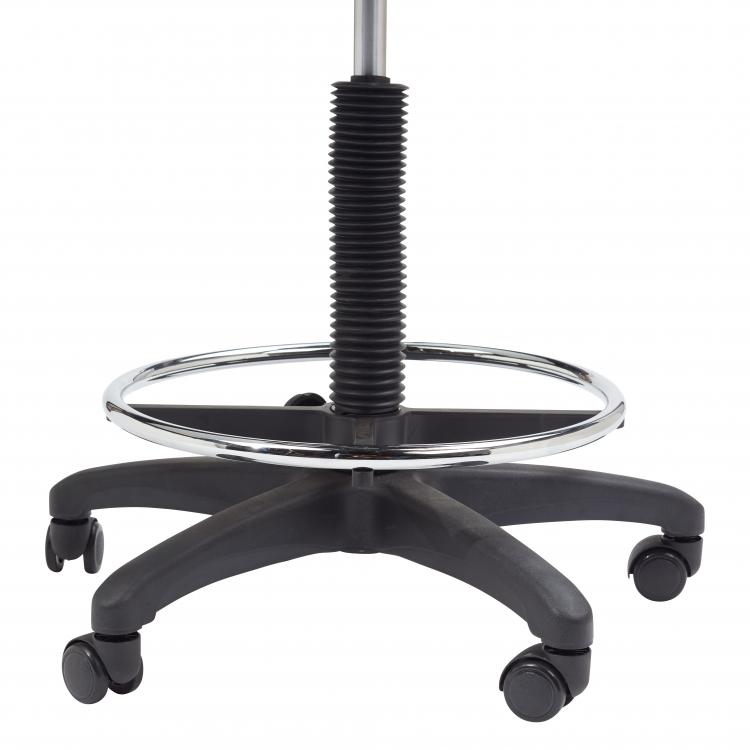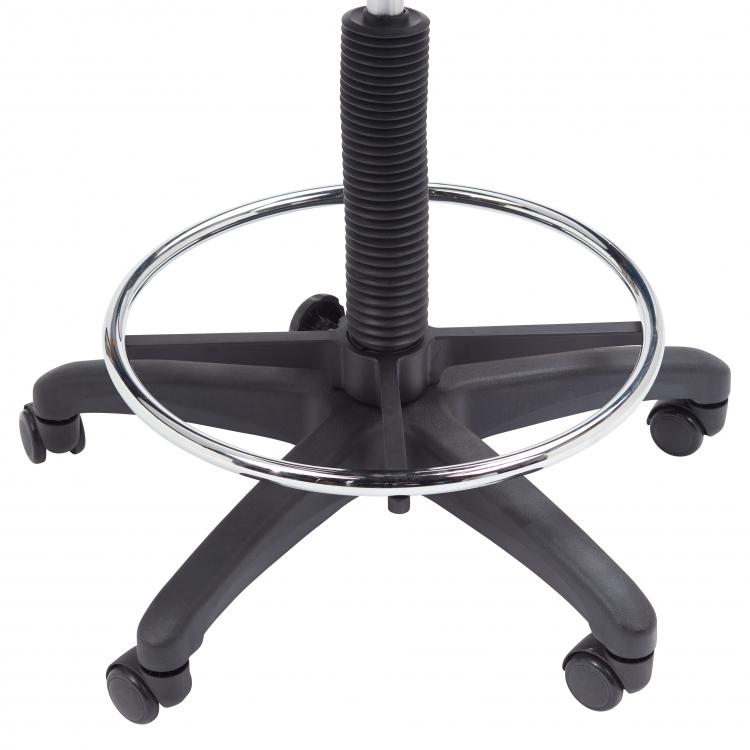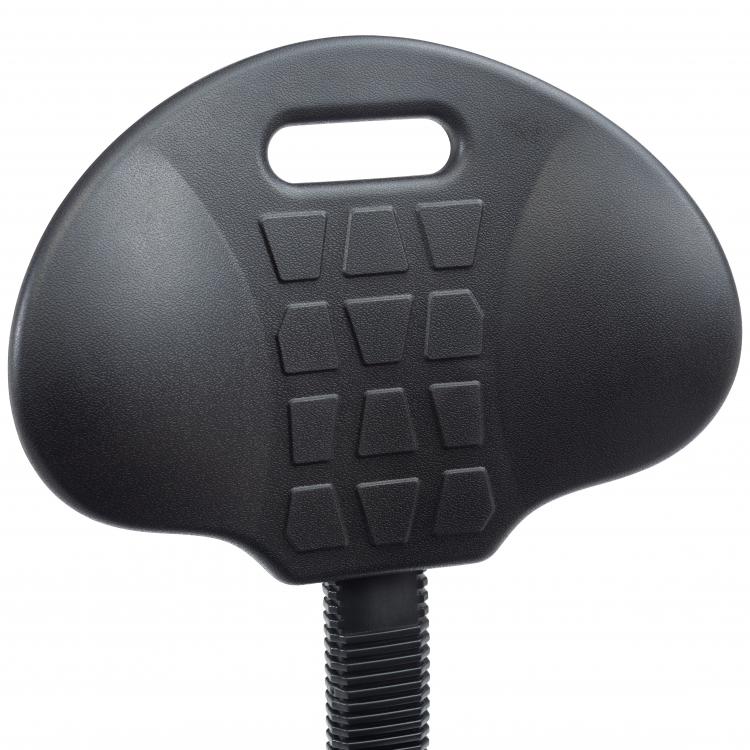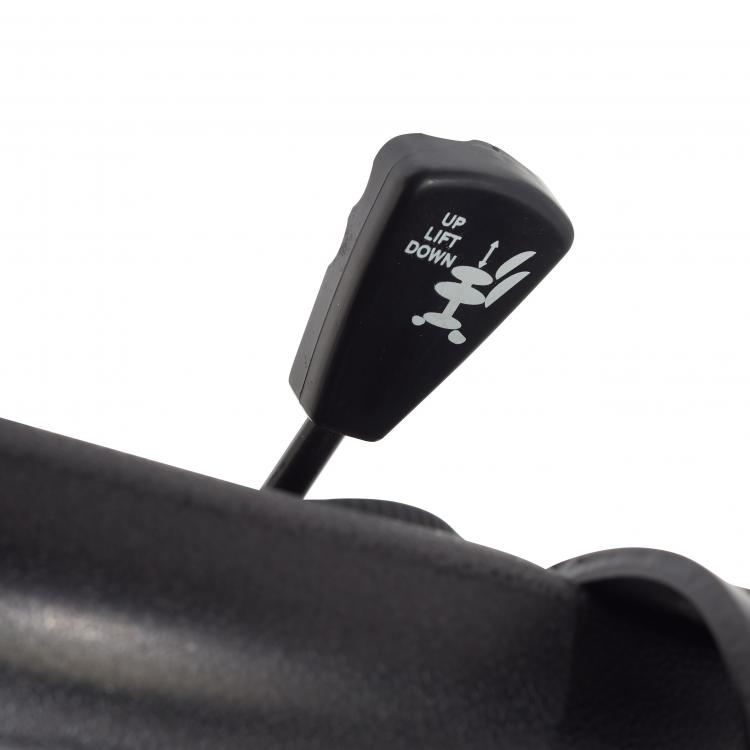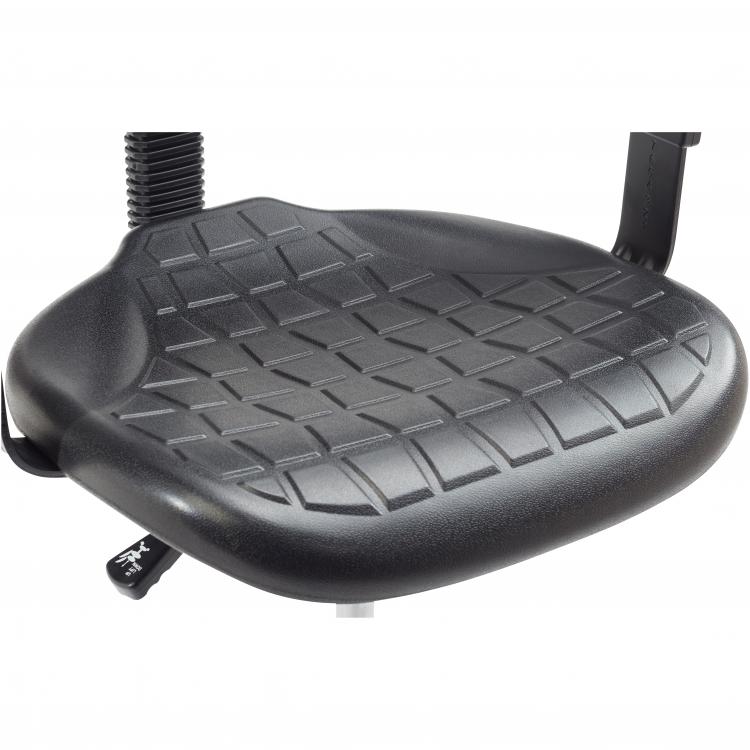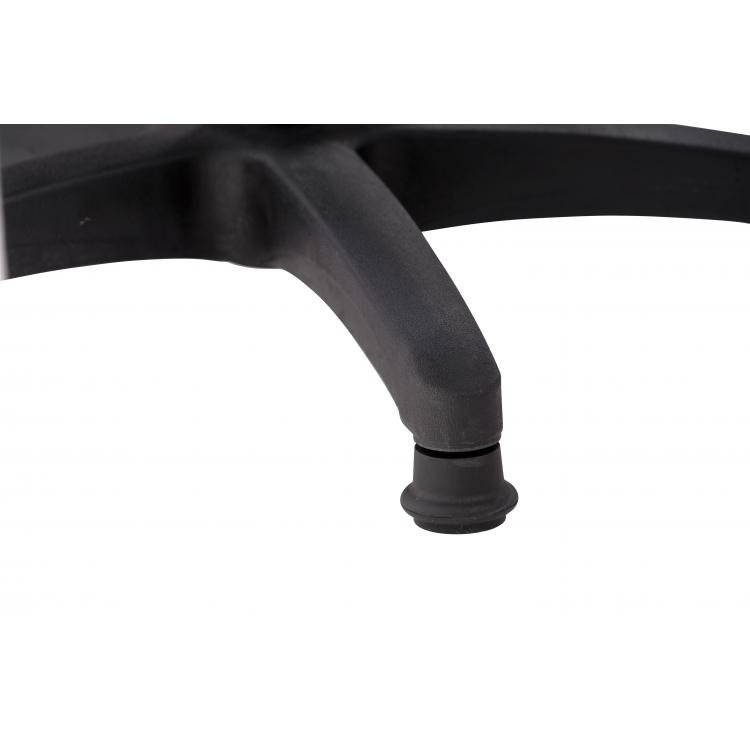 ,
,

,

,

,

,

,

,

,

Pricing Breakdown
Overview
The Model #6722HB-A Kangaroo Stool from National Public Seating provides unique strength and function for your industrial seating demands, yet designed with beauty and grace in mind. This model includes the addition of arms which enhance the stool offering added support and comfort. Heavy duty 1  1/4 inch thick Polyurethane seat has a waterfall edge for plush comfort and functionality, and ribbed ventilation design allows air circulation while seated. Polyurethane material is resistant to chemicals and punctures, and cleans easily. Includes accent trim for aesthetics.
About
Polyurethane Stool with Arms
Heavy Duty 1-1/4 Inch Thick Polyurethane Seat With Waterfall Edge
Polyurethane Material Is Resistant To Chemicals and Punctures, and Cleans Easily
Features Pneumatic Height Adjustment From 22"-32"
Swivels 360 Degrees For Unlimited Functionality
Integrated Under Seat Spring System Allows For Control Of Backrest Tilt Degree With A Turn Of A Knob
Footrest Adjusts 12 Inches Up Or Down For Comfort
Built On Five 2 Inch Industrial Grade Caster Wheels For Portability Or Install Included Mushroom Glides For Use In A Stable Environment
Promotes Natural Sitting Posture With Lumbar Support
Convenient Backrest Handhold For Maneuverability
Weight Capacity: 300 Lbs
Featured with Arms
10 Year Warranty
Pricing Breakdown
Polyurethane Stool with Arms
| Sale | Quick | Item Number | List Price | Price(1) | Price(2-19) | Price(20+) |
| --- | --- | --- | --- | --- | --- | --- |
| | | 6722HB-A | $537.00 | $286.00 | $266.00 | Quote |
Similar Products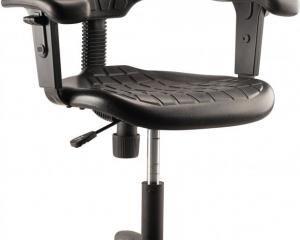 NATIONAL PUBLIC SEATING
Polyurethane Task Chairs with Arms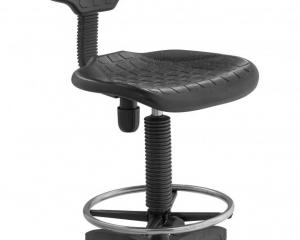 NATIONAL PUBLIC SEATING
Polyurethane Stool 22"-32"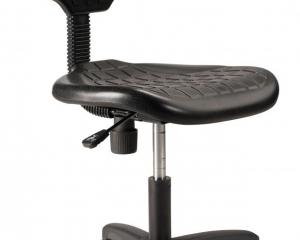 NATIONAL PUBLIC SEATING
Polyurethane Task Chair 16"-21"