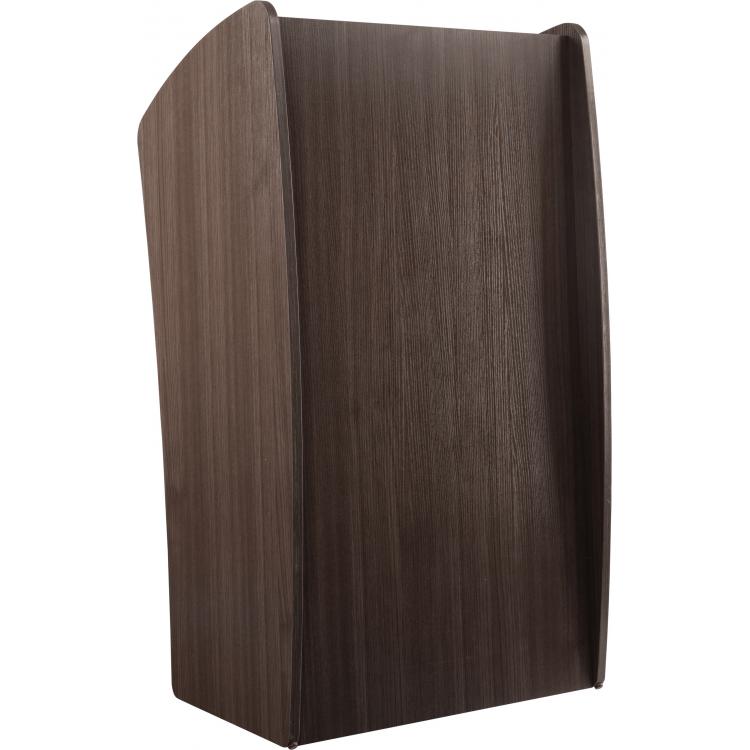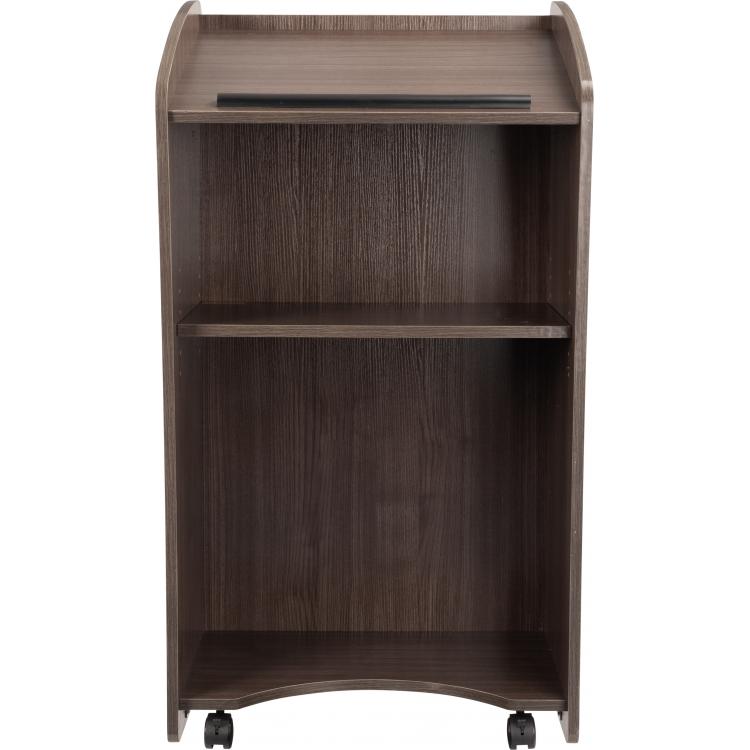 ,

Pricing Breakdown
Overview
The Vision is truly a sight to see. This gorgeous, dynamic lectern perfect for presenting to more intimate venues like classrooms and conference rooms. Its sleek cabinetry features scratch-resistant, cherry-colored wood laminate over a medium-density fiberboard (MDF) core with two sizeable 14.5" x 23" shelves for ample storage and four concealed easy-roll casters (two locking) for smooth mobility. The Vision ships ready for easy assembly.
Color Options

Ribbonwood
#611 & #611S Specs
Dimensions: 46"Hx24"Wx21"D
Interior shelf: 14.5"Dx23"W
Weight: 93 lbs.(#611), 107 lbs.(#611S)
#611S Technical Specs.
AMPLIFIER SPECS
Power Output: 30 Watts, Accommodate Audience up to 900
Microphones: 2 Condenser type: Handheld w/ 9' Cable; Tie-Clip/Lavalier with 10' Cable
Controls: Four Volume, Bass/Treble, On/Off
Inputs: Two Mics, One 1/8" Aux Jack
Wireless: Switchable; Two Frequency
Outputs: Line out 1 – Extension Speaker Line out 2 – Tape Recorder
Fuse: Internally Mounted, 2A
Power Supply: 117 Volt AC; 12 VDC w/Optional Battery
Recharger: Internally mounted; with LED indicator
SPEAKER SPECS: (DETACHABLE)
2 Speakers · 1 x 4" Woofer · 1 x 2.5" Dome Tweeter · 8 ohm
Pricing Breakdown
Vision Lecterns
| Sale | Quick | Item Number | Description | List Price | Price | Price(2+) |
| --- | --- | --- | --- | --- | --- | --- |
| | | 611 | W/O Sound | $506.00 | $270.00 | Quote |
Similar Products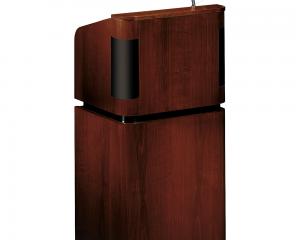 OKLAHOMA SOUND
950/901 ComboFloor Sound Lectern