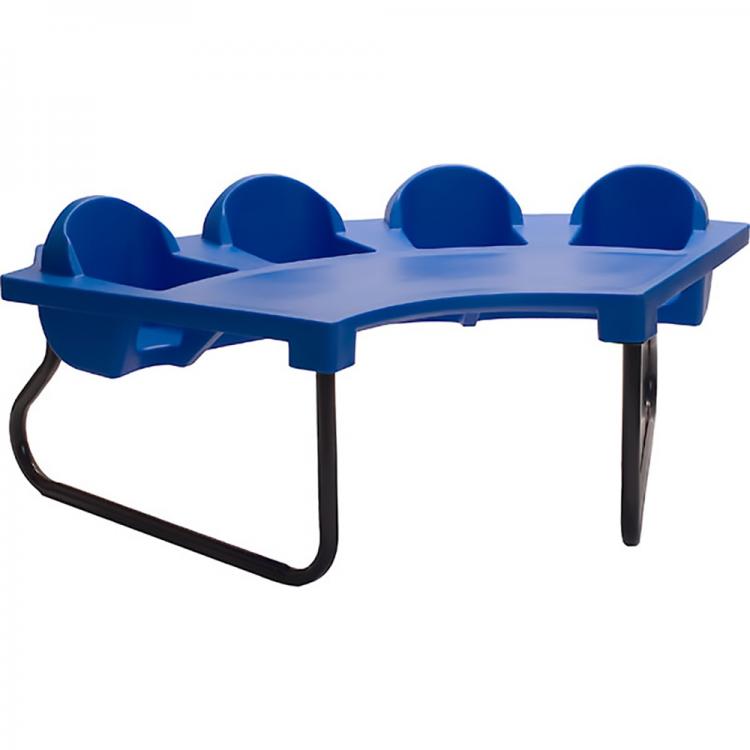 ,

Pricing Breakdown
Overview
Toddler Tables are ideal for feeding, teaching, and other activities and work great in daycare centers, Sunday schools, health clubs, and anywhere that childcare is provided.  The high impact molded plastic create a light and sturdy table that is cleaned with ease.  These tables are also equipped with 25" high bent tubular legs that are designed for extra strength and support. 
Table Colors

Blue

Red

Yellow
Leg Color

Black
About
Blow Molded Toddler Table
4 Seat Junior Table
Dimensions: 68" x 36" x 25"
High impact molded plastic
Table colors: Blue, red, yellow
Seats will usually accommodate children up to 40 lbs.
** We do not guarantee that every child under 40 pounds will fit into the seats
Seat belts are included with table
Tables are warranted for one year
Shipping weight is 80 lbs.
Pricing Breakdown
Blow Molded Toddler Table
| Sale | Quick | Item Number | Seats | Size(LxW) | List Price | Price(1-3) | Price(4+) |
| --- | --- | --- | --- | --- | --- | --- | --- |
| | | TT4JR | 4 Seats | 68" x 36" | $734.50 | $565.00 | Quote |