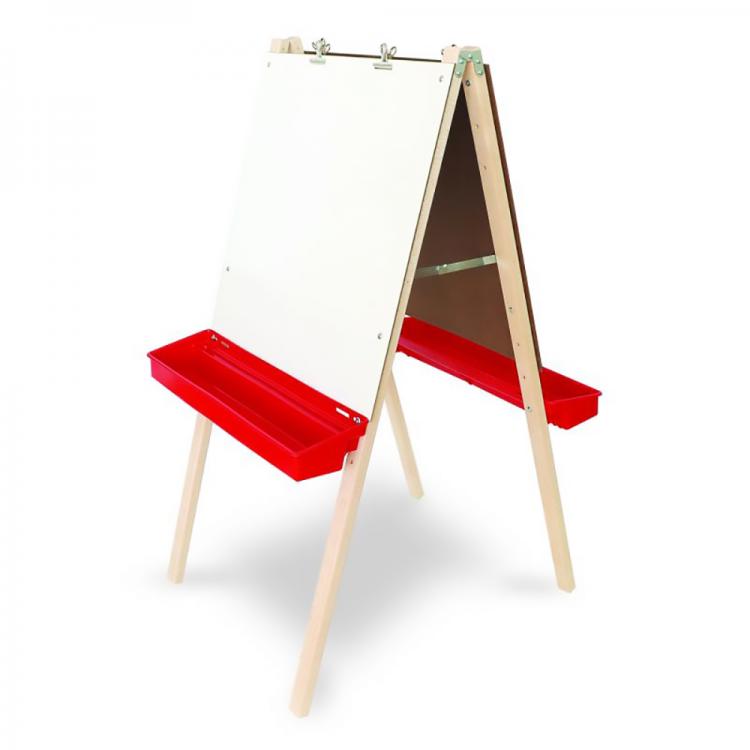 ,

Pricing Breakdown
Overview
Top 50 Best Seller! Our popular and economical double-sided easel features heavy duty hinges on sturdy solid maple legs, two clips on each side that hold paper firmly, and adjustable height for children ages three and up. Includes an erasable marker board on both sides.
Minor Assembly Required
About
Adjustable Double Easel with Dry Erase Boards
Dimensions: 28.00"W x 23.75"D x 48.00"H
Weight: 19 lbs.
Pricing Breakdown
Adjustable Double Easel with Dry Erase Boards
| Sale | Quick | Item Number | List Price | Price(1-3) | Price(4-6) | Price(7+) |
| --- | --- | --- | --- | --- | --- | --- |
| | | WB6800 | $279.00 | $204.00 | $196.00 | Quote |