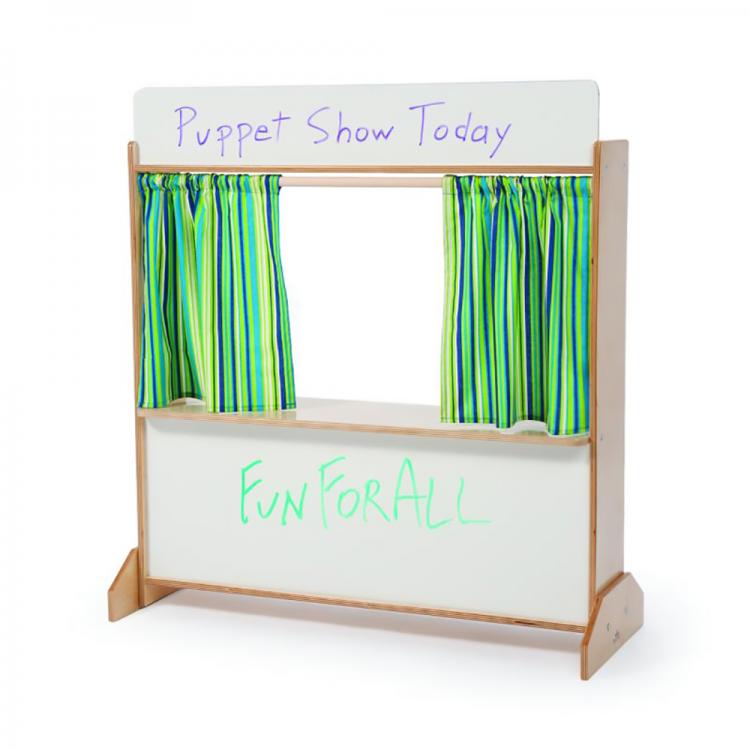 Pricing Breakdown
Overview
Our popular deluxe puppet theater lets a child's imagination take center stage. The colorful curtains frame a sturdy, stable stage and the write and wipe marker boards announce the performance. Constructed in beautiful, durable 15mm birch plywood in safe, non-toxic natural UV finish that won't yellow and withstands rigorous use.
Ships Ready to Assemble
About
Deluxe Puppet Theater w/ Markerboard
Dimensions: 12.00"W x 31.75"D x 34.20"H
Weight: 20 lbs.
Pricing Breakdown
Deluxe Puppet Theater w/ Markerboard
| Sale | Quick | Item Number | List Price | Price(1-3) | Price(4-6) | Price(7+) |
| --- | --- | --- | --- | --- | --- | --- |
| | | WB0965 | $299.00 | $218.00 | $210.00 | Quote |