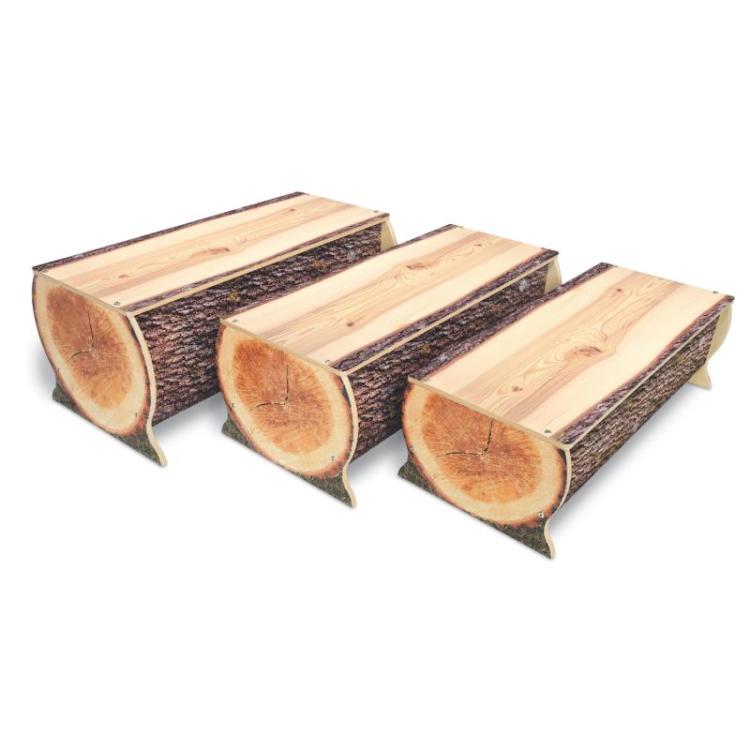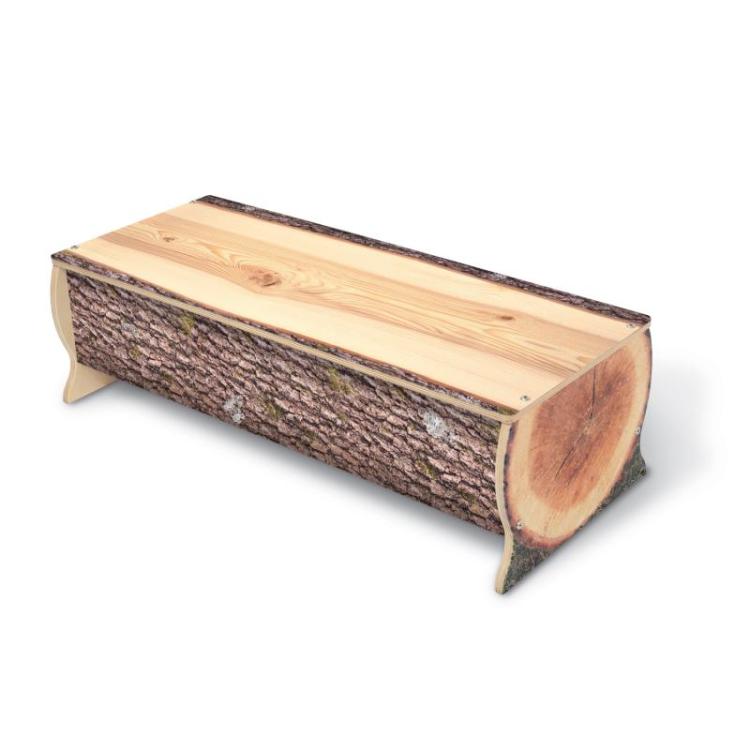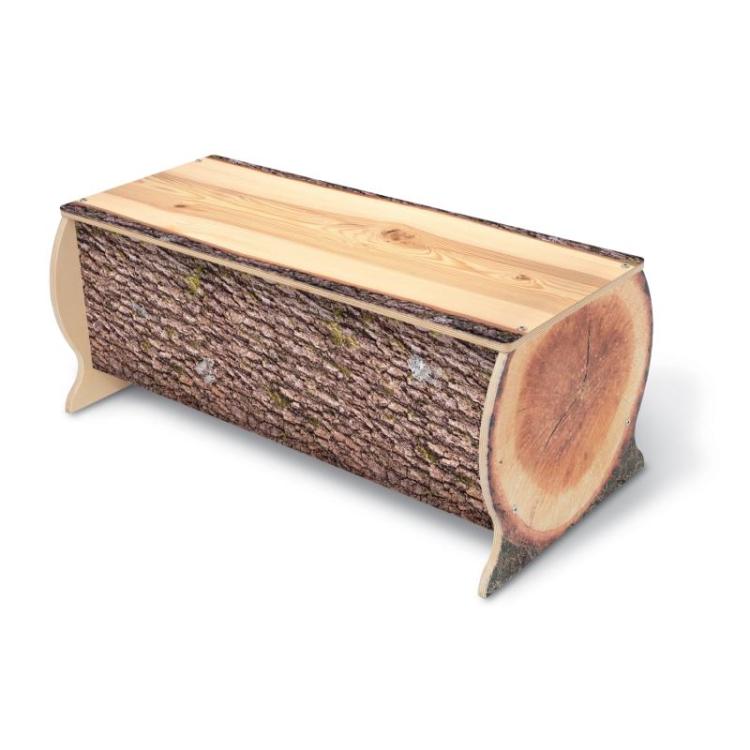 ,

,

,

Pricing Breakdown
Overview
Who can resist the appeal of a natural log bench? You'll love the realism and charisma of our Nature View Log Benches that accommodate two children in 10", 12" and 14" seat heights. Look closely in the bark to find other nature surprises! Mix and match with other seating and table items in our exclusive Live Edge design motif to create a themed activity area, reading space, or entire room environment! Also coordinates perfectly with all other furniture pieces in our award-winning biophilia-inspired Nature View Collection. Constructed in beautiful, durable 1-inch birch plywood in safe, non-toxic natural UV finish that won't yellow and withstands rigorous use. Made in USA. GreenGuard™ Gold certified. Lifetime Warranty.
Ships Ready to Assemble
About
Live Edge Laminate Log Benches
Dimensions: 34.00"W x 15.75"D 
Weight: 24 lbs.
Number of Boxes: 1
Pricing Breakdown
Live Edge Laminate Log Benches
| Sale | Quick | Item Number | Description | List Price | Price(1-3) | Price(4-6) | Price(7+) |
| --- | --- | --- | --- | --- | --- | --- | --- |
| | | WB0898 | 10"H Bench | $359.00 | $262.00 | $253.00 | Quote |
| | | WB0882 | 12"H Bench | $379.00 | $277.00 | $267.00 | Quote |
| | | WB0899 | 14"H Bench | $399.00 | $291.00 | $281.00 | Quote |
Similar Products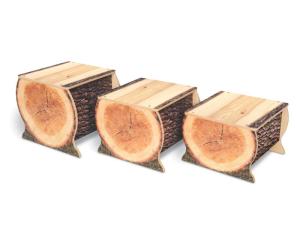 WHITNEY BROTHERS
Live Edge Laminate Small Log Benches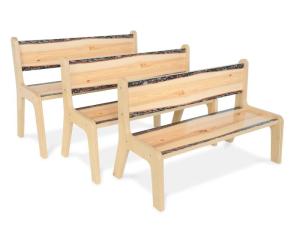 WHITNEY BROTHERS
Live Edge Laminate Benches