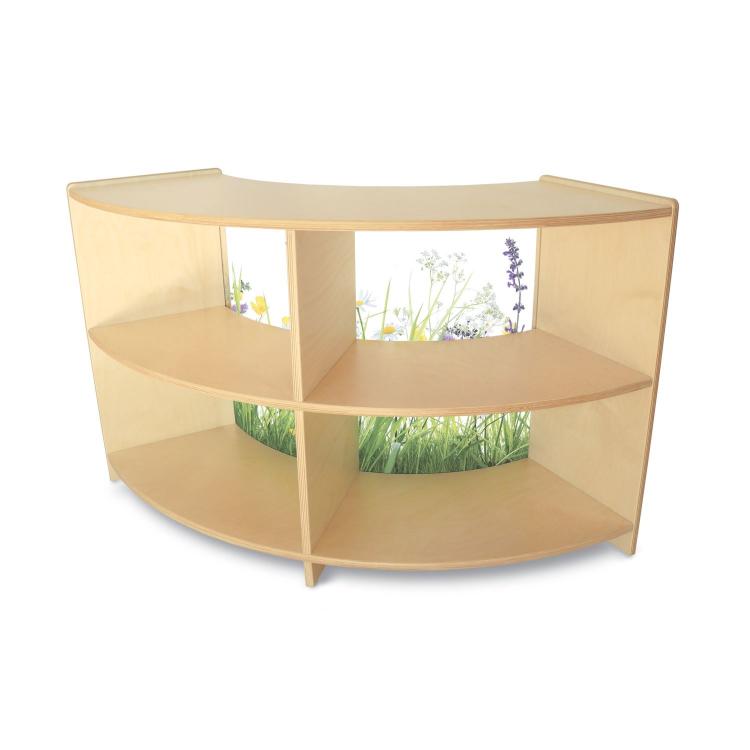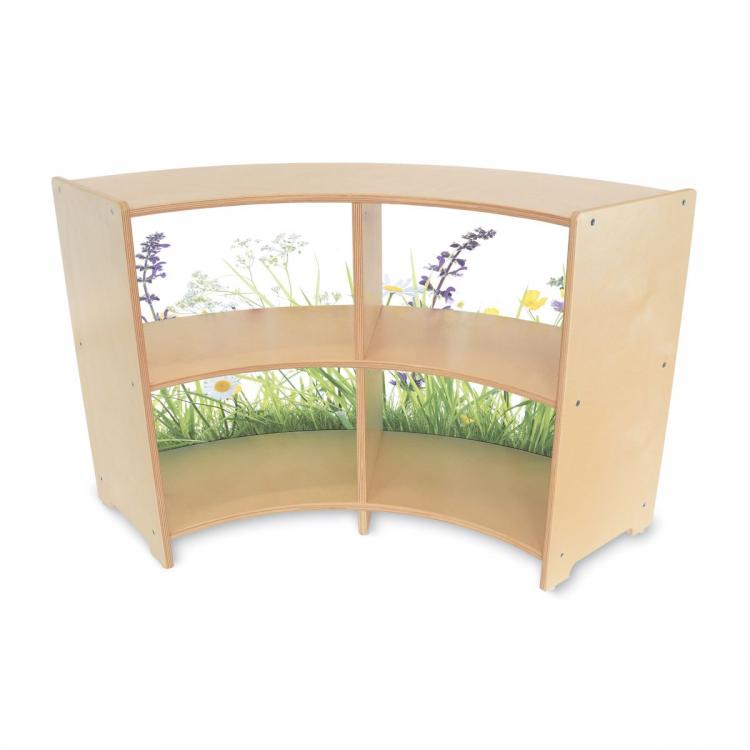 ,

Pricing Breakdown
Overview
Create a unique nature-inspired toddler area! This 24.25-in height cabinet features a graceful curved back and a safe, shatterproof clear acrylic back panel imprinted with an inviting nature scene that brightens and defines any room environment and provides maximum child supervision. Two fixed shelves are divided to provide two spacious storage compartments on each shelf. The cabinet connects to other pieces in the Nature View Room Divider Collection without the use of unsightly plastic connectors to create a beautiful, flexible divided area layout. Bring nature indoors and create a space that children will love! All corners and edges are rounded over and finished smooth for safety. Floor glides included. Constructed in beautiful, durable 15mm birch plywood in safe, non-toxic nature UV finish that won't yellow and withstands rigorous use. Made in USA. GreenGuard™ Gold certified. Lifetime Warranty.
Fully Assembled
About
Nature View Curved Cabinet 24"H
Dimensions: 41.00"W x 11.75"D x 24.25"H
Weight: 39 lbs.
Pricing Breakdown
Nature View Curve Cabinet 24"H
| Sale | Quick | Item Number | Description | List Price | Price(1-3) | Price(4+) |
| --- | --- | --- | --- | --- | --- | --- |
| | | WB0437 | Curve-In | $599.00 | $437.00 | Quote |
| | | WB0438 | Curve-Out | $599.00 | $437.00 | Quote |
Similar Products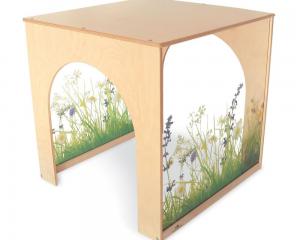 WHITNEY BROTHERS
Nature View Play House Cube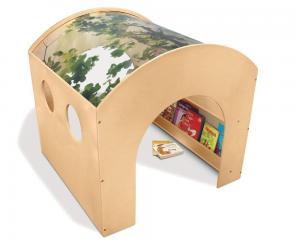 WHITNEY BROTHERS
Nature Reading Haven