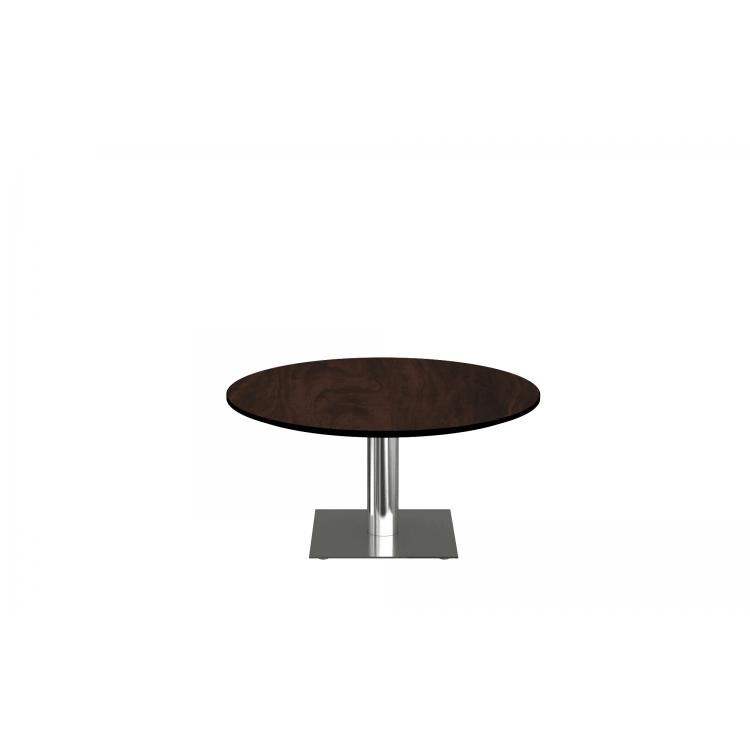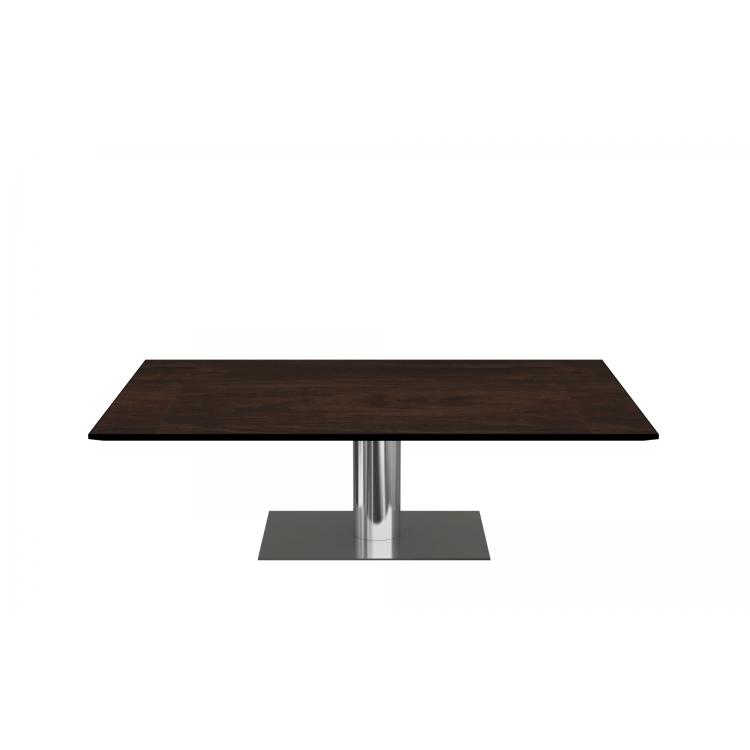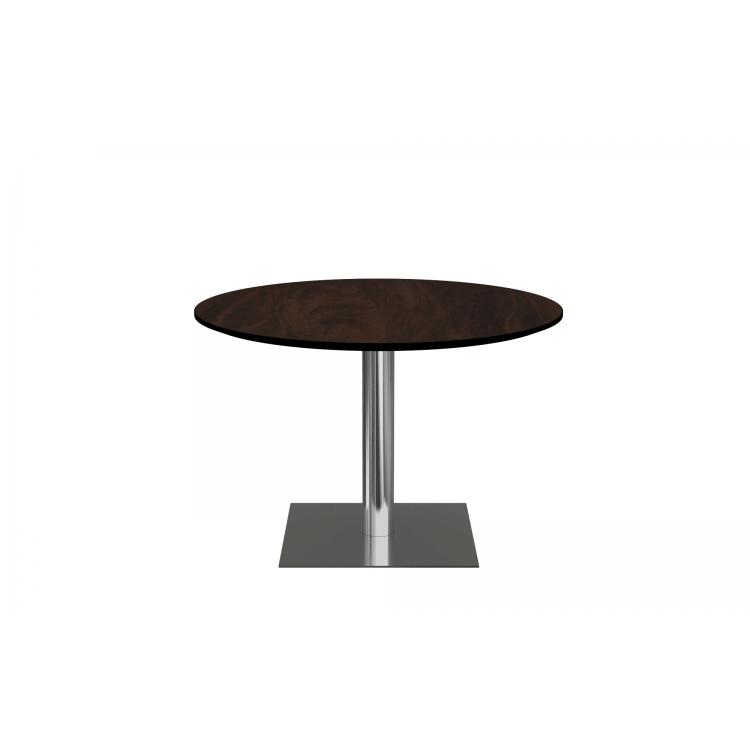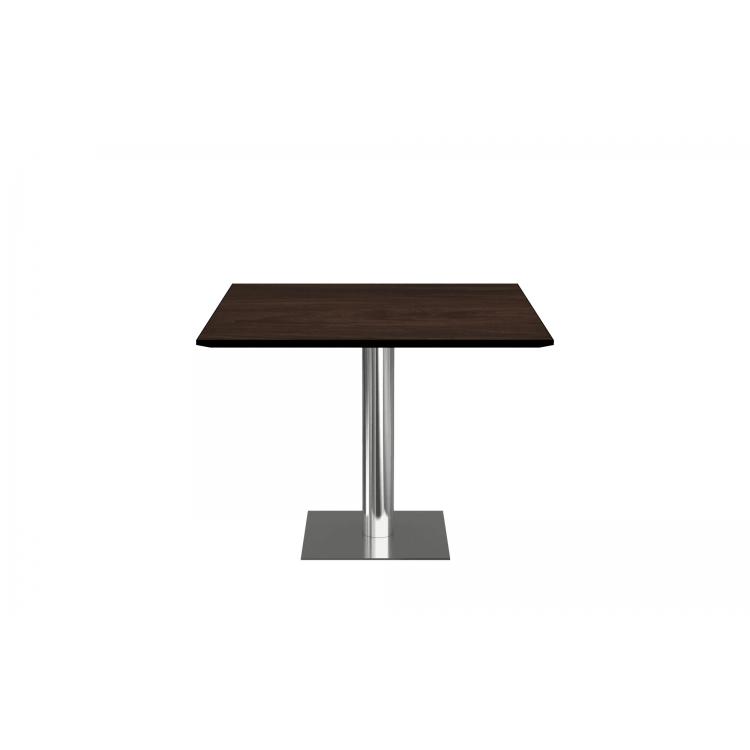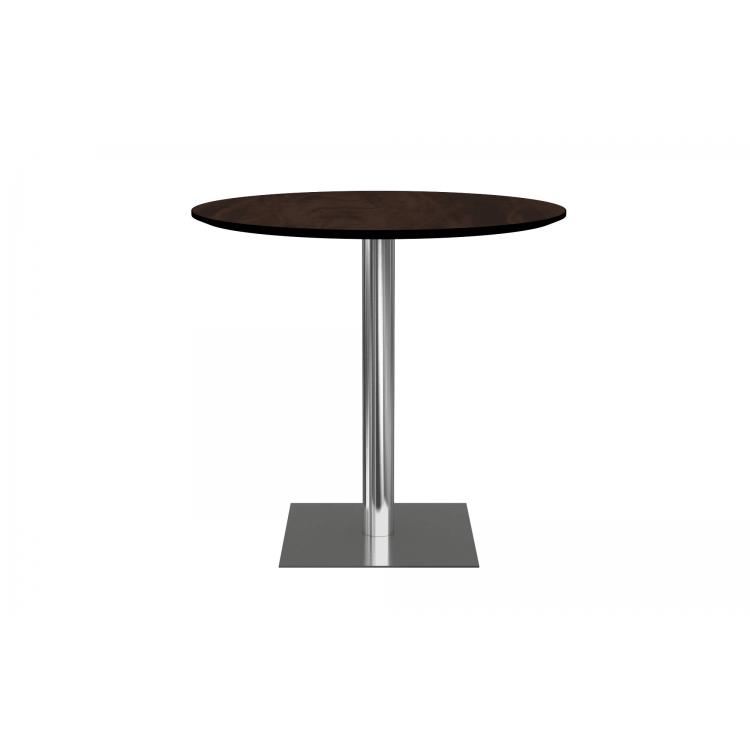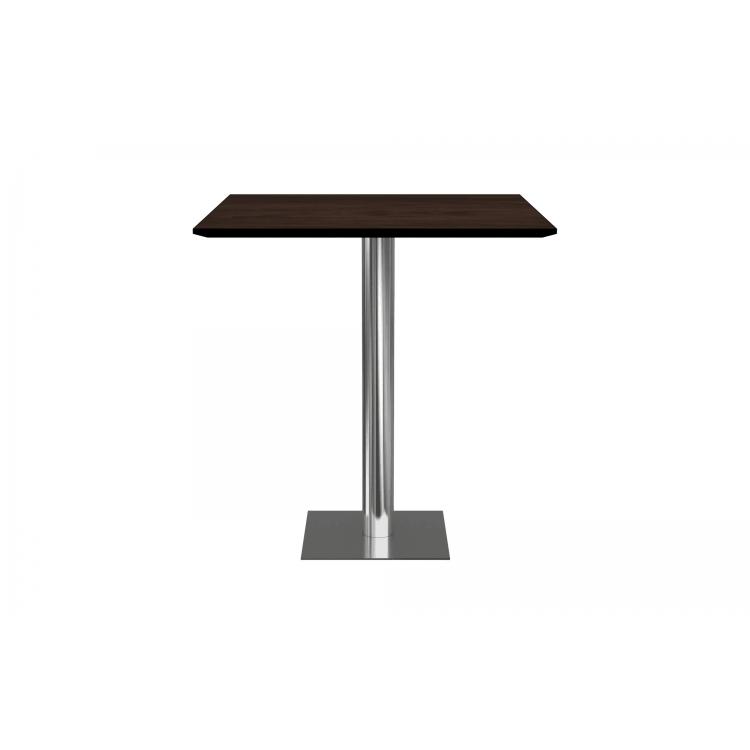 ,

,

,

,

,
Pricing Breakdown
Overview
With a modern square base and a wide range of standard laminate options, the Carina tables are so adaptable for use in virtually any environment.  The Carina Table Collection comes in 19", 29", & 42" heights and a vast selection of table sizes including, round, square, & rectangular shapes.
See Laminate and Edge Band PDFs for color selections.
Surcharge may apply for orders less than 5 tables.
*uses 2 Bases per Table
Powder Coated Base Finishes

Sky White

Soft White

Light Brown

Champagne

Medium Gray

Silver

Medium Tone

Dark Tone

Black
CHROME OPTION (CALL FOR QUOTE)

Polished Chrome
Pricing Breakdown
Carina Collection - 19" Height
| Sale | Quick | Item Number | Size/Shape | Price | Price (2+) |
| --- | --- | --- | --- | --- | --- |
| | | CR-T3019 | 30" Round | $812.00 | Quote |
| | | CR-T3619 | 36" Round | $853.00 | Quote |
| | | CR-T4219 | 42" Round | $1,044.00 | Quote |
| | | CR-T6019 | 60" Round | $1,218.00 | Quote |
| | | | | | |
| | | CR-T303019 | 30" Square | $849.00 | Quote |
| | | CR-T363619 | 36" Square | $822.00 | Quote |
| | | CR-T424219 | 42" Square | $1,015.00 | Quote |
| | | CR-T606019 | 60" Square* | $1,841.00 | Quote |
| | | | | | |
| | | CR-T243019 | 24"x30" Rectangle | $842.00 | Quote |
| | | CR-T244819 | 24"x48" Rectangle | $1,146.00 | Quote |
| | | CR-T246019 | 24"x60" Rectangle | $1,163.00 | Quote |
| | | CR-T247219 | 24"x72" Rectangle* | $1,599.00 | Quote |
Carina Collection - 29" Height
| Sale | Quick | Item Number | Size/Shape | Price | Price (2+) |
| --- | --- | --- | --- | --- | --- |
| | | CR-T2429 | 24" Round | $828.00 | Quote |
| | | CR-T3029 | 30" Round | $834.00 | Quote |
| | | CR-T3629 | 36" Round | $875.00 | Quote |
| | | CR-T4229 | 42" Round | $1,066.00 | Quote |
| | | CR-T6029 | 60" Round | $1,381.00 | Quote |
| | | | | | |
| | | CR-T303029 | 30" Square | $801.00 | Quote |
| | | CR-T363629 | 36" Square | $844.00 | Quote |
| | | CR-T424229 | 42" Square | $1,036.00 | Quote |
| | | CR-T606029 | 60" Square* | $1,696.00 | Quote |
| | | | | | |
| | | CR-T243029 | 24"x30" Rectangle | $781.00 | Quote |
| | | CR-T244829 | 24"x48" Rectangle | $924.00 | Quote |
| | | CR-T246029 | 24"x60" Rectangle | $1,070.00 | Quote |
| | | CR-T247229 | 24"x72" Rectangle* | $1,473.00 | Quote |
| | | CR-T304829 | 30"x48" Rectangle | $1,069.00 | Quote |
| | | CR-T306029 | 30"x60" Rectangle | $1,106.00 | Quote |
| | | CR-T307229 | 30"x72" Rectangle* | $1,507.00 | Quote |
| | | CR-T364829 | 36"x48" Rectangle | $1,091.00 | Quote |
| | | CR-T366029 | 36"x60" Rectangle | $1,131.00 | Quote |
| | | CR-T367229 | 36"x72" Rectangle* | $1,555.00 | Quote |
Carina Collection - 42" Height
| Sale | Quick | Item Number | Size/Shape | Price | Price (2+) |
| --- | --- | --- | --- | --- | --- |
| | | CR-T2442 | 24" Round | NA | Quote |
| | | CR-T3042 | 30" Round | $899.00 | Quote |
| | | CR-T3642 | 36" Round | $940.00 | Quote |
| | | CR-T4242 | 42" Round | $1,131.00 | Quote |
| | | CR-T6042 | 60" Round | $1,479.00 | Quote |
| | | | | | |
| | | CR-T303042 | 30" Square | $866.00 | Quote |
| | | CR-T363642 | 36" Square | $909.00 | Quote |
| | | CR-T424242 | 42" Square | $1,102.00 | Quote |
| | | CR-T606042 | 60" Square* | $2,306.00 | Quote |
| | | | | | |
| | | CR-T243042 | 24"x30" Rectangle | $846.00 | Quote |
| | | CR-T244842 | 24"x48" Rectangle | $1,150.00 | Quote |
| | | CR-T246042 | 24"x60" Rectangle | $1,169.00 | Quote |
| | | CR-T247242 | 24"x72" Rectangle* | $1,603.00 | Quote |
| | | CR-T304842 | 30"x48" Rectangle | $1,175.00 | Quote |
| | | CR-T306042 | 30"x60" Rectangle | $1,183.00 | Quote |
| | | CR-T307242 | 30"x72" Rectangle* | $1,609.00 | Quote |