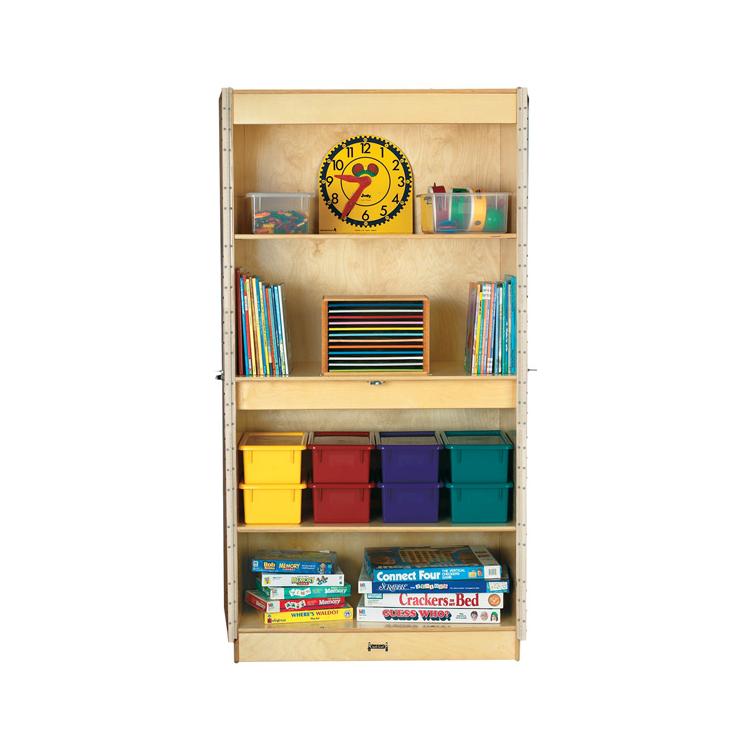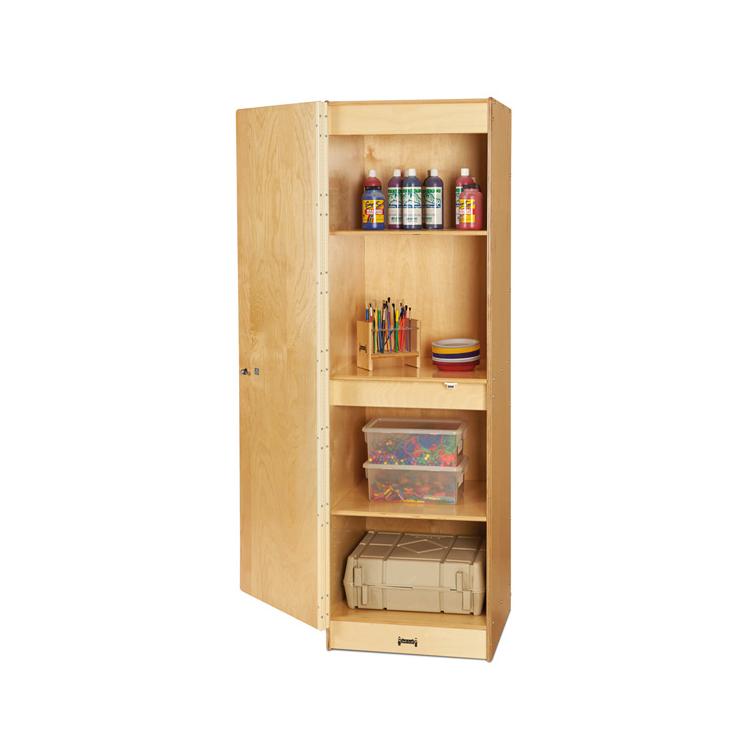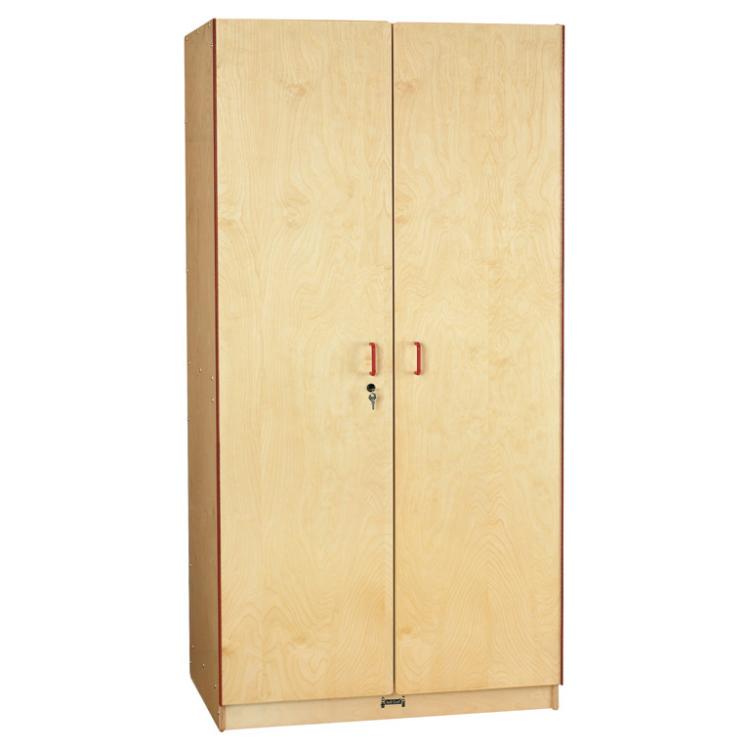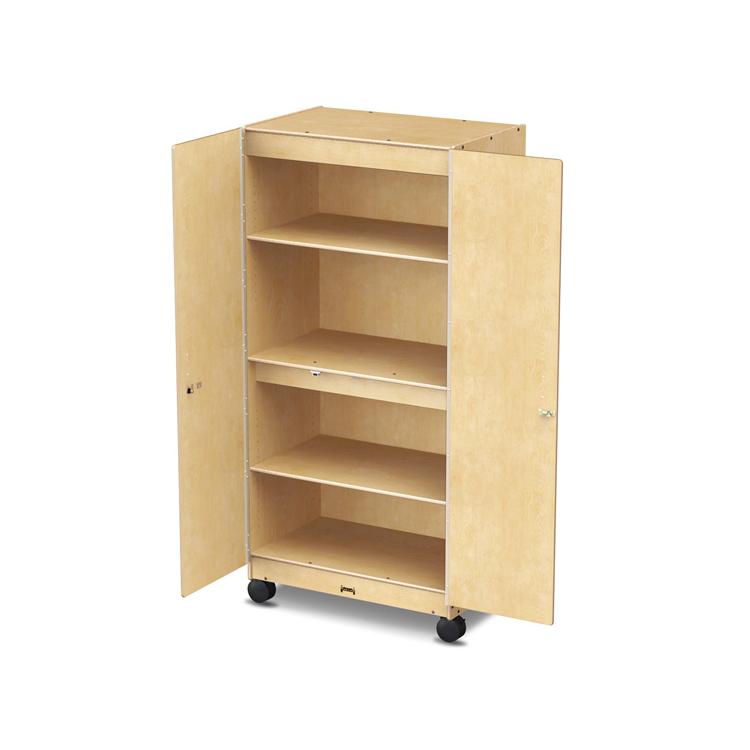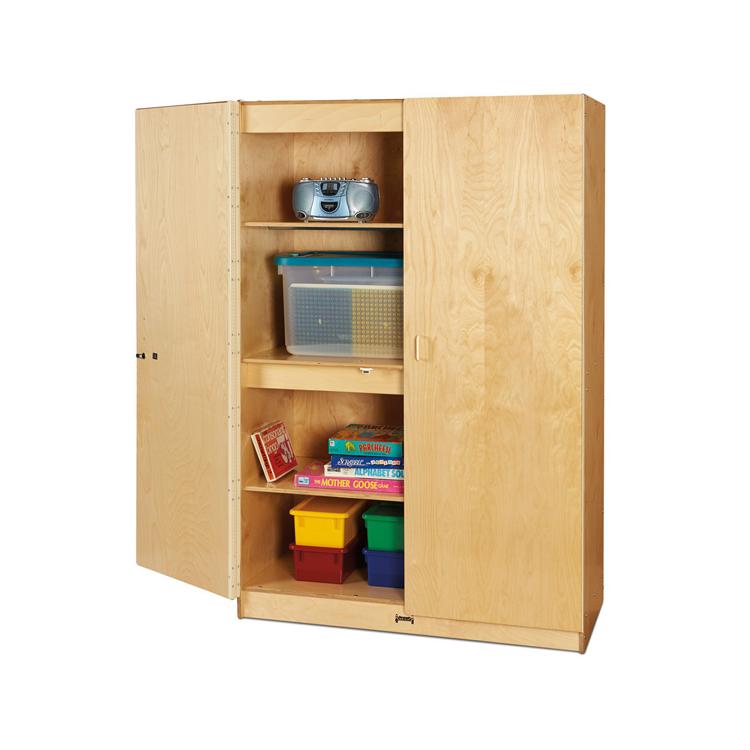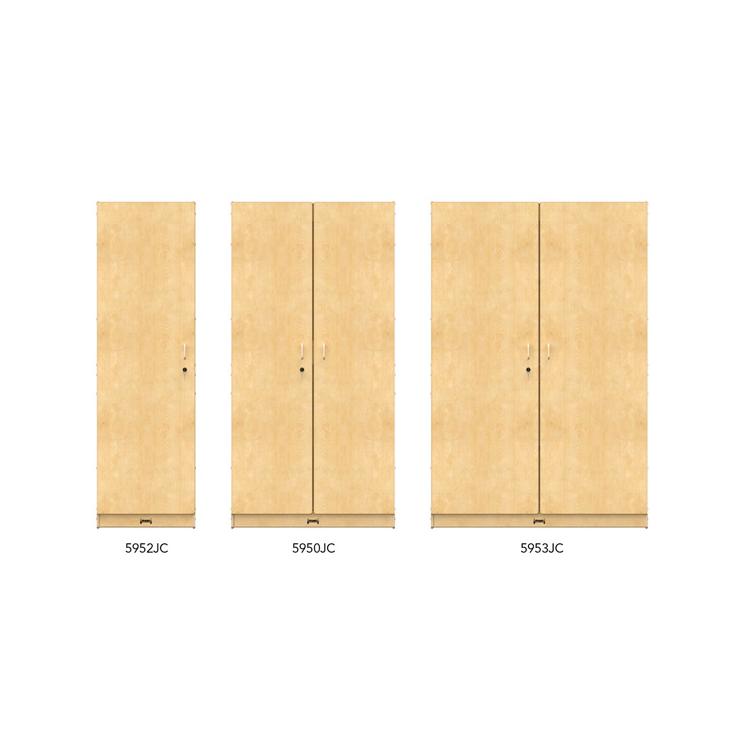 ,

,

,

,

,
Pricing Breakdown
Overview
Get maximum storage and security for any learning environment with these lockable cabinets. One fixed center shelf and two shelves that adjust in 1 Ľ" increments make it easy to customize your storage. All shelves span the width of the unit and the center shelf features a magnetic catch. Full-length KYDZHinges® mean no pinched fingers and super-durable doors. Lock-n-key included.
About
Deluxe Classroom Closet
Dimensions
Standard (5950JC) 72" h x 36 w x 24" d,  205 lb.
Mobile (5950JCWC) 76.5" h x 36 w x 24" d, 209 lb.
Space Saver (5949JC) 60" h x 30" w x 24" d, 155 lb.
Single Door (5952JC) 72" x 22" w x 24" d, 140 lb.
Wide (5953JC) 72" h x 48"w x 24" d, 243 lb.
Ships Fully Assembled
Green Guard Gold Certified
Made in USA
Pricing Breakdown
Deluxe Classroom Closet
| Sale | Quick | Item Number | Description | Size(WxDxH) | List Price | Price(1-3) | Price(4-6) | Price(7+) |
| --- | --- | --- | --- | --- | --- | --- | --- | --- |
| | | 5949JC | Space-Saver | 30" x 24" x 60" | $857.30 | $649.00 | $638.00 | Quote |
| | | 5952JC | Single Door | 22" x 24" x 72" | $938.20 | $710.00 | $698.00 | Quote |
| | | 5950JC | Standard | 36" x 24" x 72" | $1,168.80 | $884.00 | $870.00 | Quote |
| | | 5950JCWC | Mobile | 36" x 24" x 77" | $1,342.50 | $1,015.00 | $999.00 | Quote |
| | | 5953JC | Wide | 48" x 24" x 72" | $1,562.20 | $1,181.00 | $1,163.00 | Quote |