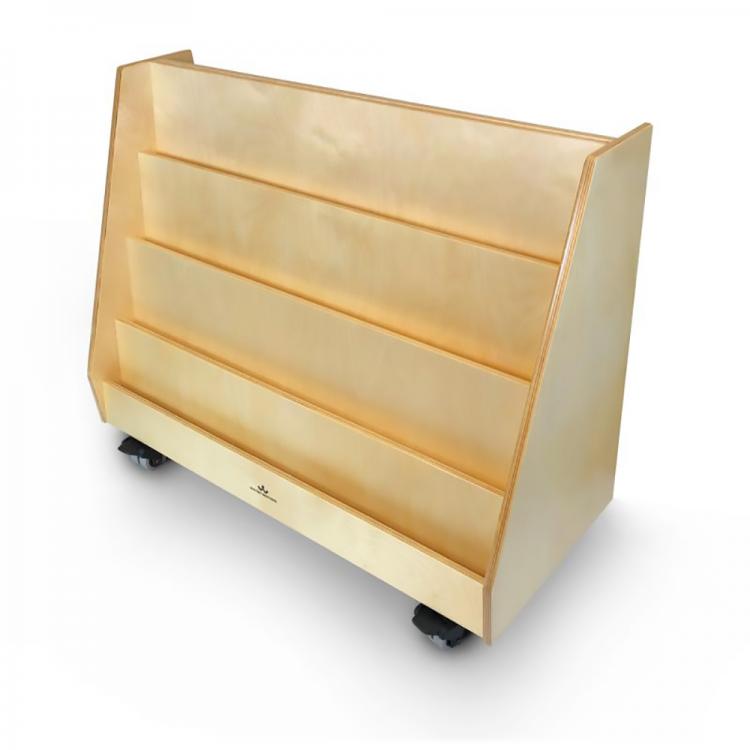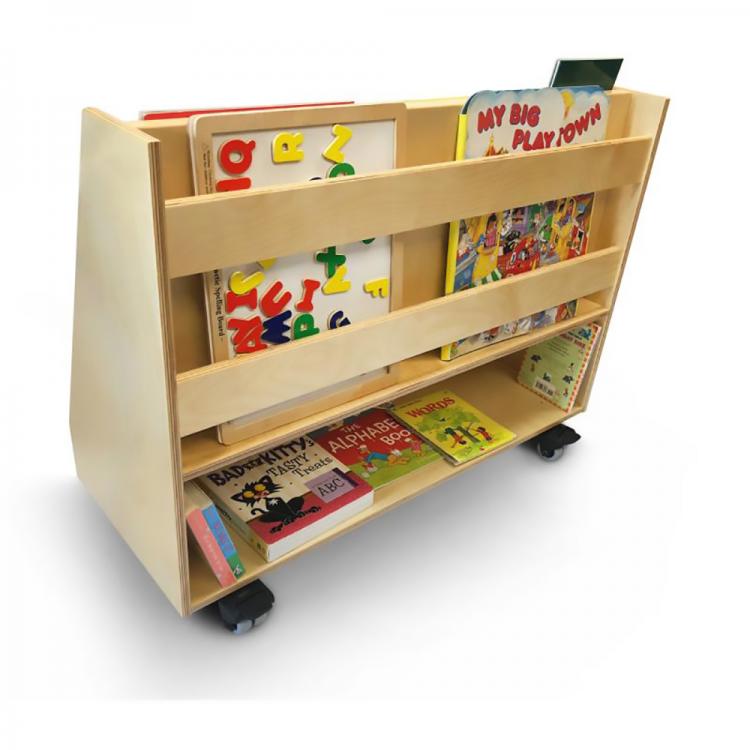 ,

,
Pricing Breakdown
Overview
Not your average mobile book display cabinet! Deluxe in design, features and construction, you'll appreciate how this cabinet is packed with intelligent storage in ways that other models aren't. The front features four angled cascading display shelves [each is 1"D x 35"W x 7.25"H] that each include a lip to provide stable book display and maximum visibility. The back includes one big vertical pocket shelf [1.75";D x 35"W x 15.25"H] with two wide stretchers that securely hold larger books, and there's also a spacious open storage compartment underneath [8.75"D x 35"W x 8.25"H] for toys, reading props or other larger sized items. The cabinet is mounted on four heavy duty non-marking lockable casters for handy mobility. Constructed with no visible screws or joinery for a fine finished furniture look.
Ships Fully Assembled
About
Deluxe Two-Sided Mobile Book Display
Dimensions: 14.50"W x 36.00"D x 28.00"H
Weight: 56 lbs.
Pricing Breakdown
Deluxe Two-Sided Mobile Book Display
| Sale | Quick | Item Number | List Price | Price(1-3) | Price(4-6) | Price(7+) |
| --- | --- | --- | --- | --- | --- | --- |
| | | WB0136 | $499.00 | $364.00 | $351.00 | Quote |